Janice Zengotita-Torres was killed in a botched murder-for-hire plot by Alexis Ramos-Rivera and Glorianmarie Quiñones-Montes, who was allegedly hired by Ishnar Lopez-Ramos.
The incident occurred nearly two years after Zengotita-Torres moved to the Sunshine State with her husband, son, and mother.
They're originally from Puerto Rico, and so were her killers.
On Jan. 7, 2018, Zengotita-Torres was on her lunch break when she called her then-14-year-old son. She told him that she would be home the following morning at 1:30, which is when her shift ended.
She worked at a Ross Dress for Less department store inside The Loop shopping mall in Kissimmee, Florida.
When she didn't make it home that morning, family members called her cell phone multiple times, but their calls went straight to voicemail.
Her husband then contacted the Osceola County Sheriff's Office and reported her missing.
Watch the Latest on our YouTube Channel
Foul play was suspected in Janice Zengotita-Torres' disappearance
When police officials viewed footage from the store's security camera, they saw that Zengotita-Torres left the store at 12:30 a.m. in her 2016 Nissan Rogue.
An hour later, money was taken from her bank account from two different ATMs, and it led police to believe that her disappearance was not voluntary.
A search was launched, but it came to an end hours after she was reported missing when a body was found in Volusia County.
A Spectrum cable employee was working by an intersection near Tomoka Avenue and Bennett Lane when he discovered the body.
The worker said he stayed 15 feet away, but from the blue nail polish, he could tell it was a woman.
Law enforcement believed the body was Zengotita-Torres, so they contacted authorities in Volusia County.
Two days later, the medical examiner confirmed that the body was that of Zengotita-Torres and ruled her death a homicide.
An autopsy revealed she died from asphyxiation.
ATM transactions led to Ishnar Lopez-Ramos' arrest
Law enforcement had monitored several ATMs in Osceola and Orange counties. They believed the suspect would eventually use Zengotita-Torres' ATM card again and wanted to catch them in the act.
On Jan. 12, police arrested Lopez-Ramos at a bank. She was wearing Zengotita-Torres' clothes when she tried to use her card to withdraw money.
They took her to the police station for questioning. It was there that Lopez-Ramos confessed to the murder.
She apparently admitted to hiring Ramos-Rivera and his girlfriend, Quiñones-Montes, to murder a woman named Leslie.
Lopez-Ramos, who was 35 at the time, told detectives that she had never met or seen Leslie before, but she was in a relationship with the same man she was in love with.
She said, "I cared about him. I just wanted to see him and talk to him."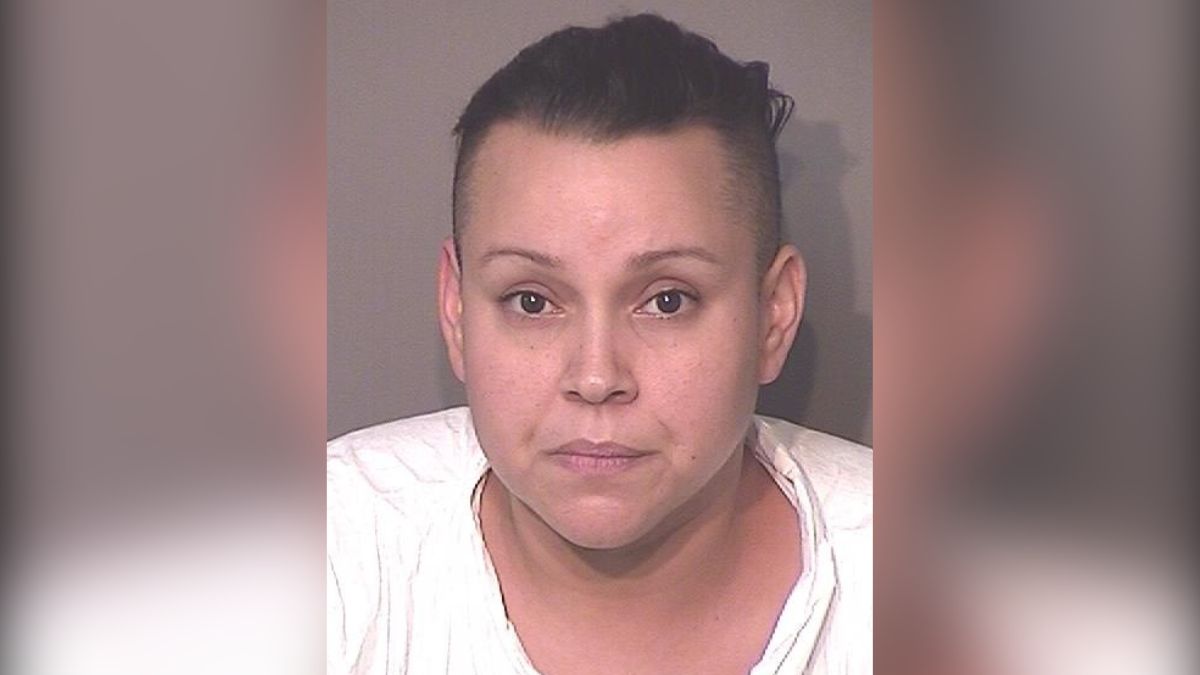 Later that day, police arrested Ramos-Rivera and Quiñones-Montes at a motel in Orange County. They initially denied knowing anything about the murder, but ultimately they confessed.
Ramos-Rivera and Quiñones-Montes admitted that when they abducted Zengotita-Torres, they thought she was someone else.
All three suspects confirmed that Zengotita-Torres' killing was a botched murder-for-hire scheme.
Police officials reached out to the intended target. They told her that Lopez-Ramos had allegedly hired two people to kill her, but they killed her co-worker instead.
They offered to place her in protective custody, but she declined.
The killers flew in from Puerto Rico before the murder
The police said Lopez-Ramos and Ramos-Rivera knew each other from Puerto Rico. After Hurricane Maria made landfall in 2017, Ramos-Rivera lost everything he owned, including his job.
When Lopez-Ramos reportedly said she would pay them to murder Leslie, he agreed so that he could use the money to start a new life.
In December 2017, Lopez-Ramos paid for Ramos-Rivera and his girlfriend's plane tickets. They flew from Puerto Rico to central Florida, where they lived in her apartment.
The following month, Lopez-Ramos told authorities that she drove to the Ross Dress for Less store because she knew Leslie worked there.
They saw Zengotita-Torres outside talking to her co-worker, and they thought it was her.
When she drove off, they followed her to the parking lot of her apartment complex. It was there that they forced her to get into the trunk of her SUV before they drove to a Chase Bank nearby.
After forcing Zengotita-Torres to give them her card and PIN, they withdrew $200, and $500 more was withdrawn at a CVS store on South Orange Blossom Trail.
The Hit team abducted and killed the wrong woman
They took another drive to an apartment near the Mall at Millennia in Orlando. Quiñones-Montes went inside while Lopez-Ramos and Ramos-Rivera waited in the vehicle.
The victim was still in the trunk.
It was then that they began searching through her belongings. When they found her wallet with her identification, they realized that they had abducted the wrong woman.
Despite knowing Zengotita-Torres was not their intended target, they went through with their plan instead of letting her go.
Using zip ties, they tied her up. Afterward, they put a garbage bag over her head, and tightly secured it with duct tape.
According to prosecutors, those items only contained López-Ramos' DNA.
Killers drove 90 minutes to dispose of the body
Lopez-Ramos told detectives that Ramos-Rivera had beaten Zengotita-Torres, and she screamed before she lost consciousness.
Zengotita-Torres then suffocated to death.
They drove more than an hour to Ormond Beach, where they dumped her body on the side of the roadway, then abandoned her SUV at another location.
After their confession, prosecutors immediately sought the death penalty, but in February 2018, the Osceola State Attorney's Office decided against it.
They said none of the suspects would be sentenced to death.
Alexis Ramos-Rivera and Gloriamari Quiñones-Montes received prison sentences
In January 2021, Lopez-Ramos wrote a letter to the judge, requesting that Ramos-Rivera be released from custody because he was innocent of murder.
She claimed that the only part he played in the botched murder-for-hire plot was driving the vehicle.
Lopez-Ramos wrote: "I assure you that he is not guilty of everything. Why I wait too long for this? Because my conscience is killing me, and he is innocent."
"He was never with us. He just put himself on the crime scene because of my threats, and he already knew that [Glorianmarie] was pregnant."
Despite the letter, a jury found Ramos-Rivera guilty of first-degree murder, kidnapping, carjacking, and robbery months later.
A judge then sentenced him to two life sentences for murder and kidnapping. Ramos-Rivera also received an additional 35 years for robbery and carjacking, which will be served concurrently.
Quiñones-Montes testified that Lopez-Ramos and her boyfriend had pressured her into partaking in Zengotita-Torres' kidnapping.
She said she was hysterical the entire time, and the victim had to calm her down.
In April 2022, Quiñones-Montes took a plea deal. Prosecutors and the defense team came to an agreement that she would get 22 years if she pleaded guilty to the murder.
The judge agreed.
Quiñones-Montes pleaded guilty, and the judge sentenced her to 22 years in prison.
Trial for alleged ringleader was put on hold
Unlike Lopez-Ramos' co-defendants, she has not been tried for the murder of Zengotita-Torres. According to her attorney, she is undergoing evaluations to see if she is mentally fit to stand trial.
In December 2021, Lopez-Ramos made a court appearance for a competency hearing.
The following month, her attorney stated that she was still being evaluated.