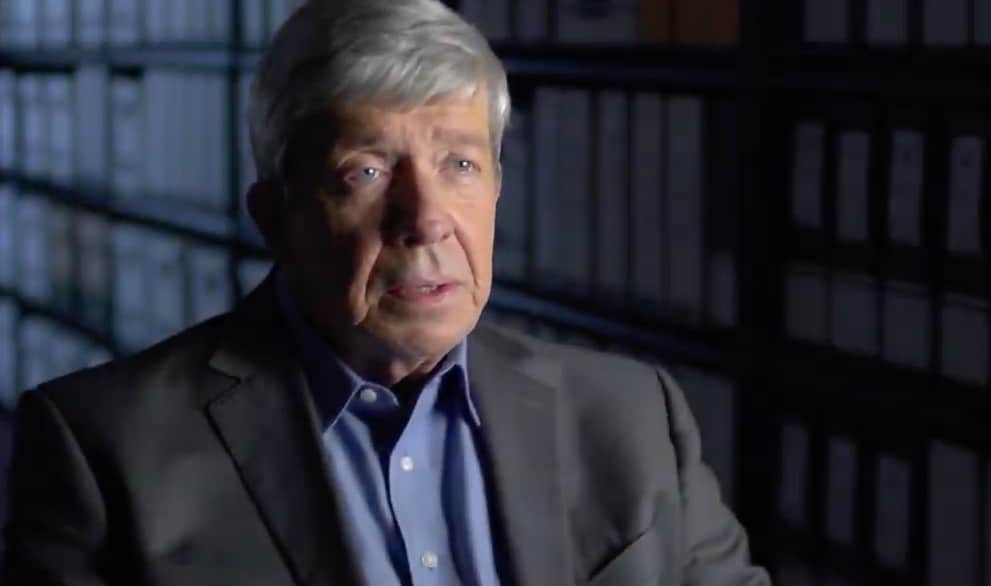 Jan Baker was murdered after a night out and her body dumped in an old warehouse, Homicide Hunter: Lt. Joe Kenda recounts this tragic case.
June 3, 1989, in Colorado Springs and some teenagers were partying at an old warehouse near the outskirts of the city. However, their fun night took a very dark turn when they discovered Baker's nude body.
An examination of her body revealed she'd been strangled to death with a shoelace. Prior to her death, she'd also been beaten and had sexual intercourse.
Detectives began a murder investigation and they soon turned up some witnesses who had seen Baker drinking in various bars with a man on the night she went missing. Soon after the discovery of Baker's body, Army Sergeant Rick Perryman turned himself in and admitted to having been out with Baker that night.
Perryman's story was that he was on his way to visit his brother, when he decided to stop off for a drink at the Springs Motor Inn. It was here, in the cocktail lounge, that he met Baker and the pair decided to have some drinks together.
They later visited several other bars, but he told police that Baker was alive and well when he dropped her off in the early hours of the morning at the motel's parking lot. He then checked out of his room at 4 a.m. and headed to his brother's in Oklahoma.
However, detectives matched a shoe print at the crime scene to shoes Perryman was wearing and he was charged with first-degree murder.
Watch the Latest on our YouTube Channel
His defense attorney claimed the investigation was lacking and stated that detectives failed to get the shoe print from the crime scene until after Perryman had surrendered himself, along with his shoes.
The defense also said that police had ignored other clues that implicated others in the murder and that the crime scene was left unguarded between the initial discovery of the body and the shoe prints being taken.
In the fall of 1990 Perryman found guilty of second-degree murder and sentenced to 36 year in prison, with parole only possible after 17 years.
He appealed the verdict in 1993, but it was affirmed by the Colorado Court of Appeals.
Homicide Hunter: Lt. Joe Kenda – The Shoelace Killer airs at 9:00 p.m. on Investigation Discovery.