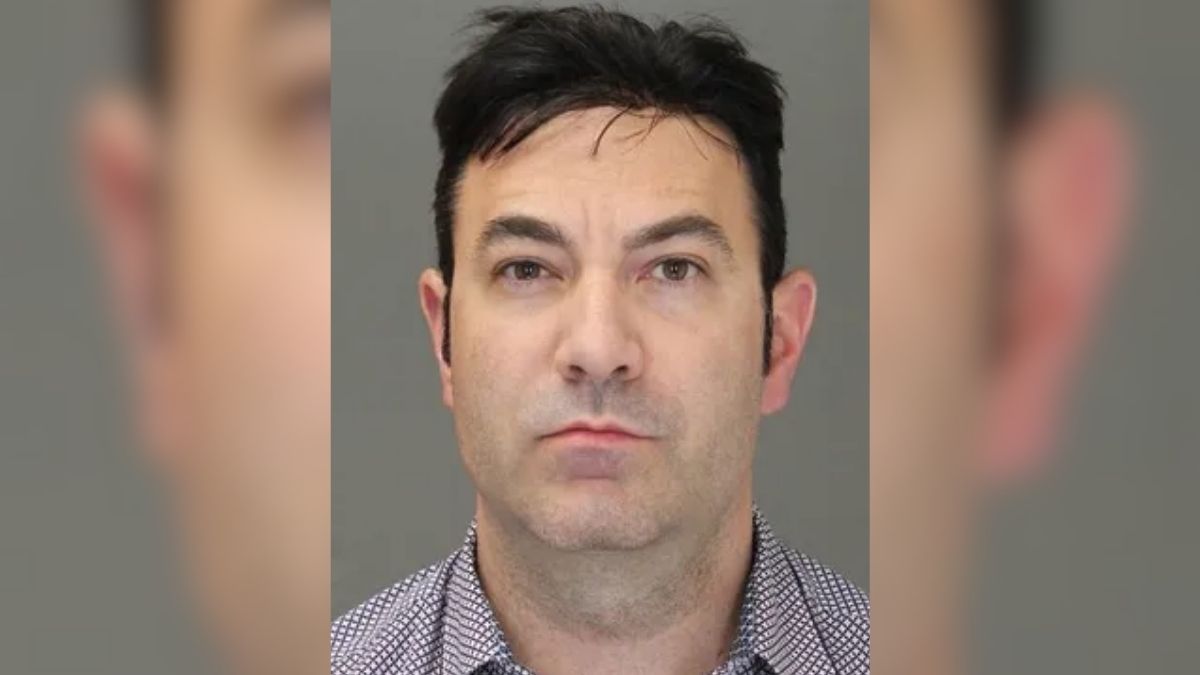 Ira Bernstein and his mistress, Kelly Gribeluk, tried to kill his wife, Susan Bernstein, in a murder-for-hire plot that landed them both behind bars.
In the mid-1990s, Ira met his wife at a fraternity party at the University of Pennsylvania. The pair began dating soon after, tied the knot and had three children.
After graduating from podiatry school at Temple University in 2000, Ira became a successful and well-known podiatrist in Ramapo, New York.
Although Susan had a graduate degree in education and a live-in nanny for her children, she was a stay-at-home mom.
Ira was reportedly working long hours to take care of his family, while Susan was "reaping all the benefits and racking up large bills," according to Ira.
"I overextended myself, and then her spending just started amplifying and amplifying to the point where, you know, $40,000 a month on her credit cards was standard operating procedure," he said.
That's when Ira and Susan's marriage reportedly began to fall apart.
Watch the Latest on our YouTube Channel
Wife of Ira Bernstein found out he was cheating with Kelly Gribeluk
When Susan found out that Ira was cheating on her with one of his former patients, Gribeluk, who was also working at one of his medical centers, she filed for divorce in 2014.
She also filed a restraining order, but it was later dropped.
In a recording, Susan could be heard screaming, "You're off with your girlfriend in the Bahamas. We can't get in touch with you. I have to call your dad, your office manager."
Gribeluk, a former mortician and aspiring model, was often seen driving Ira's Maserati around town. She was a previously married mother of three who had lost custody of her children after leaving the Satmar Hasidic Jewish community.
In an interview, Gribeluk spoke highly of her and Ira's chemistry, and she said she "really, truly loved him, and I thought that whatever would make him happy is what I wanted for him."
Ira also stated that "she completely understood me. Like, I found someone who actually got me. And she's got a sexy kind of look to her."
Susan later decided not to go through with the divorce after she and Ira agreed that he would sign over four rental properties.
They also decided to have an open marriage for the sake of saving their marriage.
Months after they made that decision, Susan filed another restraining order. She claimed that Ira was verbally and physically abusive to her and their children.
Ira began to worry, as he was already in a very difficult financial situation due to two malpractice lawsuits, and he had almost $2 million in judgments.
If he got a divorce, he knew he could end up broke.
Assistant Rockland County D.A. Richard Moran said, "As Susan Bernstein would put it, Ira didn't want to divide up his empire."
"I think he felt it was unfair, and he expressed that to his girlfriend Kelly as well," said Ramapo Police Det. Peter Louzan.
Ira Bernstein and Kelly Gribeluk plotted the murder of Susan Bernstein with car salesman
Gribeluk told detectives that Ira had become stressed over getting a divorce. He was having panic attacks, and he wasn't getting much sleep.
That's when they thought about hiring a hitman to kill Susan. Detectives believe it was Gribeluk who came up with the plan to kill Susan so that she and Ira could live happily ever after with his money.
"She comes from little means; she stood to gain fancy cars, big houses, and the stature to be with a doctor," said Det. Robert Fitzgerald.
Gribeluk asked three people to complete the job, but they all rejected her offer. She continued with her search until she came across an old friend of hers while out shopping for a BMW in Rockland County.
Her friend worked at the dealership, and she told the detectives that he was a car salesman by day and a hitman by night, but they said it wasn't true.
During their conversation, Gribeluk asked him if he knew anyone who would be willing to kill Ira's wife. She then offered him $100,000 to run Susan over in a vehicle and make it look like an accident.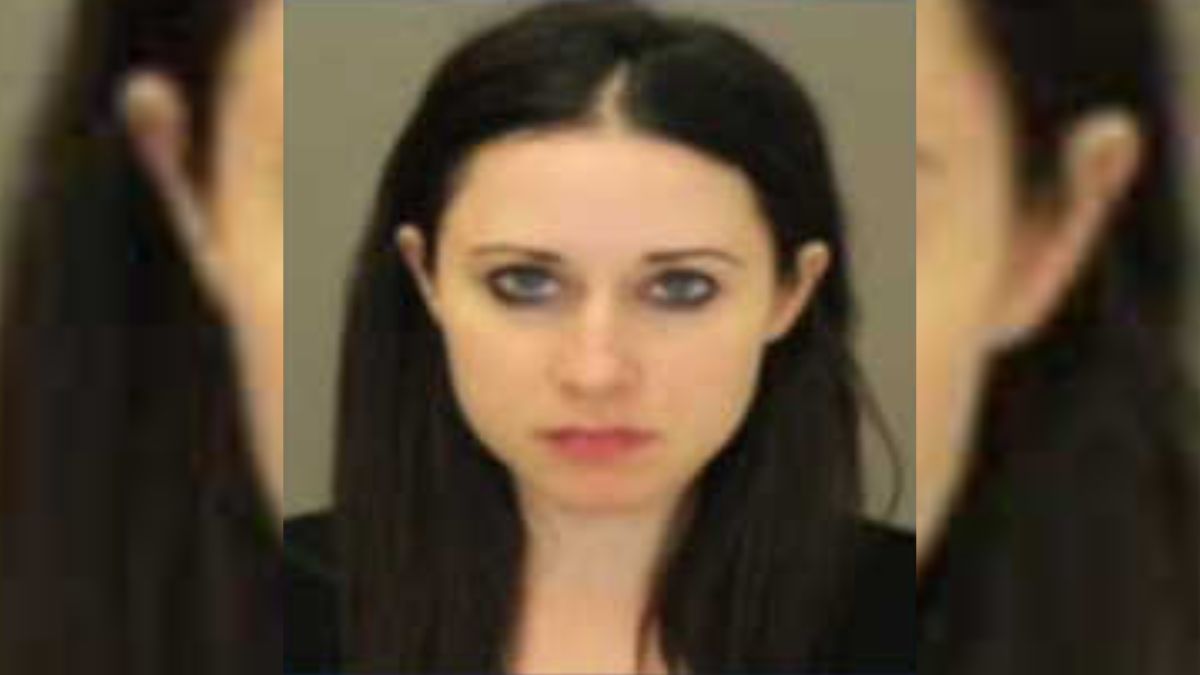 Gribeluk and the salesman would meet up in the parking lot of one of Ira's medical centers. But what she didn't know was that her friend told the Spring Valley police about her and Ira's murder-for-hire plot.
He then began working with the police, wearing a wire to record their conversations.
In the recordings, Gribeluk could be heard saying, "What about, like, a hit-and-run like when she is getting out of her car?"
Or, like, claim an accident; somebody backed up into her, and the guy stays and says, 'I didn't see her.' You know, claim an accident so there's no investigation."
Ira also gave his input on how his wife should be killed, but most importantly, he said he didn't want her death to lead back to him.
Ira Bernstein and Kelly Gribeluk arrested after failed murder-for-hire plot
At one of their last meet-ups, Gribeluk was reluctant to get inside the salesman's car.
She said they had a few concerns. But in spite of that, officials said she agreed to go through with the hit by typing the words "yes" on her cell phone.
Police officials had enough evidence (audio, video, and wiretapped phone calls) to make an arrest.
Following a month-long investigation, Ira was arrested in May 2016 and booked into the county jail—he was charged with conspiracy. Gribeluk was also arrested and charged with the same crime.
Ira, who was 41 years old at the time, was released after posting a $600,000 bond. He told Dateline that "there was no way in h*** I was ever going to go through with this and hurt Susan."
Gribeluk, then 36 years old, was also released on bond. She stated that she had no plans to go through with the hit.
At the time Ira and Gribeluk were plotting her murder, Susan was living in a locked, gated community in Suffern.
Ira Bernstein and Kelly Gribeluk received prison sentences
In January 2017, Ira took a plea deal and pleaded guilty to second-degree conspiracy.
That same year, Ira was sentenced to five to 15 years in prison, while Gribeluk received a four- to 12-year sentence.
Ira has since shown that he is remorseful for what he did. He said, "I lost my way. I am humiliated. I have disappointed so many people."
"I am deeply sorry," said Gribeluk. "I am sincerely sorrowful. I did not have my head on straight. I wish I could rewind time and erase my actions."
Susan read an impact statement in court. She said, "Ira is evil, cold-hearted, and a narcissist. He did not snap. He did not have a mental break or a moment of bad judgment."
"Ira used threats, intimidation, put-downs, name-calling, mind games, and humiliation on a daily basis. He is the scariest type of criminal: smart with no remorse."
Where is Ira Bernstein now?
During a news conference, Susan stated that her children are fearful of the day that Ira will be released from prison.
She said, "For them to be scared that he'll be out on the streets with his accomplice Kelly Gribeluk is extremely frightening for them."
According to several reports, Ira was released from prison in 2021.