This week A Fall from Grace looks at the boundless greed of the murderous Pastor Pushia and the sexual hypocrit Jimmy Swaggart.
Baltimore based Pastor Pushia was 34-years-old in 2009 when he decided to arrange the murder of a blind man who had special needs so that he could claim over $1million in life insurance.
Lemuel Wallace lived in a group home and it was from here that a mysterious man and then taken to a park toilet and shot dead. Pushia had been acting as a caseworker for a voluntary group and had pretended to be a relative of Wallace so that he could be listed on the insurance.
He admitted his part in the murder but his erratic testimony over the identity of the gunmen led to the case against them being dropped. He himself was given a life sentence for hatching the plan to murder his vulnerable victim.
Jimmy Swaggart is an American evangelist who rose to fame started in the 1950s when he bgan to preach from a flatbed trailer that had been donated to him. He want on to host a popular radio show before starting a TV ministry that at its height in the 1980s was broadcast to over 3000 different stations and cable channels every single week.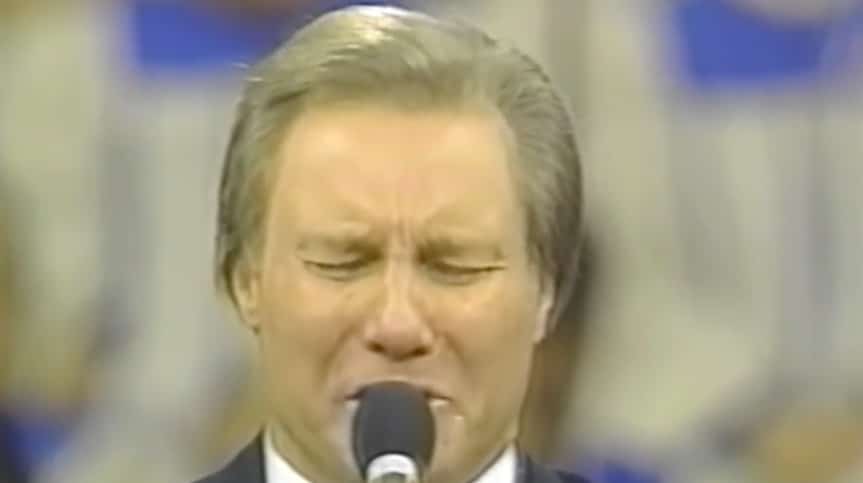 However, in the late 1980s things started to unravel for the preacher when a sex scandal featuring a prostitute hit headlines around the world.
Watch the Latest on our YouTube Channel
He famously admitted his sins on TV during his "I have sinned" speech where he told the audience: ""I have sinned against You, my Lord, and I would ask that Your Precious Blood would wash and cleanse every stain."
However, there were further allegations when he was pulled over by police with another prostitute in his car in 1991.
A Fall From Grace airs on Fridays at 10:00 PM on Investigation Discovery.