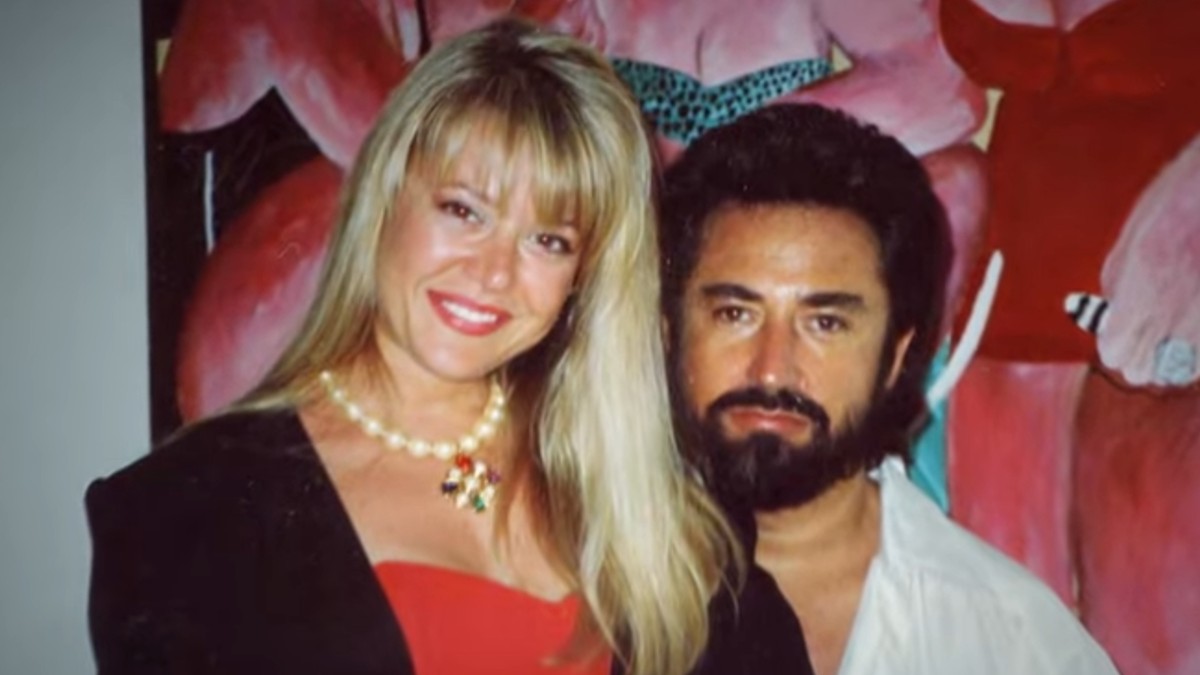 Dateline: Unforgettable is investigating the 2007 kidnapping of Garcia Garcia Valseca in San Miguel de Allende in central Mexico, when he was held for ransom by brutal things for seven months.
This case garnered a lot of media attention as Garcia Valseca's American wife, Jayne Rager, worked and campaigned hard to get her husband back.
On June 13, 2007, Garcia Valseca and Rager had dropped their kids at school and were traveling along a desert road when the vehicle in front of them suddenly slammed on the brakes, and a truck behind smashed into the back of their car.
Masked and heavily armed men seized the couple and threw them into the back of a van. A short time later, the kidnappers left Rager at the side of the road.
The armed men left Rager with a note telling her she would need to pay a ransom if she wanted to see her husband again.
Garcia Valseca was the son of a Mexican newspaper magnate, and the kidnappers wrongly assumed he'd inherited a large fortune. They demanded $8 million for his return, an amount Rager insisted they didn't have.
Eduardo Garcia Valseca was violently abused for seven months
Over the next seven months, Garcia Valseca was imprisoned in a wooden box, regularly beaten, and fed only minimal rations. He was shot twice, in the leg and the arm, and suffered multiple broken ribs. When he was finally released, he weighed only 90 pounds.
Watch the Latest on our YouTube Channel
Garcia Valseca was forced to write blood-soaked letters to his wife, begging her to pay the ransom and asking why she had given up on him.
Rager and the kidnappers finally negotiated an undisclosed ransom figure. She sent the thugs a bag full of 100-dollar bills that reportedly amounted to less than a million dollars. Valseco finally rejoined his family, and they left for Washington, DC.
They settled with their kids in Maryland, where Rager became an advocate for helping the families and victims of Mexican kidnapping. She sadly passed away from cancer in 2012, aged 45.
Garcia Valseco, in part, blamed his wife's early death on the stress of the kidnapping.
Eduardo Valseca suspects Chilean gang members may have been his kidnappers
The kidnappers were never identified, but in 2017 and 2018, the police arrested Ricardo Palma Salamanca and Raul Julio Escobar Poblete on suspicion of being part of a Chilean gang operating in central Mexico. The pair had lived under assumed names in the San Miguel region and were suspected of committing multiple crimes.
Garcia Valseca said his kidnappers spoke with strange accents that may have been South American, and he suspected these two Chileans might have been involved with his kidnapping.
Dateline: Unforgettable airs Wednesdays at 8/7c on Oxygen.