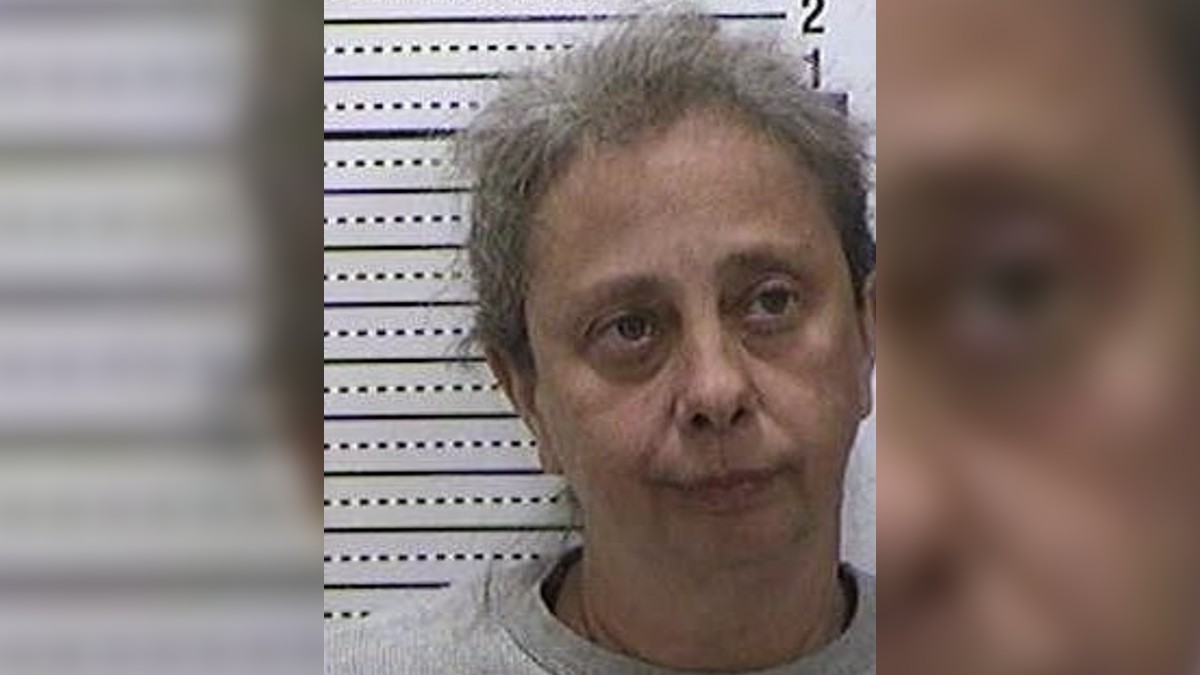 The police in Minot, North Dakota, have arrested Ina Thea Kenoyer on suspicion of murdering her boyfriend of ten years, Steven Edward Riley Jr.
The cops believe that 51-year-old Riley was poisoned with antifreeze by Kenoyer because he had recently inherited $30 million but was planning to leave her as soon as he claimed the money.
Kenoyer, 47, is accused of killing him in the mistaken belief that she would inherit his money.
Some states would register their long-term relationship as a common law marriage, which would have entitled Kenoyer to claim some of Riley's inheritance despite not being officially married.
However, North Dakota is not one of those states, meaning Kenoyer would not have been awarded any money.
The cops say the suspected killer was "incensed" when detectives told her she wouldn't receive a penny.
Ina Thea Kenoyer faces murder charge for suspected killing of Steven Riley in North Dakota
Kenoyer was arrested for murder on Monday and could face a maximum sentence of life in prison without parole.
Watch the Latest on our YouTube Channel
On September 3, Riley and Kenoyer attended a meeting with his lawyer to finalize the acquisition of his inheritance. At the time, he complained of feeling unwell, but Kenoyer insisted he was just suffering from heat stroke.
The next day, paramedics went to the couple's home, where they found Riley unresponsive. He was transported to a local hospital before being moved again to a hospital in Bismarck. He died on September 5.
An autopsy later revealed Riley had died of poisoning from ethylene glycol, which is the main ingredient in antifreeze.
Kenoyer had claimed her boyfriend had been drinking alcohol all day on September 3, but the coroner found no traces of alcohol in his system.
Minot police say they have evidence for murder in Ina Kenoyer case
The police searched the home and found a beer bottle and a plastic cup with traces of antifreeze. Kenoyer told the cops that Riley might have accidentally ingested the poison by smoking a cigarette that had fallen into antifreeze.
Kenoyer was charged with Class AA Felony Murder and is being held at the Ward County Jail. The police say the investigation is ongoing.
Investigations Commander Capt. Dale Plessas said in a statement, "This case was extremely complex. Thank you to everyone who provided us with information that helped our investigators piece this together."
Ward County State's Attorney Roza Larson has asked for the bond to be set at $1 million. Larson said, "This was an intentional and heinous act. This bond is consistent with people with similar charges."
Kenoyer insists she is innocent.