This week on Evil Stepmothers, the case of Debra Hartmann who conspired to murder her husband Werner to stop him divorcing her and to claim life insurance.
Former stripper Debra Hartmann married stereo tycoon Werner Hartmann in 1978, but within few weeks she told Werner that she'd married him for his money.
Fast forward to June 9, 1982 and Debra and Werner's teen daughter from his previous marriage arrive at their Chicago North Shore home to find his body.
Riddled with bullets and lying naked in one of the home's bedrooms, he'd been shot 14 times.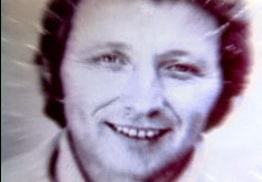 It turned out that Debra had gotten wind of the fact that her husband was planning on divorcing her. She enlisted the help of her ex-boyfriend John Scott Korabike, who introducced her to illegal gun peddler Kenneth Kaenel.
In a complicated case that saw nobody actually charged with murder, it took until 1989 for the three to be convicted. In March 1990 Debra Hartmann was sentenced to 22 years in prison, Korabik was given 16 years and Kaenel 20 years.
Assistant U.S. Attys. Steve Miller said at the time: "She was the proverbial black widow."
Watch the Latest on our YouTube Channel
Eva Hartmann, who was 14 when she found her fathers body along with Debra, told reporters "I'm glad they were convicted. I hate her so much. She made me find my father murdered. I hope I never see any of them again."
Evil Stepmothers airs on Thursdays at 10:00 PM on Investigation Discovery.