This week on In Pursuit with John Walsh, the guys are on the hunt for a couple accused of child abuse in Colorado. Torin and Rena Smith ran a home school group for children at a ministry where they abused their positions of power and trust by abusing children.
The second fugitive this week is Carnell Spencer Lee Jr. who shot dead his girlfriend of just three months, Coretta Bain, in her apartment before fleeing the scene in Holywood, Florida.
Fugitives: No.1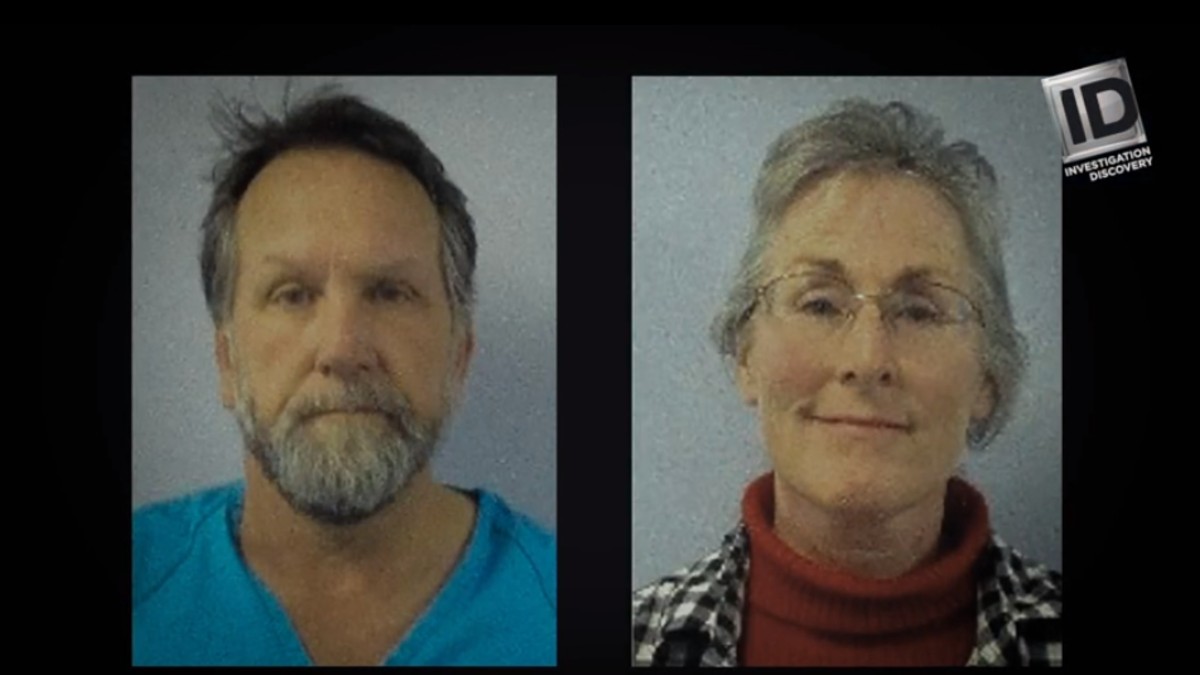 Torin Smith was working as a pastor or worship leader at the Community Fellowship of Christians Church in Lake George, Colorado. He has been accused of sexually abusing several children over five years, while his wife, Rena, has been charged with accessory to a crime, intimidation, and witness tampering.
Torin is facing four charges of Sex Assault on a Child while in a Position of Trust plus other offenses. Rena sent emails to the victims demanding that they retract their accusations for the good of the ministry and the family
The pair who were out on bail were expected to appear in court in January 2019; however, they both failed to appear and have been on the run ever since.
Torin is about 6 feet tall, has blue eyes, and speaks with a stutter. He's also missing part of his middle finger on one hand. Rena has blue eyes, is 5 foot 3, and about 140 pounds. Both of them are around 60 years old.
Authorities believe they may have attempted to blend into another church community.
Watch the Latest on our YouTube Channel
Fugitive: No.2
[Video_One]
This week Callahan focuses his attention on Carnell Spencer Lee Jr. who killed his girlfriend, Coretta Bain, in Hollywood, Florida, in July of last year and has been on the run ever since.
He got into an argument with Coretta, and shots were fired, killing the mother of three. Thankfully, her young children were staying with their grandparents in Alabama at the time.
Carnell Lee is 6 feet tall and weighs approximately 160 pounds. He is in his early to mid-30s. Police believe he is in the Miami-Dade area and maybe getting assistance from his gang contacts.
Previously on In Pursuit With John Walsh
Follow the links to read about more fugitives in the run from the police and John Walsh's team. Last week on the show, the guys went searching for Nimrod Guerrero, who murdered his girlfriend 41-year-old Cecilia Meza and her daughter 17-year-old Kelsey Meza before fleeing the scene. He had strangled them both.
The guys also went after Frederick McCaskill, a young man who outwardly appears quiet and mild-mannered but has a vicious and violent streak within him.
The previous week saw the guys searching for John Meece, who has a long record of rape, gun charges, theft, and check fraud. He is wanted for persistent sexual abuse of minors. He is currently at the top of the U.S. Marshals and Michigan State Police's most wanted list.
Also, in the previous week, Callahan focused on tracking down James Garland Watts, a particularly dangerous individual who invaded the home of David and Shawnta Lee in Clairton, Pennsylvania. He shot Shawnta dead and injured David.
All these dangerous criminals currently remain at large.
Catch this episode of In Pursuit With John Walsh at 10/9c on Investigation Discovery.