Horror at the Cecil Hotel examines the history of the troubled hotel including the serial killer Richparanard Ramirez who used it as a base when he went on a killing spree.
All hotel have guests dying in rooms or even the occasional suicide or murder, but the Cecil seems to be one of those places that just has more than usual. It could be because the hotel was built in what for a long time became the poorest area in the city. An area of a few blocks that became known as skid row and that attracted those who were desperate for money, work or drugs.
The police even avoided the area if they could and the hotel was for many years a hot spot for drugs and prostitution. So perhaps it is no surprise so many of its guests killed themselves or were even murdered.
Whatever the reason, its reputation is so dark that it often makes it to the list of most haunted hotel in America.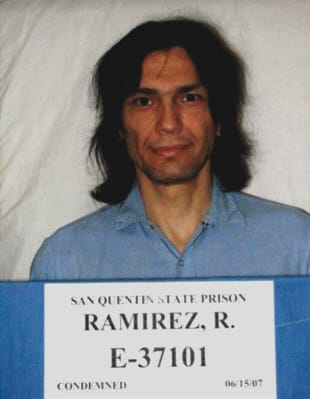 However, the most shocking part of the hotel's history is that two serial killers used it as a base whilst carrying out their murderous killing sprees. Austrian killer XYZ murdered three prostitutes whilst staying at the hotel but the most infamous is Richard Ramirez or the Night Stalker.
Ramirez went on a truly terrifying killing spree where he invaded people's homes and then raped, murdered, mutilated and robbed them. A self-proclaimed satanist, he became known as the Night Stalker and was apt to extreme violence, repeated rape and even torturing his victims.
He managed to kill over a dozen people as he burgled and raped his way across the city. Thankfully he was eventually caught and sentenced to death, though he died of an illness whilst on death row.
Watch the Latest on our YouTube Channel
Horror at the Cecil Hotel airs at 10:00 PM on Investigation Discovery.