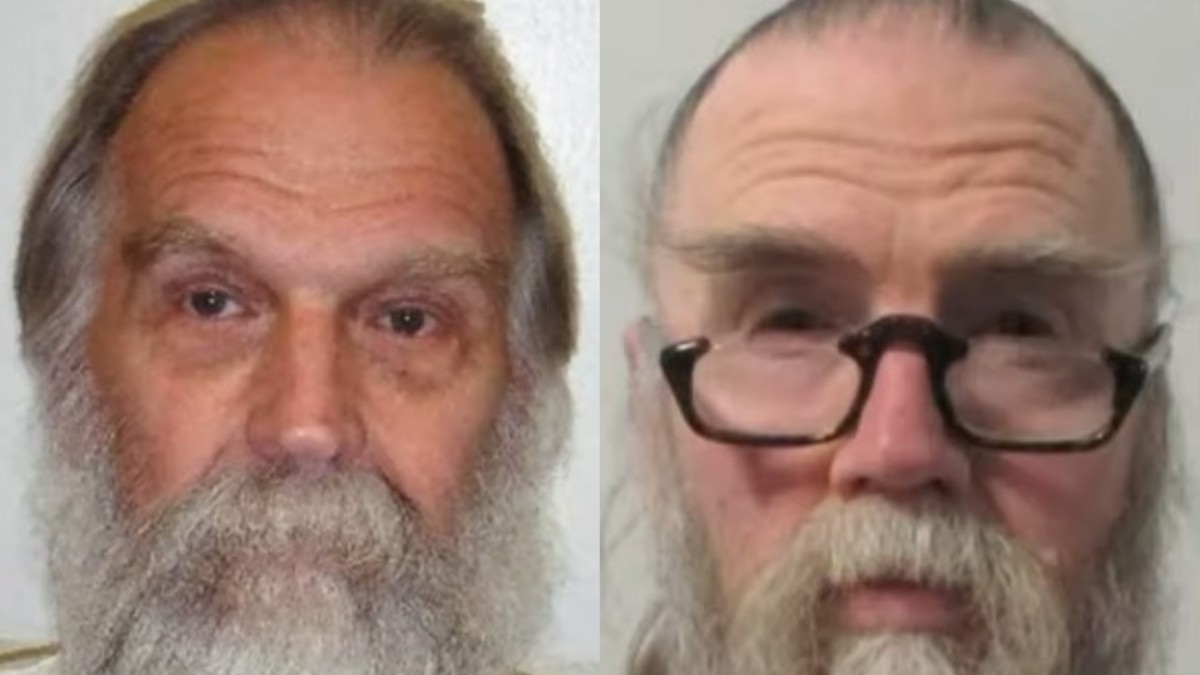 Brenda Wright Lafferty and her infant daughter, Erica Lafferty, were brutally murdered by her brothers-in-law, Ron and Dan Lafferty. The Lafferty brothers were Mormon fundamentalists who used their faith to excuse their murderous activities.
The Laffertys case has gained a lot of notoriety because the two brothers claimed that they had received a divine revelation that required them to murder Brenda and Erica, along with two others. The brothers even used this as a defense.
Brenda and her husband, Allen Lafferty were members of The Church of Jesus Christ of Latter-day Saints, otherwise known as Mormons, who lived with their baby girl in Utah. Brenda did not have a good relationship with Allen's brothers, Ron and Dan.
The pair believed she was trying to split up the Lafferty family and were angry that she didn't go along with their extreme views.
Ron and Dan believed in the practice of polygamy, taking more than one wife. They had both been thrown out of the mainstream Mormon church as their views became more and more extreme.
The Mormon church has not indulged in polygamy in 100 years, but the practice has continued in various offshoots of the church.
Brenda Wright Lafferty and baby Erica murdered in cold blood
On July 24, 1984, Ron and Dan broke into 24-year-old Brenda Lafferty's apartment, where they chased her down, strangled her with a vacuum chord, and slit her throat. The thugs also slit the throat of 15-month-old Erica, who had been screaming helplessly in her crib.
Watch the Latest on our YouTube Channel
Witnesses would later state that they had heard Brenda shouting, "Don't hurt my baby! Please don't hurt my baby!" The two killers were then spotted leaving the apartment covered in blood
Waiting in a getaway car were Charles Carnes and Richard Knapp, who later testified that Ron had admitted to killing Brenda and had then thanked Dan for killing baby Erica.
The Lafferty brothers actually intended to kill two other people that day. They drove to Chloe Low's home, only to, thankfully, find she was out. They also planned to kill Richard Stowe but could not find his house. The murderous duo then drove to Nevada with Carnes and Knapp.
On August 17, the foursome were arrested by the FBI in Reno, Nevada. They were charged with two counts of criminal homicide, two counts of aggravated burglary, and two counts of conspiracy to commit homicide.
Ron and Dan Lafferty driven to murder by faith and bitterness
Ron and Dan Lafferty had both initially been a part of the mainstream Mormon church, but from the early 1980s, they became increasingly radical. They both believed that the church should never have abandoned polygamy and that women should have a subservient role to their husbands.
In 1982, Dan was excommunicated after he attempted to marry his 14-year-old stepdaughter, and Ron was booted out of the church because of his views the following year.
Ron, aided by his brother, then set up a breakaway sect called the School of the Prophets and began claiming they were receiving messages from God. The sect is thought to closely mirror the beliefs of Ervil LeBaron, a Mormon extremist who preached blood atonement. This meant that murder was acceptable for those who did not adhere to the faith.
Brenda Lafferty stood up to Ron and Dan, she rejected their teachings and tried to limit Allen's time and exposure to their beliefs, and this ultimately cost her her life.
Brenda's mother, LaRae Wright, later said, "Brenda stood up to those Lafferty boys. She told [Allen] in no uncertain terms that she didn't want him doing things with his brothers. And the brothers blamed her for that, for keeping their family apart. The Lafferty boys didn't like Brenda because she got in their way."
In 1984, Ron presented the School of Prophets with "the removal revelation." This revelation was essentially a list of people God had told him to kill. In reality, this revelation appears to have simply been a list of people who had angered Ron.
Ron's wife had ended their marriage and moved to Florida. He blamed Chloe Low and Brenda for supporting his ex-wife in her decision. Richard Stowe had drawn Ron's ire because he had presided over his excommunication.
Brenda Lafferty: Mormon Lafferty brothers received separate trials
The Lafferty brothers were tried separately, with Dan's case proceeding quite straightforwardly. In 1985, Dan was found guilty of murder. One juror refused to agree to the death penalty, meaning he received two consecutive life terms.
The killer showed no remorse, stating, "I believe that a revelation has been received. I am not a criminal. I have made a commitment to myself to try and do what's right. Because of that, I do have a clear conscience."
Ron's time in prison has been a far more complicated affair. While in custody, he attempted to kill his brother and himself. Ron's suicide attempt left him severely injured and brain damaged.
After a period in a hospital, Ron was ruled fit enough for a trial, where he was found guilty and sentenced to death.
In 1991, a federal appeals court overturned the conviction after ruling that Ron had been mentally unfit to stand trial. He was sent to a psychiatric hospital where doctors diagnosed him as "psychotic and mentally incompetent."
But in 1996, he was declared mentally fit, was retried, and was again found guilty and sentenced to death. At the time, Utah allowed prisoners to choose their method of execution, and Ron opted for death by firing squad.
Ron and his lawyers continued to fight the conviction. His lawyers primarily argued about their client's mental state, and the prisoner did exhibit some symptoms of ill mental health.
Ron Lafferty claimed he was haunted by evil spirits
The killer exhibited some bizarre behavior during his second trial that included insisting that he was haunted by ghosts. He insisted that he was haunted by an evil homosexual spirit which he named Lucifer-Hitler.
There were other ghosts that haunted his prison cell and the courtroom that he named "Buddha-Satan," "Beelzebub Mussolini," and "Brigham Young." Ron reportedly performed elaborate rituals every morning, which prevented these evil spirits from gaining access to his cell.
In the courtroom, Ron would occasionally abuse the judge and the lawyers, but his attorneys claimed he meant no disrespect and that it was just part of the ritual to ward off the evil spirits.
Ron never faced the firing squad. He died of natural causes on November 11, 2019, in a facility in Salt Lake City. He was 78 years old and had spent 34 years on death row.
Dan Lafferty is still serving his life sentence in Utah State Prison.
Hulu series Under the Banner of Heaven is based on Lafferty murders
The Lafferty case gained more public notoriety following the publication of the non-fiction book Under the Banner of Heaven by Jon Krakauer.
The book was subsequently made into a Hulu series of the same name. The seven-episode series starred Daisy Edgar-Jones as Brenda Lafferty, with Sam Worthington and Wyatt Russell playing the two murderous brothers. Andrew Garfield played a strait-laced Mormon detective pursuing the brothers.
The series was created by Dustin Lance Black, who drew on his own experiences growing up in the Mormon church to help produce the show.