This week in a double bill of Killer Women with Piers Morgan, did Rebecca Fenton really kill her husband Larry Fenton and Hiccup Girl Jennifer Mee whose serving life for murder.
Rebecca Fenton was convicted of murdering her husband back in 2015 but she continues to plead her innocence. It was Super Bowl Sunday in 2008 and the Fentons were relaxing at their home in Clearwater Florida.
According to Rebecca, Larry was watching TV whilst she was exercising in the gym out back, when she return she found her husband lying in a pool of blood. She called 911 and TV cameras captured her distress as she mourned her husband, who'd been shot five times at point blank range.
However, as the police investigated what initially seemed like a robbery gone wrong they began to see another picture emerging. Larry and Rebecca had a prenup that protected his assets in the event of a divorce, but if he died then she was in line to get around $1 million.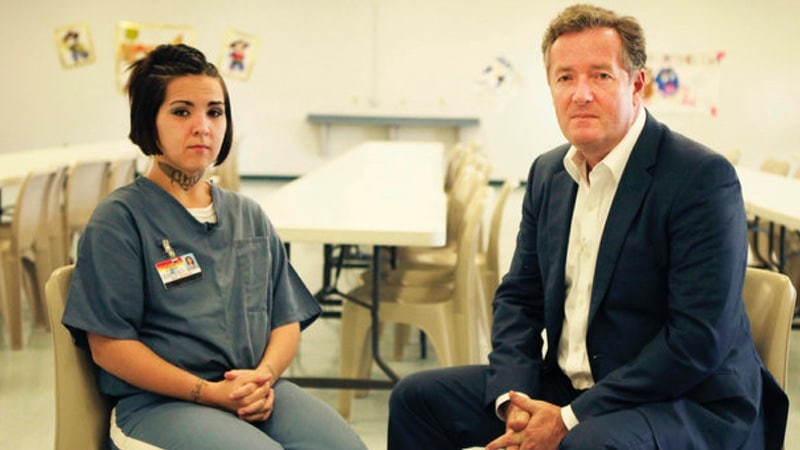 Jennifer Mee first came to the nations attention back in 2007, when as a 15-year-old her uncontrollable hiccups saw her on various morning TV shows across America. Mee was hiccupping up to 50 times a minute and had to be medicated in order to get some sleep.
Luckily it all stopped a few weeks later and Mee went back to her normal life. Fast forward to 2010 and she was arrested in connection with the death of 22-year-old man Shannon Griffin.
He was lured to an abandoned house on the premise of selling some drugs but was then shot four times and robbed. Mee was not present during the killing but she was the one who arranged the meet and under Florida law that made her just as culpable.
Watch the Latest on our YouTube Channel
In 2013 Mee was found guilty of first-degree murder and sentenced to life in prison without the possibility of parole.
Killer Women with Piers Morgan airs on Saturdays at 9 and 10:00 PM on Investigation Discovery.