The Helzer brothers and their friend Dawn Godman murdered five people between them in a bid to bring about the second coming of Christ. People Magazine Investigates examines their crimes and motives on ID.
Glenn Helzer had previously worked as a stockbroker but in the summer of 2000, he hatched a bizarre plan to generate cash for his goal of helping to bring back Christ.
In order to realize his prophesy Helzer was looking to raise $100,000 and decided the best way to do this was through extortion.
Together with his younger brother Justin and their roommate Dawn Godman, he made up the cult-like 'Children of Thunder.'
The trio decided to try and force the cash from Glenn Helzer's former clients Annette Stineman, 77, and her 85-year-old husband Ivan.
On July 30, 2000, they kidnapped the couple from their home and took them to a nearby house that had been rented out. It was here that they made the seniors sign various checks.
Despite their compliance, the kidnappers still decided to kill them, with Ivan being beaten to death and his wife having her throat slit. Their bodies were then dismembered and thrown into the delta.
Watch the Latest on our YouTube Channel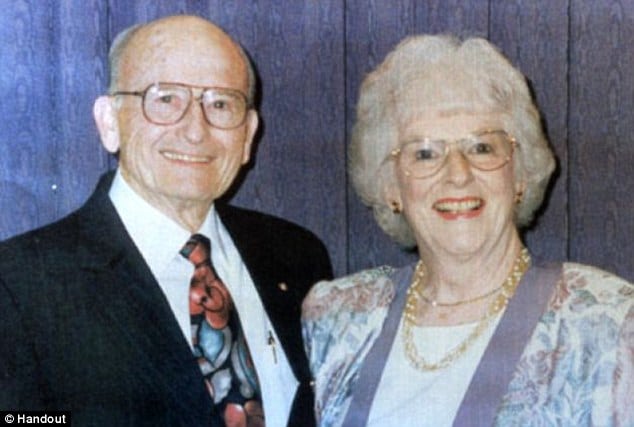 Glenn Helzer, 33, also enlisted the help of his girlfriend, Selina Bishop, 22, but once her task was completed he killed her as well. Bishop's body was also dismembered and they even knocked her teeth out to try and make it hard for police to identify her body.
The final two victims were Bishop's mother, Jennifer Villarin, 45, and her partner 54-year-old James Gamble. The pair were shot dead to cover up what Glenn thought were the final loose ends that could expose the plot.
However, in early August the three roomies were arrested on drug charges and police were soon looking into their possible connection with the grisly murders.
Detectives knew that murder victim Bishop, or someone claiming to be her, had called the local bank ahead of another person cashing some checks. The checks emptied cash from the the Stineman's account and the elderly couple had previously been clients of Glenn Helzer.
Godman eventually agreed to plead guilty and testified against the Helzer brothers in exchange for being spared the death penalty. She was sentenced to a minimum of 35 years in prison before parole could be considered.
In June 2004, Justin Helzer, 22, was found guilty of various charges of murder, kidnapping, robbery, and extortion. He had pleaded his innocence by way of insanity but the jury did not agree and in 2005 he was sentenced to death.
Glenn Helzer pleaded guilty to the charges and he was also sentenced to death.
In April 2013, Justin Helzer was found hanging in his San Quentin State Prison cell, having committed suicide.
People Magazine Investigates – Children of Thunder airs at 10:00 p.m. on Investigation Discovery.