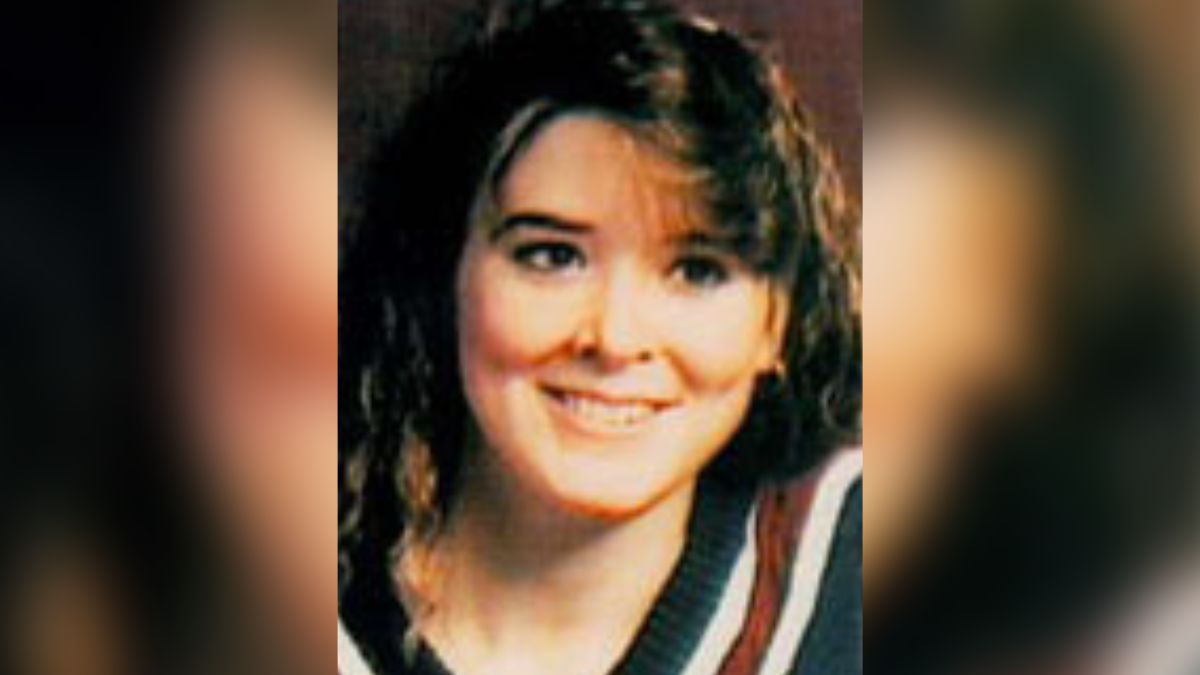 Heidi Allen was 18 years old when she went missing while working alone at a convenience store in New Haven, New York.
On Easter morning, April 3, 1994, Heidi was wearing a Syracuse University sweatshirt, jeans, and sneakers when she left her home to start her shift at 5:45 a.m.
She worked part-time as a cashier at the D & W convenience store, located at the intersection of State Routes 104 and 104B, while attending college.
Heidi's relatives stated that she wanted to become a guidance counselor, and she was "honest, dependable, and a goal-oriented person" who was close to her family.
She also had a boyfriend, who was with her while she was working, but as more customers started entering the store, he left. "He would take her so that she wasn't alone until people, you know like the traffic was picking up, and then he would go," said Heidi's sister, Lisa Buske.
Sometime later, Richard Thibodeau arrived at the store and bought a pack of cigarettes. Before leaving, he said he told Heidi to have a nice day.
When another customer arrived, the store was empty, and Heidi was gone.
Watch the Latest on our YouTube Channel
Heidi Allen went missing from her NY job
The customer flagged down a deputy with the Oswego County Sheriff's Office. After searching the store, the officer noticed that Heidi's keys were on the counter and her car was parked outside.
They also noticed that there was no sign of a struggle and that nothing in the store had been stolen.
After Heidi was reported missing, her family offered a $20,000 reward for information that would lead to her safe return.
Her disappearance prompted a search by local police, the New York State Army National Guard, the US Army 10th Mountain Division, a rescue team, and hundreds of volunteers.
When Richard found out that Heidi was missing, he called the police to report that he had seen her shortly before she disappeared.
However, investigators considered him a suspect when witnesses said they saw Heidi being forced out of the store in a "bear hug position" by two men who were walking toward a van.
Authorities said the van witnesses described was similar to Richard's 1976 Chevrolet van, which was black and white. They also said he matched the description of one of the men.
When the van drove off, Reuel Todd, undersheriff at the Oswego County Sheriff's Office, said one witness "noticed somebody driving very erratically, wrestling or struggling with somebody in a van."
Two brothers were arrested in connection with Heidi Allen's disappearance
Richard and his brother, Gary Thibodeau, then 40, were under surveillance. And it was during that time that they learned that Gary had a warrant out for his arrest on an unrelated drug charge in Massachusetts.
Gary was arrested and extradited to a Massachusetts jail, where police said he told two inmates that Heidi had been murdered and that her body was burned in a furnace.
She was reportedly killed because she knew about Gary's illegal drug activities. Todd said, "Heidi was not involved with drugs to my knowledge, and I don't think she and Gary Thibodeau had a relationship."
Authorities believe the statements from the informants were enough to make an arrest.
On May 25, 1994, Richard, a 48-year-old construction worker at the time, was arrested on second-degree kidnapping charges while at his home in Mexico, about four miles from where Heidi was last seen.
He was booked into the Oswego County Jail, where he was held without bond.
Gary was charged with first-degree kidnapping.
Although he admitted to having met Heidi once before, he denied having anything to do with her disappearance. He said he was asleep with his girlfriend at the time.
After the judge gave Gary a bond, he was released but had to appear in court in July.
Richard was also released.
When Heidi's father, Kenneth Allen, learned that Gary and Richard were arrested in connection with her disappearance, he allegedly threatened them and fired a gun near Richard's home.
Kenneth was arrested and charged with misdemeanor menacing.
He was later released on bond.
One of the Thibodeau brothers was acquitted of kidnapping charges
During the trial, the defense team stated that Richard was cooperative during the investigation because he wanted to prove that he was innocent of the crime.
"I am innocent. I feel like Jesus Christ being prosecuted… I'll do whatever it takes to prove my innocence," Richard said.
He provided hair and blood samples, and he also allowed the police to search his van when they didn't have a warrant to do so. But after searching the van, police said there was no evidence to suggest that Heidi had been inside.
The defense attorney also stated that investigators searched the brothers home and property for days and did not find anything connecting them to Heidi's disappearance.
On Sept. 29, 1995, a jury found Richard not guilty of kidnapping Heidi. When he heard the verdict, he said, "I was expecting the worst, you know? And the best came out of it. When you're honest, it works out."
Richard went on to say that his brother was just as innocent as he was and that he hoped he would be able to get out of prison some day.
Gary Thibodeau was convicted of kidnapping Heidi Allen
One month earlier, on Aug. 7, 1995, Gary was sentenced to 25 years to life in prison. Just before he was sentenced, Heidi's mom, Sue Allen, spoke in court. She said, "We think of Heidi every day. We are not the only ones who have suffered because of Heidi's disappearance."
"Think of all the people she was going to touch in the future."
During an interview at a hospice, Gary said, "I've gone through all of the feelings and emotions and thoughts over the years, but I kind of believe you are where you are in life because that's where you are supposed to be, whether it has anything to do with the innocent or guilty."
In 2014, several witnesses came forward and said that three men were responsible for Heidi's kidnapping and murder, but the judge determined that there wasn't enough evidence to charge them with a crime.
In August 2018, Gary died while serving his sentence at the Coxsackie Correctional Facility in Coxsackie, New York.
He was 64 years old, and his cause of death is unknown.
Gary would have had his first chance at parole in 2020.
Heidi Allen's case: Age progression photo updated
Nearly 30 years have passed since Heidi was abducted from her job, and despite the efforts of the military, law enforcement, relatives, and volunteers, her whereabouts are still unknown.
In 2022, an updated progression photo of Heidi at the age of 46, which was created by forensic artist Diana Trepkov, was released. It was given to the National Center for Missing and Exploited Children.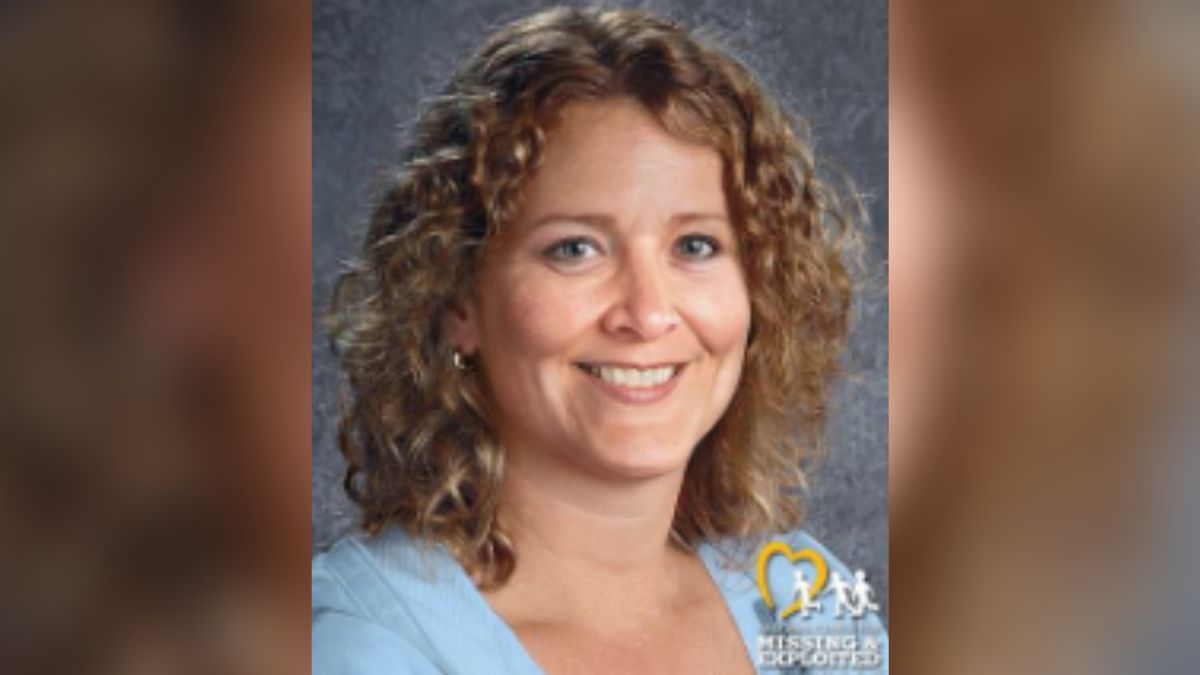 "It's important to have the age progression out there to make the case current because someone knows something out there, and then this way no one will forget about Heidi and hopefully, someone will come forward," Trepkov said.
Heidi's case remains open.
Anyone with information about Heidi's disappearance is encouraged to contact the Oswego County Sheriff's Office at 1-888-349-3411, 1-800-724-8477, or 315-349-3411.