Joseph James DeAngelo was arrested this week as police announced the dramatic news that he was a suspect in the Golden State Killer rapes and murders, this special episode of People Magazine Investigates examines the shocking news.
The Golden State Killer acquired his moniker after a spate of burglaries, rapes and murders in California in the 1970s and 80s. He started as a prolific cat burglar and then progressed to raping women living on their own or with kids.  His crimes then escalated to attacking couples and he is thought to have murdered at least 12 people.
He'd typically surprise his victims in bed and then have the woman tie up the man, before moving them into separate rooms. He'd then repeatedly rape the woman, taking breaks to threaten them both. He'd usually sneak out so that his victims were left unsure as to whether he'd left their home.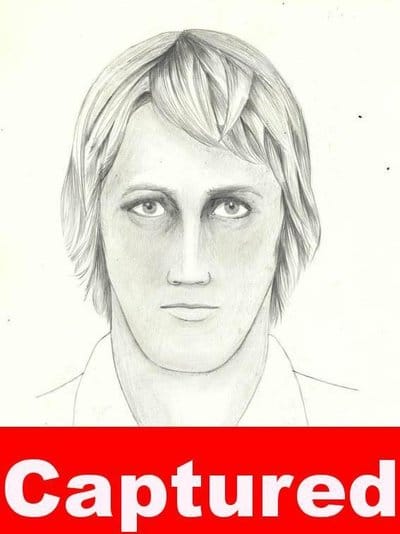 Despite over 100 burglaries, at least 51 rapes and perhaps more than a dozen murders, the Golden State Killer evaded law enforcement officials until last week.
Golden State Killer suspect in court for arraignment
Wearing a orange prison jumpsuit DeAngelo was pushed into a Sacramento County courtroom handcuffed to a wheelchair, where he told the judge in a frail voice that he would accept a court-appointed attorney in the shape of Diane Howard.
He was arraigned on two murder charges from 1978 and made no plea, he was denied bail.
Howard told the waiting media that her client is feeling depressed at the moment and that he feels that he is already being tried in the news and media.
Watch the Latest on our YouTube Channel
DeAngelo will appear in court again on May 14 at 8:30 A.M.
Who is Joseph James DeAngelo
DeAngelo is a 72-year-old former cop from Citrus Heights, Calif.
He was educated in New York state and fought in Vietnam onboard the guided missile cruiser USS Canberra. He later completed a degree in criminal justice and went on to work in law enforcement.
DeAngelo was a police officer in Exeter, Calif., from 1973 to 1976 and then in Auburn, Calif., until 1979, when he was sacked for shoplifting some small item from a Pay N' Save.
After being sacked from the police force he worked as a mechanic at a distribution center for a supermarket chain for 27 years until he retired in 2017.
He got married in 1973 but was divorced and living with one of his daughters and her child when he was arrested.
Neighbors describe him as quiet and increasingly reclusive as he aged, one told reporters that DeAngelo had at least three daughters.
Golden State Killer Caught: People Magazine Investigates airs at 10:00 PM on Investigation Discovery.