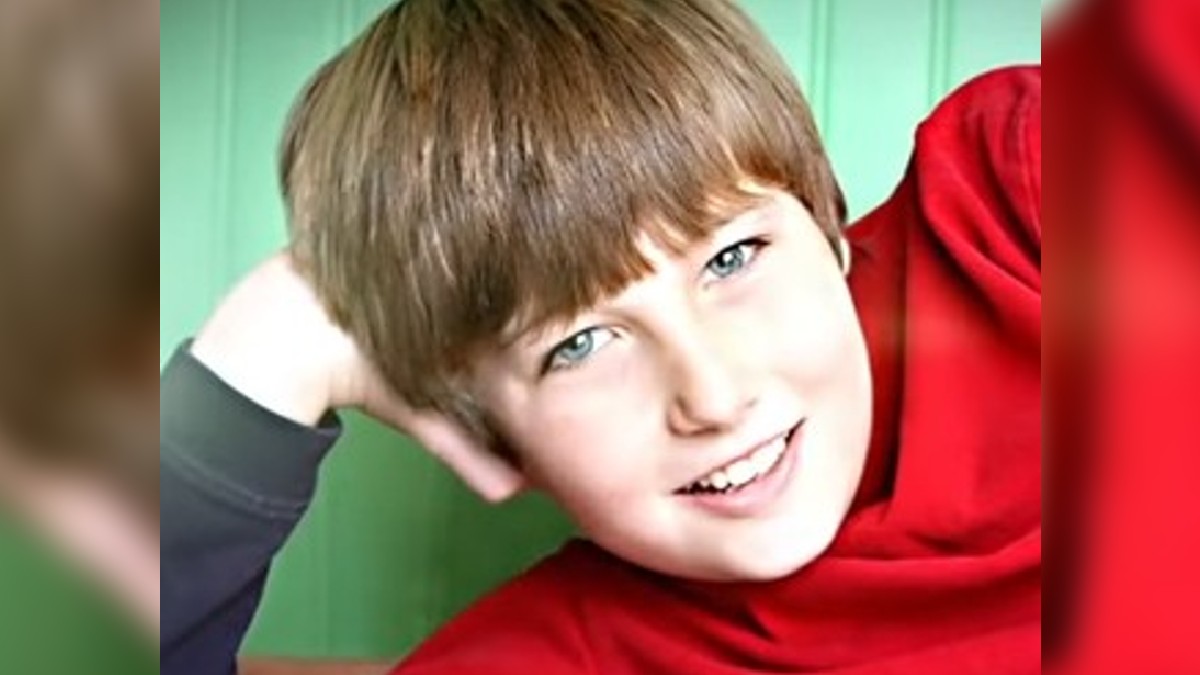 Garrett Phillips was a popular and sporty schoolboy from the small town of Potsdam, New York when he was brutally murdered in his own home in 2011. The murder of Garrett remains unsolved today.
The suspicion soon fell on Nick "Oral" Hillary, the ex-boyfriend of Garrett's mother, Tandy Cyrus. Nick was eventually found innocent of the crime by a judge; however, he has remained under suspicion by many in this small-town community.
This has been a tragic tale of a young life caught short, combined with a case that has seen police officers accused of racism toward a suspect. In the meantime, the killer is still on the loose.
On October 24, 2011, Garrett was spotted on surveillance footage as he glided home from school on his rip stick. The police suspect that Garrett was dead about eight minutes after he arrived home.
Across from Garrett's apartment lived two students who happened to be watching Dexter, a show about a serial killer, when they heard a crashing sound coming from the neighboring apartment. Disturbingly the pair also heard what sounded like a boy shouting "no" or "ow" followed by "help."
Alarmed by the urgency of the call for help, the two students went to investigate. Student Marissa Vogel would later describe how she knocked on the apartment door; at first, she heard silence, but then she heard the sound of a lock clicking shut.
Vogel recalled having goosebumps when she realized there was an individual on the other side of the door who did not want her to come in. She dialed 911 and told the dispatcher about hearing cries for help.
Watch the Latest on our YouTube Channel
Garrett Phillips was strangled and later died in the hospital
A Potsdam police officer soon found an unresponsive Garrett lying on his mother's bedroom floor. The schoolboy was transported to a nearby hospital, and Tandy was contacted.
Tandy would later describe how she had initially assumed her son had dislocated a shoulder or had some minor injury, but then her mild concern turned into horror when Garrett went into cardiac arrest. Sadly, the medics were unable to save his life.
An autopsy revealed every mother's worst nightmare. The coroner found mysterious marks on Garrett's face and neck, and there were rugburns on his legs. Most shocking of all, his cause of death was put down as suffocation. The cops soon declared the death a homicide.
The police began an extensive search of the 2nd-floor apartment and the 100-year-old building. The investigators were initially perplexed by the lack of signs of a struggle in the apartment.
The family's belongings and the furniture were neatly in place, and the only sign that a struggle occurred was his sweatshirt lying in the hallway and the actual body.
The investigators could not locate much in the way of forensic evidence. There were no hairs or other organic material that might have identified the intruder. There was a small amount of DNA under one of Garrett's fingernails, but it proved too small to be able to provide an ID.
Four fingerprints were the only forensic evidence
Finally, a breakthrough occurred when the cops discovered four fingerprints on a back window. The police quickly concluded that the killer must have exited through this window. The apartment had only one front door, so it seemed most likely that the killer would have had to jump out of a window.
The screen over the window had been damaged, and the window itself was opened just enough to allow someone to squeeze out. The window was a whopping 20 feet off the ground, and judging by the gouge left in the lawn below, the killer likely injured themselves in the jump.
A neighbor, who had been changing a tire at the time of the murder, reported hearing a window being pulled up. Frustratingly, neither they nor any of the other neighbors reported seeing anyone jump from the window or limp from the scene.
Oral 'Nick' Hillary became suspect No. 1 in Garrett Phillips murder
Within a couple of days of the murder, the Potsdam cops decided to focus their attention on Nick Hillary, the ex-boyfriend of Tandy.
Nick was originally from Jamaica but had emigrated to the US when he was just 16. He served in the Army for three years, and after the military, he became a math teacher in Florida. He later ended up in Potsdam, New York, where he was the soccer coach at Clarkson University.
Tandy and Nick first encountered each other at the bar where she worked nights, and in 2010, the pair began a relationship that lasted about a year. Tandy and her two boys moved in with Nick; however, things didn't work out.
Tandy decided to end things with Nick in July 2011. The main reason for the split was that her two sons Garrett and his younger brother Aaron Collins did not get on with Nick. The two boys reportedly disliked Nick's strict parenting style, which was focused on strict schedules and routines. For example, the boys were not allowed to watch TV during the week.
Ultimately Tandy told her boyfriend that her children were "miserable" and that they would always come first. She ended the relationship and moved into the new apartment a month later. A couple of months later, Garrett was murdered.
In an interview with ABC News, Tandy accused Nick of blaming Garrett for their breakup. For his part, Nick claims that the breakup was a mutual decision and that he and the boys had no problem with their relationship.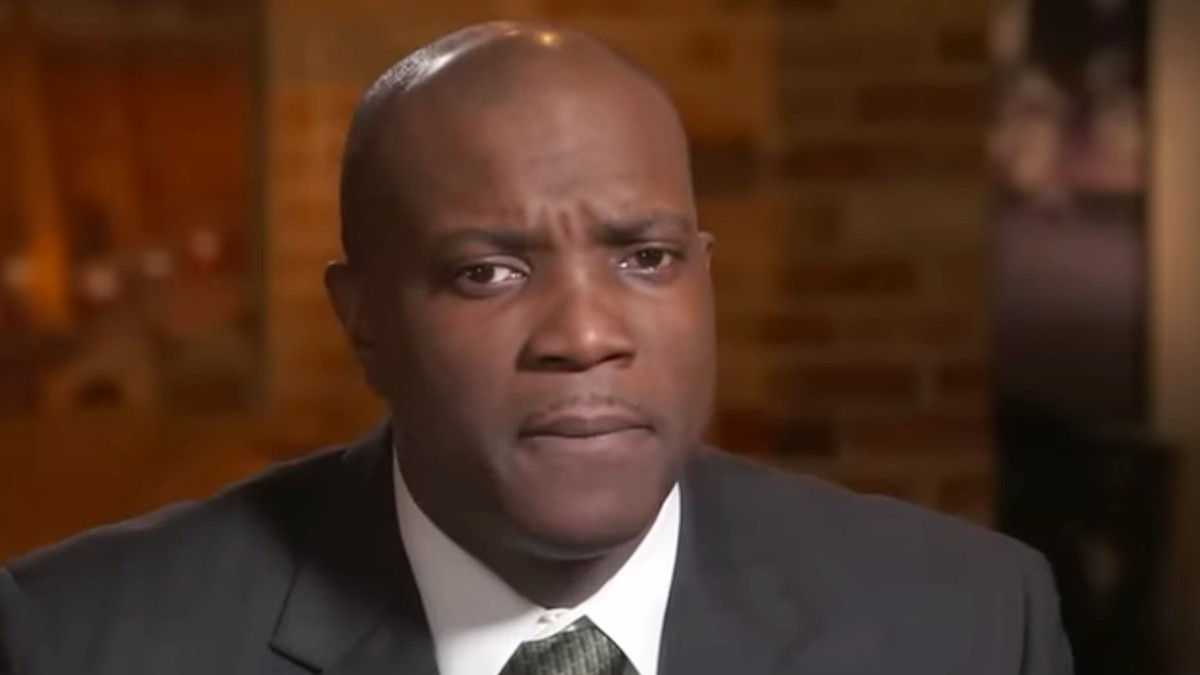 On October 26, two days after the murder, the Potsdam cops asked Nick down to the station to help them out with their inquiries. After some time, Nick began to realize he was a suspect and tried to leave. At this point, he was detained and strip-searched by the cops.
During the interview, Nick smoked a number of cigarettes and then washed the butts down the sink. The cops were highly suspicious of this behavior, believing he was trying to avoid them getting their hands on his DNA.
Nick was later indicted on a charge of second-degree murder and spent 70 days in jail before he was bailed.
Nick Hillary found not guilty of Garrett Phillips killing
In September 2016, Nick was put on trial for murder. He waived his right to a jury, opting to have his case judged by Judge Felix Catena. Catena would eventually find him not guilty.
Nick's defense was significantly aided by two alibis. His daughter, Shanna-Kay Hillary, testified that he had been home at the time of Garrett's murder. And Ian Fairlie, a Clarkson University assistant soccer coach who worked with Hillary, also testified that he saw the suspect shortly after the murder and that he was not limping.
The defense attorneys also called on Garrett's therapist, who testified that the schoolboy, who suffered from depression, had never said anything negative about Nick in therapy.
Another key piece of evidence in Nick's favor was that the fingerprints found on the window did not match his.
In a press interview, Nick discussed how, as a Black man, he encountered racism in Potsdam, a community that was up to 95% white. He claimed that his relationship with Tandy had always attracted unwanted attention and gossip in the small town.
Nick Hillary sued Potsdam police for racism
There was a further twist in this case when Nick opened up two lawsuits against the Potsdam authorities. He accused the cops of having illegally detained him during the initial interview. However, in June 2022, a judge exonerated Potsdam Police Chief Mark Murray and former Chief Edward Tischler of any wrongdoing.
Nick filed a second lawsuit in 2017 against St. Lawrence County, accusing the police of targeting him because he was a Black man. This case was thrown out in April 2022.
Nick has spoken out about how his reputation and his career were destroyed by the case. He later said, "For 20 years, I spent building my entire legacy up until that point, and within 20 minutes, they destroyed. Up to a point now I'm trying to clear the rubble in the process of hoping to rebuild."
Garrett Phillips's killer is still out there
In the meantime, Garrett's killer is still free, and his family's long wait for justice continues. In August 2020, an organization that deals with false accusations called It Could Happen To You and Black Lives Matter called for a new investigation into Garrett's murder.
Currently, the case seems to have stalled as the Potsdam police remain convinced that they charged the right man with the murder.
Shortly after Nick was acquitted, St. Lawrence County District Attorney Mary Rain told the press, "There will be no further investigation because I'm 100 percent certain, as are police, they got the right man."