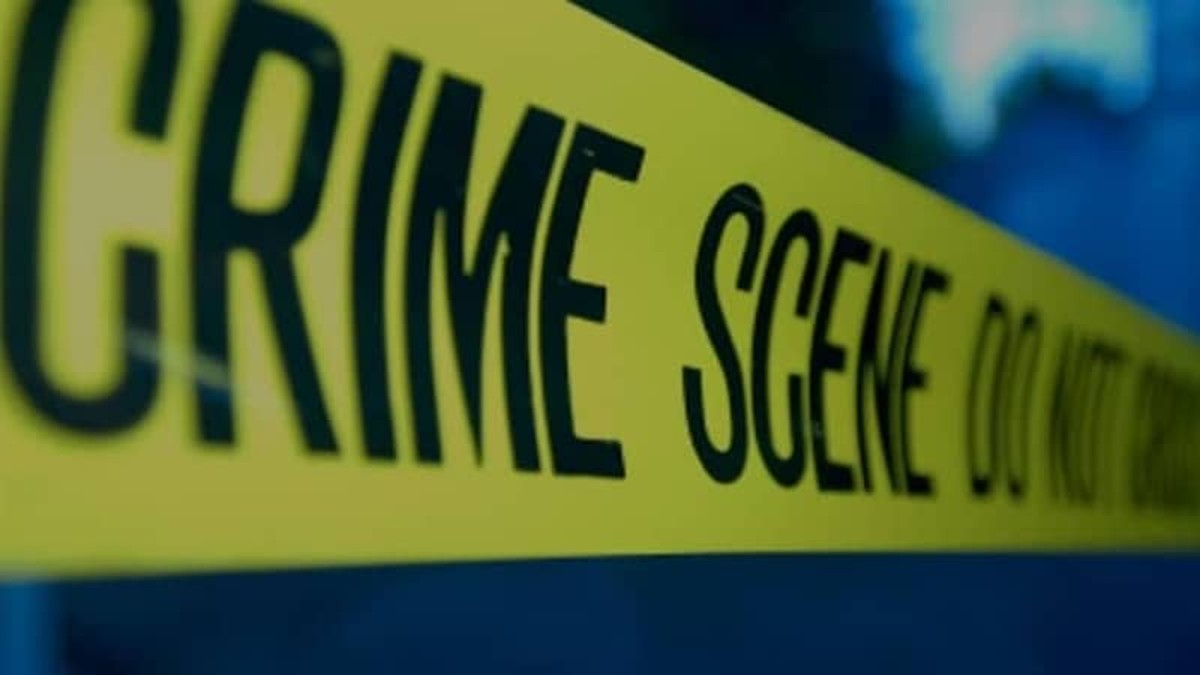 The police in New York are investigating the murders of a father, Bladimy Mathurin, and his adult stepson, Chinwai Mode, who were shot dead at their apartment in the East Flatbush neighborhood of Brooklyn on Sunday night.
The pair were gunned down in the hallway outside their apartment, and the suspected gunman was their downstairs neighbor. The killer fled the scene after killing 47-year-old Mathurin and his 27-year-old Mode and is still on the loose.
The victims's family has been at loggerheads with their downstairs neighbors since they moved in four years ago. The neighbor, who has not been publicly named by the police, is thought to have become annoyed by noise coming from the victims's apartment.
The shocking incident was allegedly caught on surveillance footage and showed the neighbor banging on the door of the apartment.
An altercation followed involving the man and three people from the apartment: a woman, Mathurin, and Mode. Mathurin allegedly brandished a pair of scissors at the killer, which is when he revealed a firearm.
According to the New York Post, Mathurin was walking back to his apartment when the gunman opened fire, striking Mathurin. The shooter then fired multiple times at Mode before again shooting Mathurin. Both men were struck in the head.
Bladimy Mathurin and Chinwai Mode killed: Murderer on the run in East Flatbush
The killer then fled the scene by using an elevator to reach the ground floor. He is still at large.
Watch the Latest on our YouTube Channel
The cops later recovered nine .45-caliber shell casings plus fragments from five bullets.
The family claimed the neighbor seemed to have it in for them. Mathurin's wife, Marie Delille, told CBS News, "This man hates us with every bone in his body."
Delille claimed that their neighbor had begun banging on the ceiling on Sunday despite them not making any noise. She said her ten-year-old daughter witnessed the shooting.
The mother and grieving widow added, "My husband had no gun, no weapon. Why did you bring a gun to shoot my family? Why would you bring a gun to tear my family apart? Why? Why?"
East Flatbush, Brooklyn, murder occurred over argument about noise
Family friend Mickael Louis pointed out to reporters, "Kids make noise all the time. It doesn't dictate for someone to come up with a firearm and take someone's life."
Mathurin was described as a hardworking guy who worked two jobs as a school bus driver and an Uber driver.
Anyone with any information about this shooting is asked to please contact the NYPD's Crime Stoppers hotline at 1-800-577-TIPS (8477) or for Spanish, 1-888-57-PISTA (74782).