We have an exclusive look at tonight's episode of Killing Fields: Murder Isle on Discovery, where a special forensics task force investigating the death of Carrie Singer uses high tech software to analyze the killer's DNA.
The clip opens with Investigator Randy Patrick, Isle of Wight County Sheriff's Office the lede in the case trying as he says, "to catch the bastard who killed Carrie Singer."
In a special meeting, he joins Forensic Investigator Bert Nurney, Isle of Wight County Sheriff's Office, Tommy Potter of the Isle of Wight County Sheriff's Office, Investigator Kris Coughlin Isle of Wight County Sheriff's Office as they are shown evidence and genetic DNA mapping by Dr. Ellen McRae Greytak, Ph.D. Director of Bioinformatics, Parabon NanoLabs.
Her curated intel will narrow down the actual suspect in Carrie's murder. The definitive results are shocking to the team.
In a brief moment of levity, the exactness of detail she provides them all has Potter laughing that the test results might wind up giving them the perp's social security number too.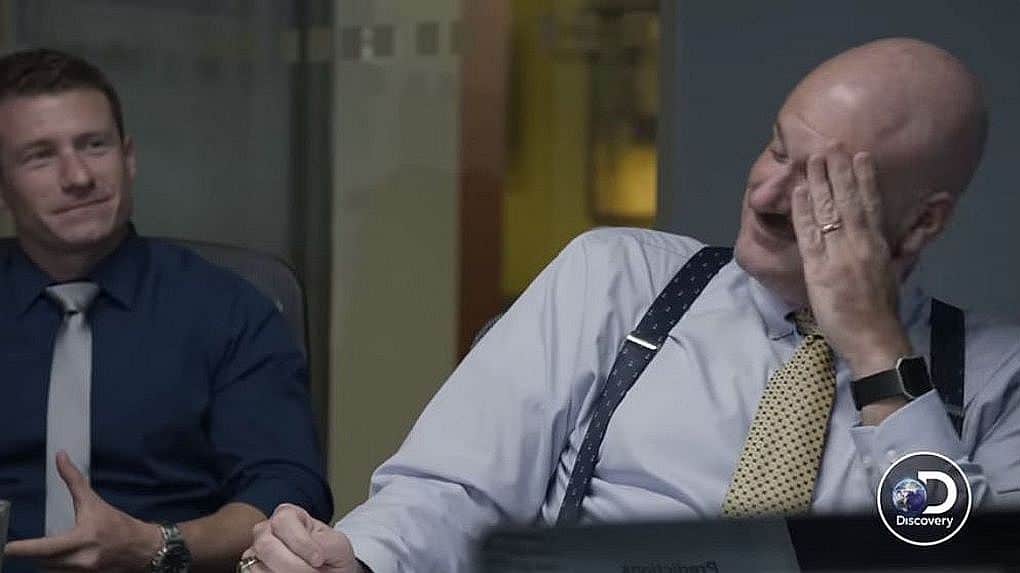 But as she takes them through the various tests, divulging eye color, likely skin color, lack of freckles, lack of redness in the hair and even ancestry, her results gobsmack all of them.
The perp, according to her test results, is most likely a Latino male.
Watch the Latest on our YouTube Channel
Summing up the shock of all of the investigators who though initially the killer was a white male, then perhaps a black male, Coughlin says, "That's a f****** curveball!"
Now it is scientifically narrowed down that a Hispanic male is the likely killer of Carrie.
Killing Fields: Murder Isle is a true-crime series that goes to the hinterlands of America to help solve cold cases of gruesome murders. This season the crime took place in Isle of Wight County, Virginia.
https://www.youtube.com/watch?v=-_8Ur8WJduE&feature=youtu.be
Killing Fields: Murder Isle airs Thursday 9p on Discovery.