On tonight's season finale of Scene of the Crime with Tony Harris, the investigative filmmaker ventures deep into small-town America to pull back the curtain on the often-nefarious players and foreboding places at the center of crimes that happen there.
News junkies know and love the former CNN anchor, who also later worked at news network Al Jazeera America.
In Scene of the Crime, Harris brings his analytical style to Investigation Discovery as he peels back the files of small-town America's most heinous crimes.
He travels into the heartland and holds court in a personal way, with composure and the ability to act as a true journalist — methodically getting to the core of the truth.
In tonight's season finale he looks at the case of Cherelle Baldwin, who struggled to prove her innocence after being accused of murdering her abusive boyfriend Jeffrey Brown with her car in 2013.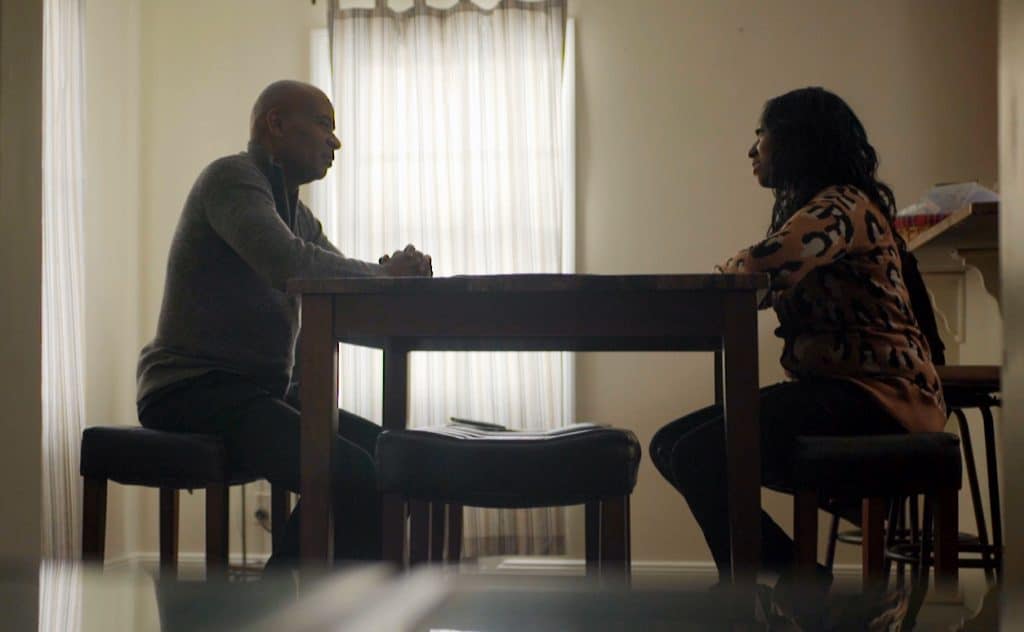 Harris's style has won him a huge following, as he instills trust with on-camera interviews while deconstructing some horrific acts of violence.
Yesterday Harris hosted the second annual sold-out IDCon at the iconic Altman Building in New York City.
Watch the Latest on our YouTube Channel
The event is a crime TV lover's nirvana, bringing fans free behind-the-scenes and inside access to ID's top personalities, with bonus sneak peeks at upcoming premiere programming along with immersive experiences.
We spoke to Harris about Investigation Discovery's meteoric rise among cable networks, and his part in making it so successful:
Monsters and Critics: How did you connect with Investigation Discovery?
Tony Harris: At the Summer 2014 Television Critics Association, ID made its presentation and announced the first Hate in America [documentary series about hate crimes hosted by Harris]. That started the relationship.
M&C: What is the general premise of Scene of the Crime?
TH: When you have something as horrible as what happens in these small towns in America, it becomes the focal point of attention.
It becomes the topic of conversation of the local meeting place — where you are winding down on a Friday afternoon, or at bridge or bingo, everyone's talking about it.
With this show — it wasn't necessarily part of the initial imagining of the program — but as we started to dig into finding stories that we thought would meet the bar that ID set for this series, we found incredible stories in small towns that had been heavily reported on. So we ended up in Constantine, Michigan, Warren, Monroeville…
I hope parents sit down with their daughters and in particular their sons and watch this.
That's what happens in small towns, these crimes can change the very character of them.
It was certainly the case in Constantine, where the very first story this season took place, where Jodi Parrack's murder took place.
M&C: From a production standpoint, these are small-town people, they aren't groomed and polished. Talk about the realness of it…and how money is the bellwether to freedom
Tony Harris: You hit on a couple of things. You got me thinking.
If I have any success in this business at all I owe it to the fact that I meet these people where they live.
I grew up with very few means, a single parent household, mom raised us, my sister and myself.
I've got that hard work…I recognize it, struggling to get by, I get it, I feel it. I hope what comes through is my ability to connect with people from all walks of life.
The other thing you made me think of is that we are in this discussion with the criminal justice system in this country at the moment, and people talk about the bias of the criminal justice system, and I get there is a racial bias.
But what seems to be the overarching bias in the system is class — the ability to marshall the resources necessary to work your way through the criminal justice system.
If you don't have the resources to work your way through the criminal justice system in America, you are screwed. In case after case in our series, you see that time and time again.
In the Jodi Parrack case, in the Arena brothers case — which I think is the second or third case in the series — in these cases, they are poor white people who don't have the resources to work their way through the system.
They don't have the resources to buy the competent baseline defense that would get them out of the jeopardy that they are in, in both of those cases and at least in one other case this season.
There's this moment in the Arena brothers case [John and Michael] where the dad [Robert Arena] — this is such a poignant story — the dad has made all the wrong decisions early on.
In processing this case where his sons are accused of molesting their cousins, [he says] "We trust the police, hey they done nothing wrong lets go down and deal with this."
The minute they arrive the sons are taken in, he's locked out, and now the living hell, the nightmare begins. I said to him, "Father, what's the deal?" He says, "I was dumb and I was a poor guy. A dumb white guy."
There you go! That's the overarching bias in the criminal justice system. If you don't have the resources, you're screwed, in many cases.
M&C: Do you feel you are advocating and giving veracity and closure when you do these reports? Your analysis and respect for these people offer them a platform…
TH: I love that that's the way the show reads to you, I don't necessarily go in thinking that.
What I do think as I approach these stories is I am going to meet people who have experienced something really traumatic and horrible in their lives.
They are willing to tell me their story first of all. They share it with me in an open and honest and earnest way which is fascinating, because they don't know me.
They may have seen me on television. But they are welcoming a stranger into their homes and they are talking about the most horrible thing that happened in their lives and they are doing it in an incredible way and we make this wonderful connection.
That all said and done, they honestly believe that there's a possibility here to help someone else. To point out warning signs that they missed.
To say, as Robert Arena said to me, "I would have gotten an attorney earlier and I would have sold everything, hocked everything to have gotten my son's an attorney because I blew their childhood," right?
Part of the reason these families come forward in part, it's kind of cathartic for them, to talk about it again and they really believe that there is a benefit for others that they won't have to walk in their shoes.
And if you find yourself in this situation, this is what you need to do. Learn from our experience.
M&C: What is your opinion of small-town police departments versus bigger ones like the NYPD or LAPD?
TH: They're [small town police] just kind of undermanned and under-resourced in many cases.
They end up having to turn these cases over and it's probably for the best. They have to turn these cases over to larger municipalities or the state entity.
Ultimately, I think that's probably a good development. There just isn't the tax base. In many cases, there's no money to hire the professionals to do the work, and they get it.
In each of the cases we covered, except one, the police were able to turn it over and willing to turn it over and put ego aside.
M&C: If you had the opportunity to go back to news. We miss your analysis, do you miss it?
TH: I am trying at this very moment to figure out a way, what's the vehicle for me to re-engage? I was just in New York working and I got the question a couple of times.
I talked to my small circle of friends that I count as counselors and my advisors who help me walk this life, and I'm just trying to figure out what's the platform for me to re-engage.
After Al Jazeera America shut down and I was busy with Scene of the Crime and a policing special that will air later in the year, I was a little burned out on it.
I just couldn't believe…I was just ticked off at a lot of people in my profession because I couldn't believe the lack of real critical analysis of what was going on during the campaign, and the half-truths, the misinformation and the lack of what I felt was brass-knuckles, shoe-leather reporting.
I feel that we missed it. I think you know this, I had an opportunity with the Hate in America series, and then with Scene of the Crime, to sit in these small-town communities and homes of these people who after telling me about the horrible crime that had befallen their family, proceeded to tell me about every other thing that was concerning them in their lives — their fears and concerns for their family the direction of the country.
I saw and felt and heard the discontent. And I can remember saying to my colleagues, "You guys are missing it". I couldn't have predicted that the vessel for their discontent would be Donald Trump, but I absolutely over the last three years…I heard it!
I heard the anxiety, and so I feel as if we moved away from real reporting and started falling in love with panel and pundit television.
It provided a real disservice to the American people over the course of the last election, and frankly before that as well. So I'm trying to figure out a way to re-engage.
I will tell you, I couldn't be happier that I am off the [news] desk and talking to real people again. It's the reason I got into the business in the first place. It was to talk to real people and tell real stories.
You reach a level of success in the business and then they put you on the desk, but what's happening is you are losing a real connection with the people.
You're not tapped in. I couldn't be happier and I pushed for it at CNN — I wanted to get off the desk and wanted to put some real reporting in my show.
But to have this opportunity to get off the desk and connect with real people — I feel extraordinarily blessed.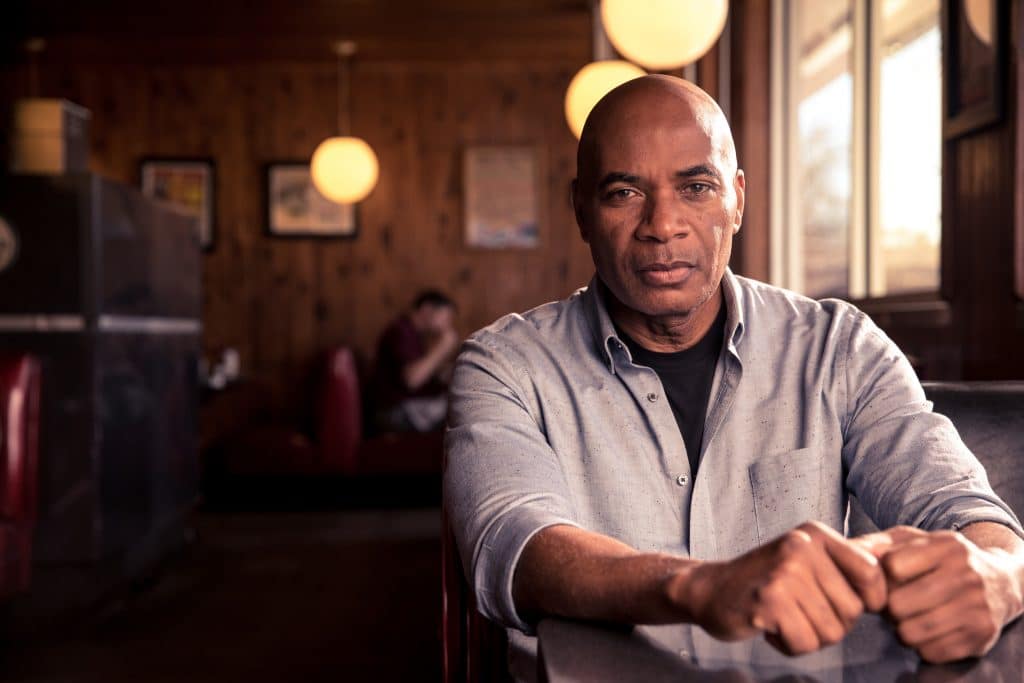 M&C: Talk about ID Con, and you hosting the event's second year…
TH: It is an off-the-chain event. I didn't know what to expect. I know everyone is doing a "con" these days. Okay, alright Comic Con or whatever.
I had no idea what I was walking into with IDCon because, yeah, you connect with folks through social media this, that and the other, and you understand that the audience is political, they are into it. Some are there for hours.
They are super-engaged and super-smart and come from all parts of the country. It's not just a New York or Los Angeles phenomenon.
I love that these people who watch these shows come from the heartland of America and they figure out a way to snatch up these tickets, they get to NYC and they love on us like crazy!
It's a ridiculous love fest and I did not know what I was walking on to last year.
I walked on to the panel of news magazine hosts for the channel, with Tamryn Hall and [On the Case's] Paula Zahn, who I love, a former CNN colleague, and [Killer Instinct's] Chris Hansen — and the reception we received was ridiculous.
And then [Homicide Hunter] Joe Kenda comes out and just steals the show. I've never been connected to quite as energetic a fan base.
The Scene of the Crime with Tony Harris finale airs tonight, May 21, at 10/9c on Investigation Discovery.