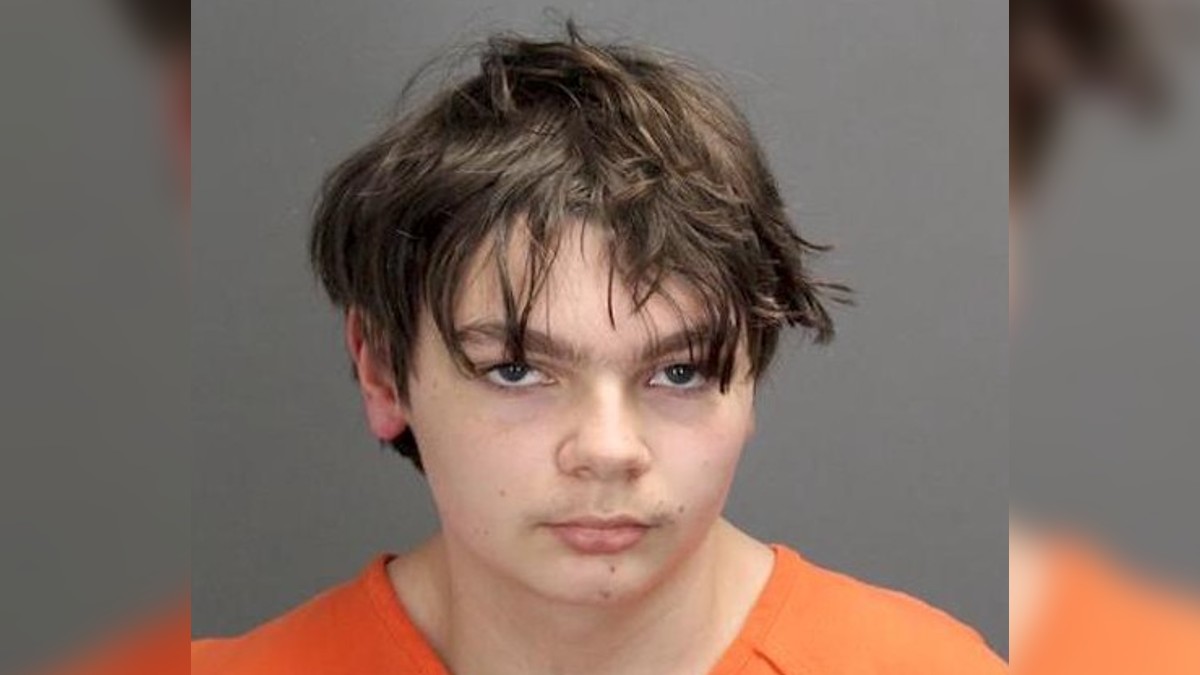 A psychologist at Ethan Crumbley's Miller hearing testified yesterday that the perpetrator behind the 2021 Oxford High School shooting had been a "feral" child, but it is possible he could be rehabilitated with proper mental health care.
Yesterday (Tuesday 1) was day three of Crumbley's hearing to determine if the teenager is eligible to be sentenced to life in prison without the possibility of parole.
And the hearing was dominated by the testimony of child psychologist Colin King, who portrayed Crumbley as a severely mentally ill child abandoned by the adults he depended on.
Crumbley has already pleaded guilty to killing four of his fellow students at his high school on November 30, 2021. The killer was just 15 when he murdered Madisyn Baldwin, 17; Tate Myre, 16; Hana St. Juliana,14; Justin Shilling, 17, and injured seven others at the school, 40 miles north of Detroit.
King has spent over 20 hours with Crumbley studying his mental health and reviewing the teen's diary entries and text messages from before the murder.
The psychologist concluded that the shooter has psychosis, major depression, anxiety, and obsessive-compulsive disorder. King said the boy's parents, James and Jennifer Crumbley, had abandoned him at a time when his brain was still developing and maturing, which resulted in him becoming a "feral child."
Ethan Crumbley: Oxford high school shooter has 'arrested development,' claims psychologist
King claimed Crumbley had suffered arrested development. He clarified, "It is essentially a child who has been abandoned. … Someone who is abandoned has what is called arrested development. They lack social cues. They become misfits in society."
Watch the Latest on our YouTube Channel
He also said Crumbley experienced a break from reality but clarified he could "absolutely" be rehabilitated.
On the day of the murders, Crumbley had been sent to the school office after violent drawings were found in his possession. King told the court Crumbley felt relief when the images were discovered because he felt sure the school authorities would search his bag, find the gun, and he'd be arrested.
Unfortunately, Crumbley's bag was not searched, and he was allowed to remain at school. A short time later, he went into a bathroom and, emerging with the firearm, began shooting.
Ethan Crumbley video shows shooter experiencing psychosis
Defense lawyers played an undated video showing what King described as Crumbley experiencing psychosis. In the footage, Deputies restrained Crumbley as he shouted, "Why didn't you stop it, God? Why didn't you stop it? You let it out. Why? I am sorry, I am sorry. Please, God, I am sorry."
Crumbley is now 17 years old, and life sentences for teenagers are rare. He will likely receive a sentence of between 25 and 40 years.
James and Jennifer Crumbley have been charged with involuntary manslaughter after being accused of buying their son a gun and of failing to provide him with mental care.