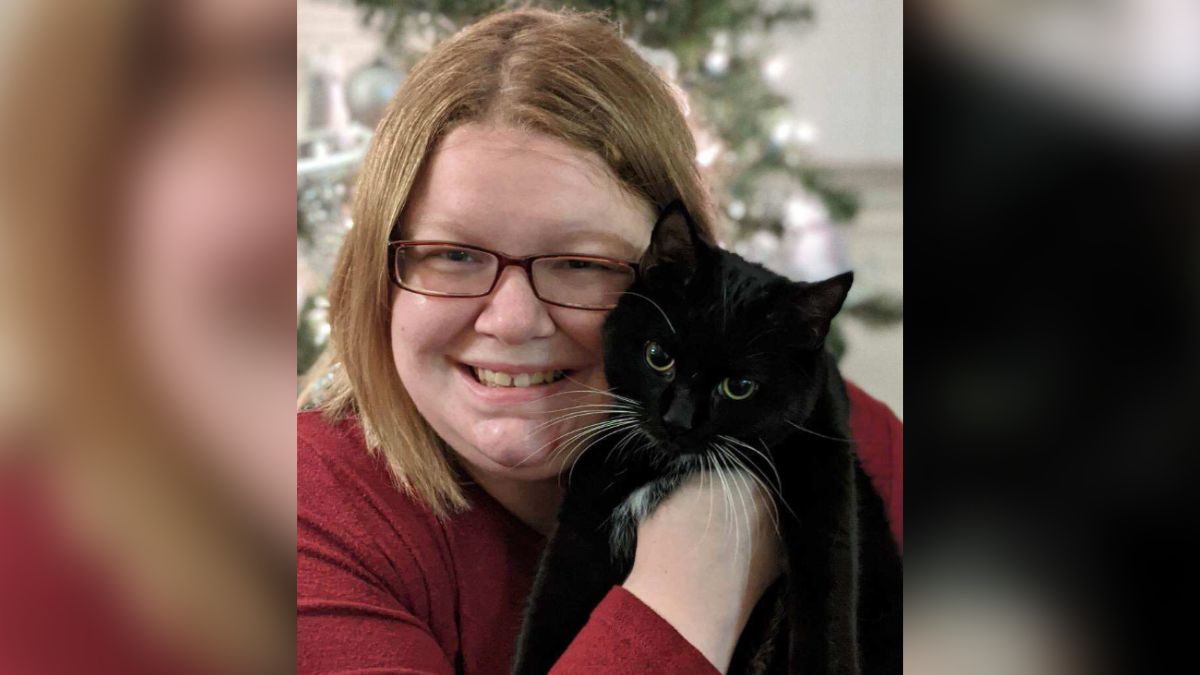 Erica Gene Shultz was found murdered in a wooded area in Luzerne County, Pennsylvania, by Harold David Haulman, whom she met on a dating app.
Shultz was born on Nov. 21, 1994, at Geisinger Medical Center in Danville, Pennsylvania, to Neil and Brenda Shultz.
In 2013, she graduated from the Columbia-Montour Area Vocational Technical School and started taking classes at Luzerne County Community College.
She was also working as a sales associate at Weis Markets in Bloomsburg as well as a monitor for the Advocacy Alliance of Bloomsburg.
According to relatives, Shultz, 26, was autistic with the mental capacity of a 13- or 14-year-old, but she was independent. She had her own apartment in Bloomsburg, Pennsylvania, but would rely on her family to take her to work because she didn't have a driver's license.
Shultz was also diabetic.
When she left her home without taking her medication in the winter of 2020, her family knew something was wrong.
Watch the Latest on our YouTube Channel
Erica Gene Shultz's case was featured on Crime Junkie podcast
Shultz's sister, Emily Corbin, contacted Ashley Flowers and asked if she could feature her sister's story on her podcast, Crime Junkie, to bring awareness and closure to the case.
With help from Corbin, Flowers provided details about Shultz's disappearance in a 45-minute episode.
Corbin told the host that on Dec. 5, 2020, she was working from home when she received a text message from a female acquaintance who asked if she was with Shultz.
The woman said she needed to drop something off at Shultz's apartment, located on Railroad Street in Columbia County, but when she tried to call her, Shultz didn't answer.
Corbin told her she wasn't with her but said she would contact Shultz and tell her to return her call. But when Corbin tried to call Shultz, she didn't answer.
The unanswered call wasn't an immediate cause for concern because Corbin knew how much her sister loved to sleep in on weekends. If she wasn't asleep, she thought she might have gone to work at the last minute.
Eventually, Corbin contacts their mother, and she too stated that she could not get in with her. That's when Corbin asked her husband to stop by her sister's job, but when he got there, she wasn't there.
He then went to her apartment, and she wasn't there either.
Corbin and her mother also went to Shultz's apartment, and it was there that they found her cat, Luna, unattended. It appeared she hadn't been fed, as her bowls had been turned upside down.
Shultz's relatives began to worry because Luna was a service animal, and if Shultz was leaving town, she would ask her mother or sister to care for the cat.
As they continued looking around Shultz's apartment, they noticed her medication and winter coat was still inside the apartment, but Shultz's purse and cell phone were missing.
Erica Gene Shultz went missing from her Bloomsburg, PA home
Emily then called her sister's job, and they told her that she was scheduled to work at 5 p.m. the following day.
Since Emily thought she had to wait 24 hours to file a missing persons report, she waited to see if her sister would show up for work. She then told her husband to wait in the parking lot at Shultz's job.
When Shultz never arrived, Emily called the police and reported her missing shortly after 5 p.m. on Dec. 6.
She told them that she last saw her on the night of Dec. 4, and it was through Facetime. Emily said Shultz was in her pajamas and getting ready to go to bed.
Emily went on to tell them about her disability and how they found her medication, service animal, and other items in her apartment.
After relaying all of that information, the police reportedly told Emily to wait 90 more minutes to see if she would return. If she wasn't back by then, then they would start the paperwork.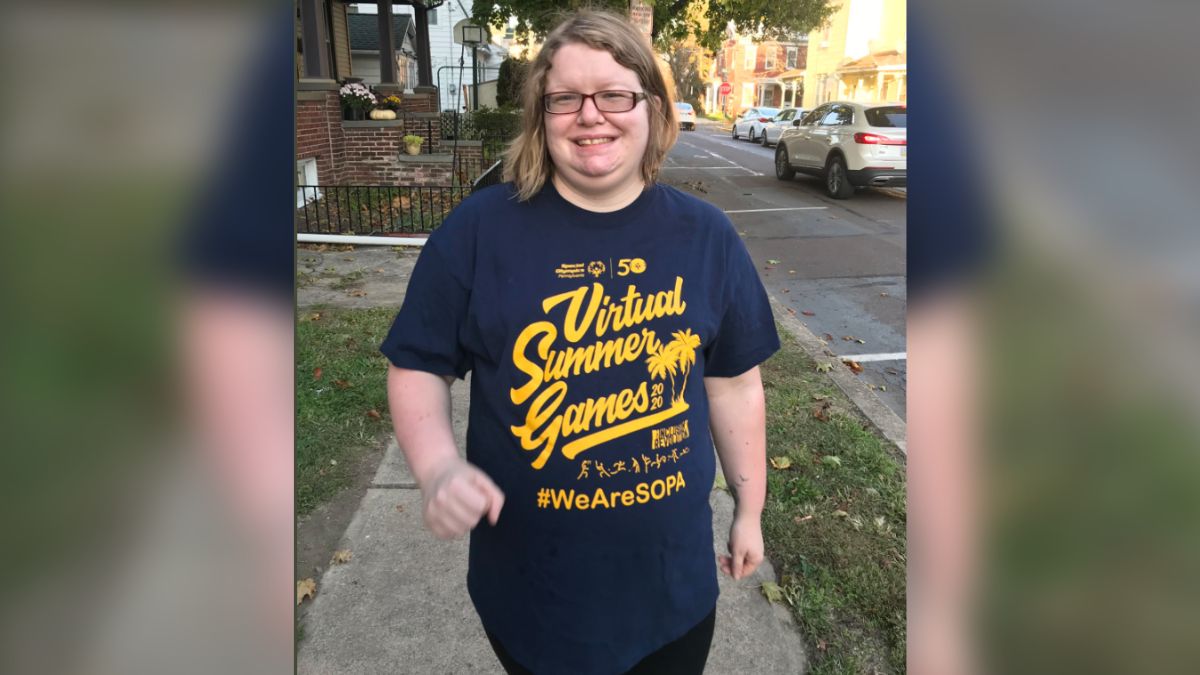 That's when Emily began her own investigation, calling local hospitals and women's shelters. She also logged into Shultz's bank account and learned that the last time she made a purchase was on the evening of Dec. 3.
It was at a restaurant.
She also checked her voicemail, but there were only messages from her friends and relatives.
Emily then decided to log into Shultz's Meet Me and Plenty of Fish accounts to see if she had met anyone on either of those websites. And it was then that she found out that she had been talking to a man named Dave.
She then found out new information. Her sister's phone had last pinged near an interstate about 40 minutes away in another town, but there was no way to determine which day Shultz's phone pinged at that location.
They did, however, discover that Dec. 4 was the last time her phone was active, which would have been sometime after she and Shultz were on Facetime.
Harold David Haulman confessed to killing Erica Gene Shultz
Bloomsburg police eventually stepped in and obtained Shultz's phone records from Verizon. That's when they learned that Shultz received two messages on the night she disappeared.
One said, "surprise," and the other one said, "knock, knock."
They were initially unable to find out who the number belonged to because it was a burner phone.
But upon looking at the data, the police realized that the person who sent the messenger was in the same apartment building as Shultz.
Police eventually learned that the burner phone belonged to Haulman, whom police referred to as a transient. He was also the same man that Shultz met online. 
Haulman's parents lived in Battle Creek, Michigan, so police traveled to that location on Dec. 23, and it was there that they found the then-42-year-old truck driver.
They told him that they wanted to talk to him, and they scheduled a time when they would be able to question him. Before they left, police placed a tracking device on his vehicle.
The following day, Haulman didn't make it to his interview. When police checked his location, he was en route to Duncannon, Pennsylvania, where his estranged wife lived.
Police found Erica Gene Shultz's body in wooded area
On Dec. 26, an agent of Norfolk Southern Railroad spotted Haulman walking along the train tracks in Duncannon. When the officer approached him, Haulman pulled out a box cutter and began cutting himself.
Haulman said, "I want to kill myself" and "I need to die for my sins."
He was then transported to Geisinger Holy Spirit Hospital in Camp Hill, Pennsylvania, where he confessed to killing Shultz after meeting up with her.
Haulman used Google Maps to show the police where they could find her body, which he discarded in a wooded area off Hobbie Road in Butler Township near Interstates 80 and 81.
On Dec. 27, police went to that location and found Shultz's body. She had injuries to her head and face, and she also had "defensive wounds to her hands," the police said.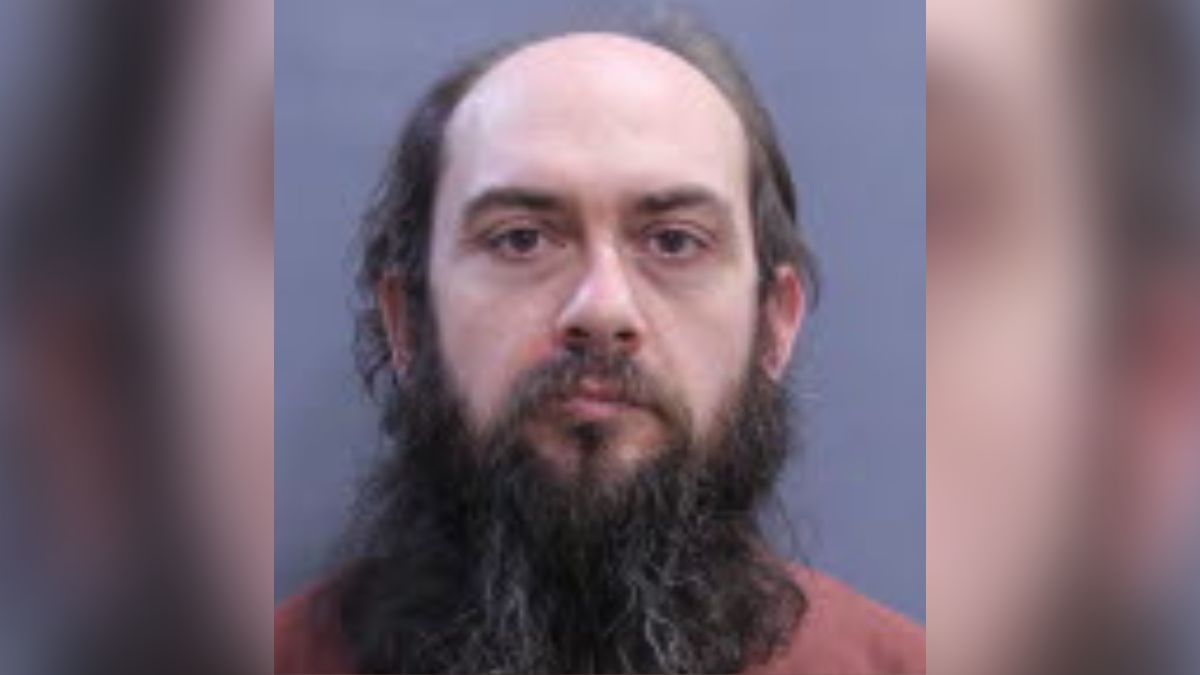 Haulman told police that he hit Shultz with a mallet-type hammer "over a dozen times," and when she didn't die from that, he stabbed her a dozen times with a three-inch knife.
Haulman was arrested and booked into the Luzerne County Correctional Facility on charges of criminal homicide, kidnapping, and abuse of corpse.
Sometime after that, he confessed to murdering 25-year-old Tianna Phillips in 2018. He said that after he picked her up from her house in Berwick, Pennsylvania, he took her to a remote location and bludgeoned her to death.
Where is Harold David Haulman now?
Haulman took a plea deal and pleaded guilty to two counts of first-degree murder to avoid the death penalty.
In September 2021, Judge Michael Vough called him "evil" before he sentenced him to two life sentences without the chance of parole.
He went on to say that "you took the lives of these two young women for no reason whatsoever, just because you could."
"I hope you sit in your cell everyday and think of what was said in this courtroom, that you think of what you have done, for as long as you live."
Haulman is currently serving his sentence at a correctional facility in Frackville, Pennsylvania.