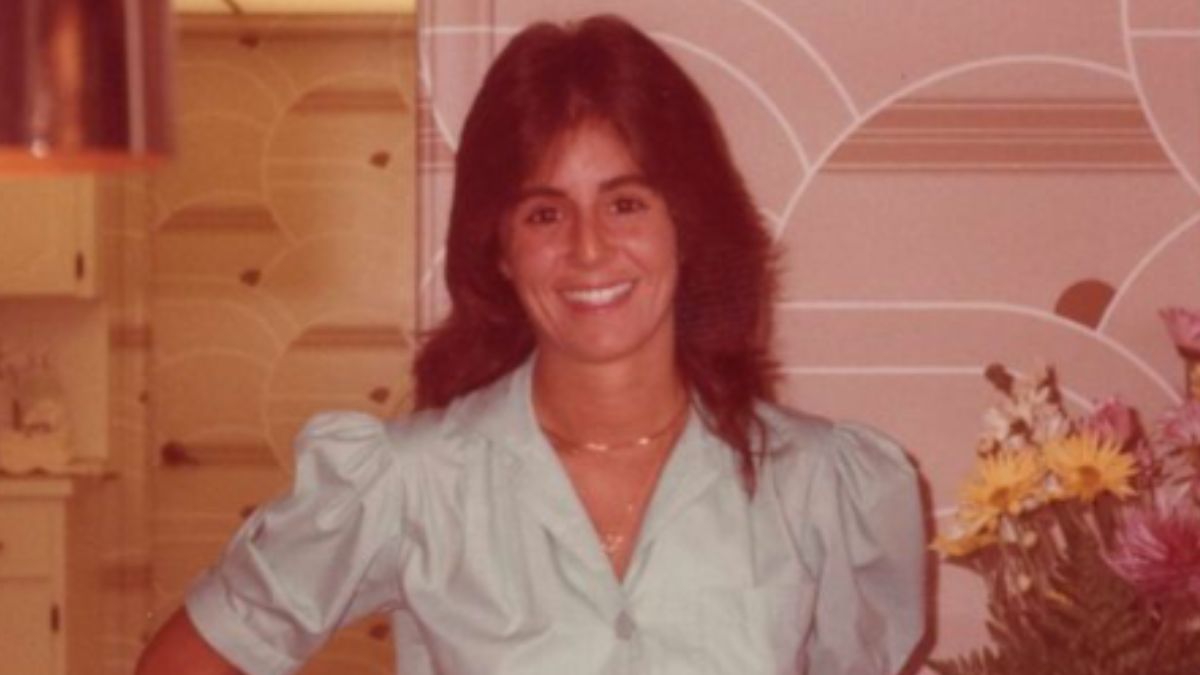 Donnah Winger was murdered by her husband, Mark Winger, who almost got away with pinning her death on her limousine driver, Roger Harrington.
In 1989, Mark and Donnah got married. They relocated to Springfield, Illinois, shortly after Mark accepted a job working as a nuclear engineer.
He was a former National Guardsman who had graduated from the Virginia Military Institute.
Donnah worked as an operating room technician at a hospital.
One day, while at work, a doctor told her that a teenage girl was putting her baby up for adoption. She couldn't have children, and the second they put the baby in her arms, Donnah told her sister that she knew the baby had always been hers.
Mark and Donnah adopted the baby girl, Bailey Elizabeth, and brought her home on June 1, 1995. When Bailey was three months old, Donnah took her to Hollywood, Florida, for a week to visit her parents.
On Aug. 23, 1995, Donnah and Bailey flew to an airport in St. Louis, Missouri, where Harrington, then 27, picked them up and drove them about two hours back to Illinois.
Watch the Latest on our YouTube Channel
Donnah's limousine driver, Roger Harrington, was suspended from his job
During the ride, Donnah told her husband and relatives that Harrington was "driving erratically at 75 miles per hour," while being inappropriate and flirtatious.
He had invited her to sex parties and told her that he liked older women.
At some point, he told her that he could hear voices in his head and that a man named Dahm was telling him to do horrible things and hurt people.
After the car ride, Donnah believed Harrington was stalking her, as she had begun receiving strange phone calls. Mark called the limousine company where Harrington worked and filed a complaint.
They suspended him.
Mark then told Donnah to write down what had happened to her during the car ride with Harrington, and she obliged.
The note was later found at a crime scene.
Roger Harrington and Donnah Winger were found dead
On the afternoon of Aug. 29, 1995, officers were dispatched to the Winger's home after receiving a 911 call from Mark. He told the dispatcher that there was "a bullet in [Harrington's] head."
Before he hung up the phone, he said he heard his baby crying.
When officers arrived, they found Harrington dead with two gunshot wounds to the head. And Donnah had been bludgeoned to death with a hammer.
She was 31 years old.
Mark told police officials that he was exercising in the basement when he heard a noise. When he went upstairs to find out what it was, he saw Bailey laying on the bed in the master bedroom.
He said the noise continued. That's when he retrieved his gun, a .45-caliber semi-automatic handgun, from the nightstand and headed toward the dining room area.
As he was walking down the hall, Mark saw Harrington striking his wife with a hammer.
He opened fire, and Harrington collapsed. When he tried to get up, Mark shot him again.
Mark claimed that Harrington had "been harassing my wife this week."
Former Springfield police Det. Charlie Cox said Harrington might have snapped.
Cox had known Harrington since he lived in the trailer park that he owned, and he described him as a "very volatile-type subject."
He added, "Knowing what I knew about Mr. Harrington in the past, how quick he was to anger, I thought that he very well could have went over there to try to get his job back."
Detectives determined that Mark Winger acted in self-defense
After the police conducted a 48-hour investigation, they decided that Mark's actions were justified and that he would not face any criminal charges.
Mark went on with his life.
Several members of Donnah's family took turns traveling to Illinois to help take care of their baby.
But as the months went by, it became difficult for them to continue traveling, so they suggested he hire a nanny.
In January 1996, Mark hired a woman named Rebecca Simic to move in and help take care of Bailey.
That same month, Mark went to the police station to retrieve his gun and ask about whether the case was still open. Cox said he had "an uneasy feeling" about Mark checking up on his wife's case.
Mark Winger married the nanny, Rebecca Simic
Within months of moving in with Mark, Simic said DeAnn Schultz, Donnah's best friend, would often make her feel "uncomfortable, and she was pushing to stay involved in Bailey's life."
Simic developed a romantic relationship with Mark and soon got pregnant. It wasn't long before they got married in Hawaii.
Simic told "20/20" that she recalled "asking him how he could move on so quickly, and he explained to me that when you have a good marriage, it's natural for you just to want that again."
In December 1996, Mark decided it was time to sell the home and buy a new one that wasn't too far from town.
After the move, he wasn't interested in keeping in contact with Donnah's family.
Mark Winger's secret affair with his wife's best friend revealed
In February 1999, Schultz went to the police and told them about the affair she had with her best friend's husband.
While together, she said Mark made some comments that led her to believe he may have been involved in Donnah's murder.
She said he would say, "It would be easier for us to be together if Donnah just died," and "All you'd have to do is come in and find the body."
Investigators were going to reexamine the case, but the evidence that they had was sent to Mark's attorney. He was in the process of suing BART Transportation for his wife's death.
That's when they started looking at other evidence.
Police suspected Mark Winger of murder
Detectives noticed that there was no sign of forced entry and Harrington's vehicle was incorrectly parked on the street. That led them to believe that he was lured to the home because he didn't try to hide his vehicle.
They also found a handwritten note inside Harrington's car with Mark's address and the time that he should be there.
When they questioned Harrington's roommate, they learned that someone had asked to meet up with him on the day he was killed.
In December 1999, investigators were on to Mark, and they no longer viewed him as the hero but as a suspect in his wife and Harrington's murder.
Grand jury indicted Mark Winger
A blood splatter expert determined that Mark staged the crime scene, and he was charged with first-degree murder on Aug. 23, 2001.
That same day, he was arrested while he was at work and booked into the county jail on a $10 million bond.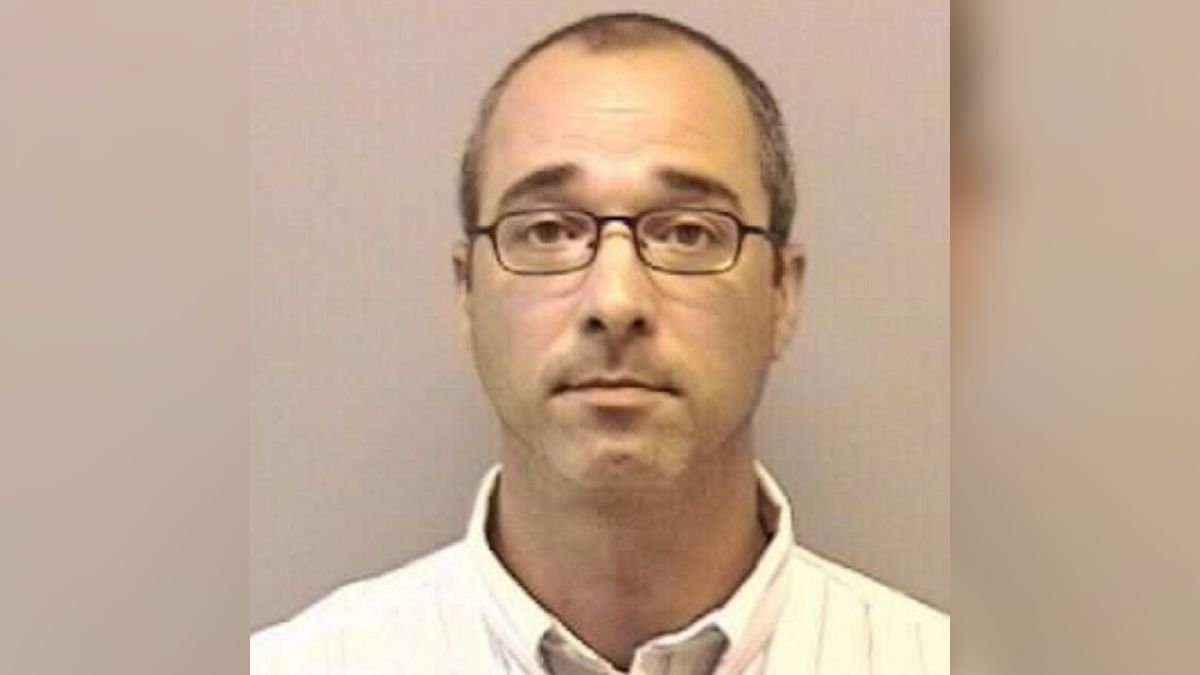 In 2002, Mark was convicted following a three-week trial.
When the jury returned with a guilty verdict after 13 hours of deliberation, Mark turned to his wife and mouthed the words "I love you."
He then turned to his family and mouthed, "I love you all."
Where is Mark Winger now?
On Aug. 1, 2002, Mark spoke to the court for 30 minutes. He claimed that he was innocent of the crimes.
He said, "Roger Harrington killed my wife. I was there. He did it."
In spite of that, a judge sentenced Mark to life in prison without the possibility of parole.
Mark is currently housed at the Western Illinois Correctional Center.