This week Disappeared examines the case of Zoe Campos, who seemingly vanished one winter evening.
Lubbock, Texas, on November 17, 2013 and a 2 am message was the last that anyone heard from the 18-year-old.
Campos had sent the text to her mom advising her that she was on the way to pick her up from work, but she never appeared.
The next day the family reported Campos missing and on November 21 a member of her family spotted her car being driven by someone else. They tailed them to an apartment block where the hoodie wearing driver fled the scene on foot.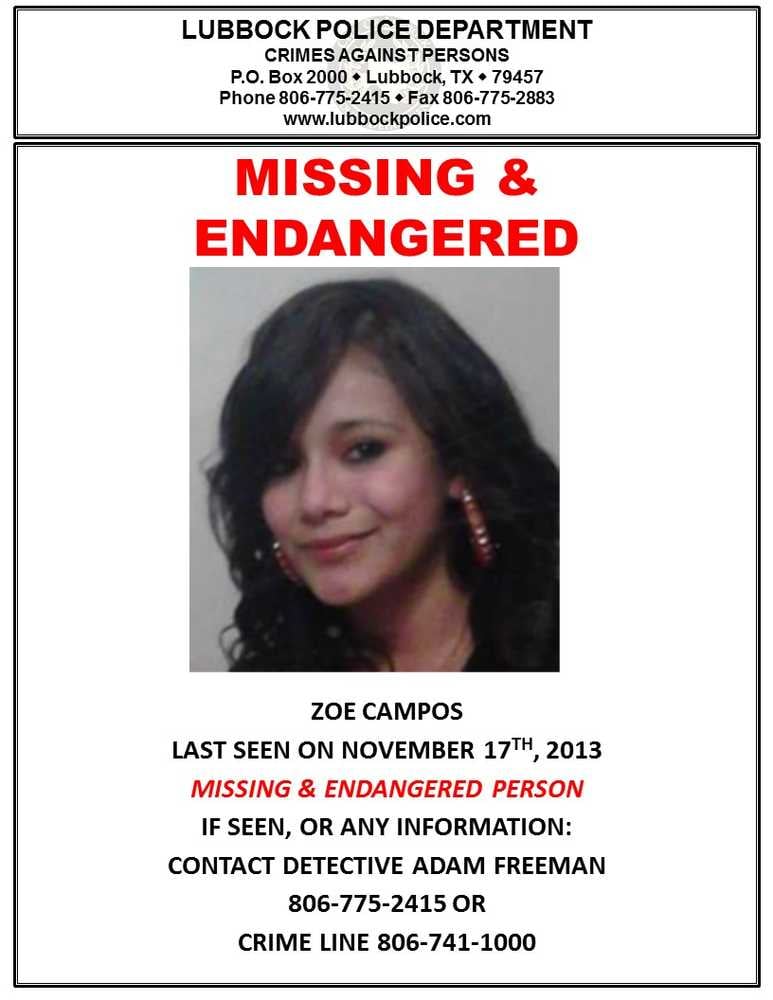 Detectives are pretty sure that Campos did not disappear voluntarily as it is unusual to leave everything behind. They suspect she was either taken against her will or that she has been murdered. They did initially get a lead through her Facebook account, where they found she had been arranging to meet a guy the night she went missing.
Since her disappearance there has been activity either on Campos's phone or her Facebook account. Police have had lots of tips but nothing that has led to anything concrete. They also say people are often leaving information on Facebook and this leads to it reaching them indirectly, often becoming muddled.
Police are still looking for and they encourage anyone with information to contact them directly or text to 274637, there is a $1,000 reward for information that leads to locating Zoe Campos.
Watch the Latest on our YouTube Channel
Disappeared airs Sundays at 9:00 PM on Investigation Discovery.