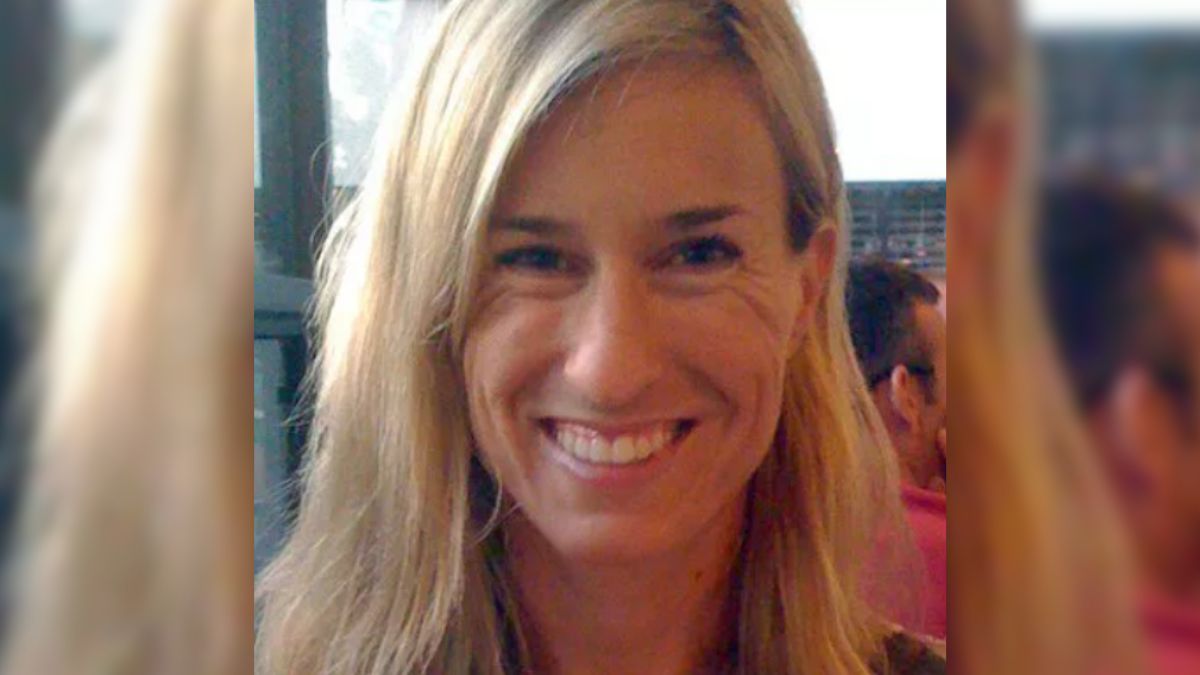 Diana Lovejoy hired her lover, Weldon McDavid Jr., to kill her estranged husband, Greg Mulvihill, in a botched murder-for-hire plot in Carlsbad, California.
In 2005, Lovejoy, a triathlete and software technical writer, and Mulvihill began dating after meeting each other on a dating app. They later tied the knot and had a son.
After nearly seven years of marriage, Lovejoy filed for divorce. She also got an order of protection against Mulvihill following accusations that he had sexually abused her and their son.
Lovejoy also said, "He told me that he had wished me dead on multiple occasions and hoped that I would suffer."
There was no evidence to support her claim.
The court awarded Mulvihill, who at the time worked as a computer programmer, temporary custody of their child. They later changed it to joint custody, which was an arrangement Lovejoy didn't agree with.
She was also ordered to pay him $120,000.
Watch the Latest on our YouTube Channel
That's when she began plotting with McDavid to kill him, according to Carlsbad police spokesperson Jodee Sasway.
Lovejoy and McDavid had an affair after meeting at Iron Sights, an indoor gun range in Oceanside, where he worked as a firearms instructor and she was taking lessons.
She was going to pay him a total of $2,000, but she gave him $1,000 upfront to get the job done, but it didn't go according to plan.
Weldon McDavid Jr. shot Greg Mulvihill on an isolated road
Shortly before 11 p.m. on Sept. 1, 2016, Mulvihill received a phone call from a man who said he was a private investigator.
He told him that he had incriminating evidence against him that his soon-to-be ex-wife could use in the divorce proceedings.
The man said he would show him the evidence for free, but if he wanted more, he would have to pay for it.
He added that the evidence would be inside a package, which would be taped to a utility pole on an isolated access road off Avenida Soledad.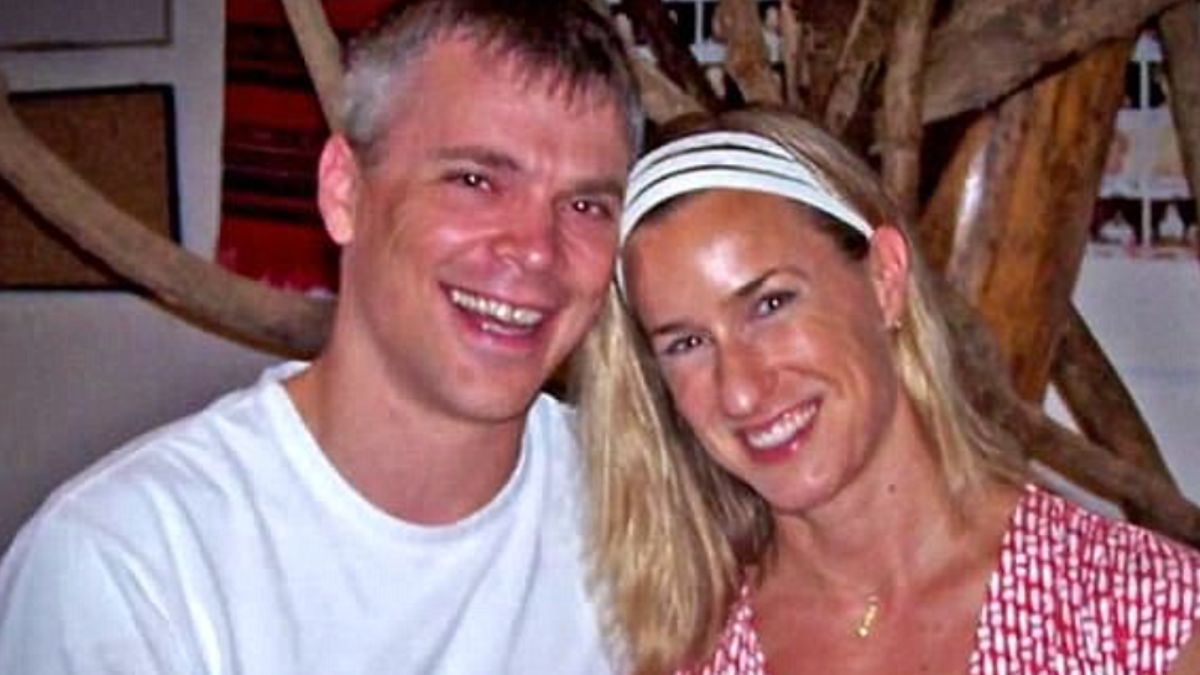 Mulvihill was eager to find out what was going on, so he agreed to pick up the package. He grabbed a flashlight and a mini-baseball bat, then asked his neighbor, Jason Kovach, to accompany him.
When they got there, they heard something in the bushes before noticing the barrel of a gun pointed in their direction. The shooter opened fire, striking Mulvihill as he was running from the area.
Kovach immediately called 911 and said Mulvihill had been shot in his armpit area. He said he was "bleeding pretty bad."
Mulvihill survived the shooting after he was rushed to a local hospital and underwent emergency surgery.
Diana Jean Lovejoy and Weldon McDavid Jr. arrested for attempted murder
When Mulvihill told police officials what happened to him, they didn't believe his story.
Carlsbad Fingerprint and Evidence Specialist Kristine Duran said, "We didn't know what to think honestly because, uh, his story, it sounded crazy. We thought that there's something missing."
Detectives went to the scene and found no evidence that a shooting had occurred, but oddly enough, they found a towel covered in feces.
They sent it to the lab for testing, and it was later discovered that the feces matched McDavid's DNA.
A warrant to search his property was obtained, and it was there that they found the weapon, an AR-15-style rifle, that was used in the shooting.
During their investigation, they found surveillance footage of Lovejoy buying the burner phone that McDavid, a former Marine from Fallbrook, used to lure Mulvihill out of his home.
On the night of Sept. 7, Lovejoy was arrested during a traffic stop near her home, and McDavid was taken into custody from his home. They were charged with conspiracy to commit murder and attempted murder.
Lovejoy and McDavid were booked into the county jail, where they were held on a $2 million bond.
Diana Lovejoy denied being involved in Greg Mulvihill's shooting
During a police interrogation, Lovejoy admitted that she purchased the burner phone but said it was only used to call McDavid after she found out that he had been shot.
She also admitted to having an affair with McDavid, who, according to Felix Salazar of the Carlsbad Police, said, "he would protect her and help her out with the custody battle and put together this idea of luring him to an area where McDavid can scare him, and then she can get custody of her son."
The affair lasted two weeks.
When Mulvihill found out that Lovejoy had been arrested for hiring someone to kill him, he was shocked.
"He'd never in his wildest dreams imagined that his wife could have been behind it. He just, he simply could not believe it," said prosecutor Jodi Breton.
In a jailhouse interview, McDavid, who was also married, admitted to having an affair with Lovejoy.
He said he regretted cheating on his wife because it "was totally unsatisfying. If I could only take back one thing, I would take that out of the equation."
"If there was only one thing I can take away, I would take [sleeping with Lovejoy] away because I hurt my wife," said McDavid, "and that means more to me than anything."
Lovejoy and McDavid denied having anything to do with Mulvihill's shooting and, therefore, pleaded not guilty to the charges.
The jury found Diana Lovejoy and Weldon McDavid Jr. guilty
An attorney in the case stated that McDavid agreed to kill Mulvihill because she manipulated him by saying she and her son were being abused, but McDavid disagreed.
McDavid said he didn't agree to kill Mulvihill. He went to the location to get information from him, but when he arrived, he thought he had a gun and opened fire.
He "had to do something," said McDavid, who also claimed that he was aiming for the flashlight that Mulvihill had in his hand, but he missed, which he referred to as an "accuracy error."
"There was no intent to kill," said McDavid. "That's not who I am."
If he was there to kill him, the defense team stated that he could have done so with his military training.
Prosecutors argued that with said training, he would have been able to tell if Mulvihill was armed, but he said he didn't check the scope of the gun before firing.
Lovejoy cried as she told the judge that she would never hire someone to murder her estranged husband because it would be taking her son's father away.
But her aunt testified that a year before the shooting, she asked if she knew anyone who would be willing to scare or kill Mulvihill.
On Nov. 13, 2017, a jury found Lovejoy and McDavid guilty of conspiracy to commit murder and attempted murder.
When Lovejoy heard the verdict, she collapsed in her chair and had to be transported to an area hospital.
Where is Diana Lovejoy now?
In 2018, McDavid was sentenced to 50 years in prison, and Lovejoy was sentenced to 26 years in prison.
It was reported that McDavid got more time than Lovejoy because he was the one who pulled the trigger, and Lovejoy was the mastermind.
They still maintain their innocence.
McDavid and Lovejoy are currently housed in correctional facilities in California.