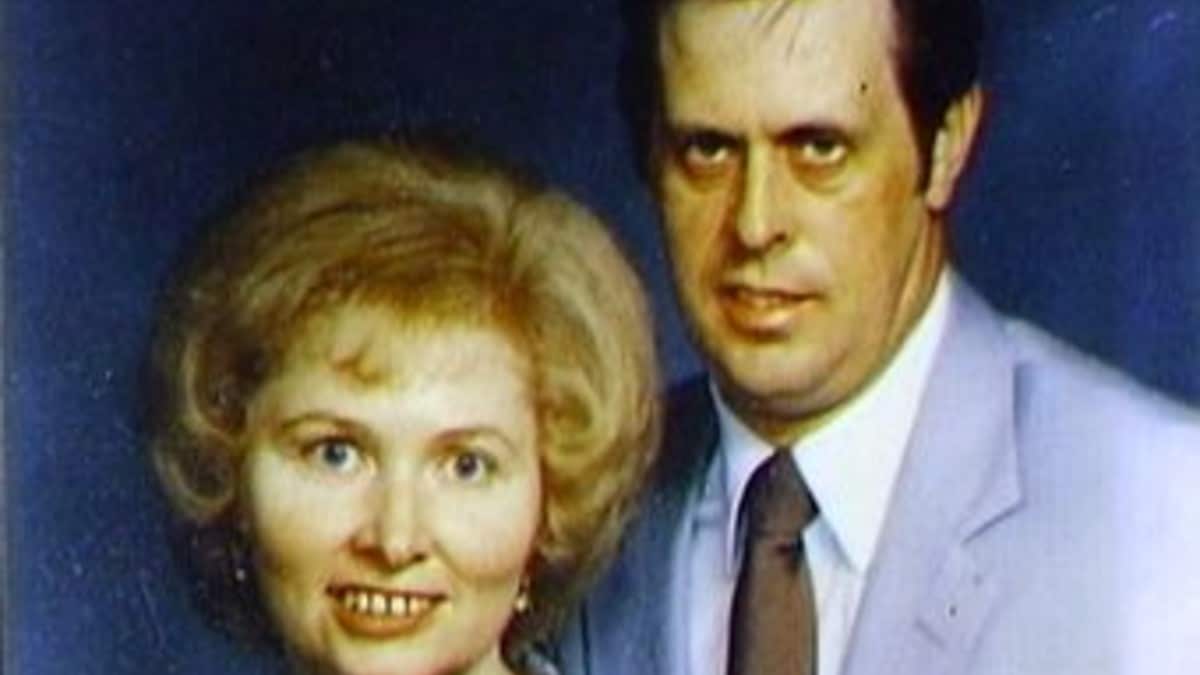 Man With A Van is investigating a case that seems straight out of a horror movie tonight. Many have theorized that it was the inspiration behind the 2001 horror movie Jeepers Creepers.
On Easter, in 1990, Marilyn and Dennis DePue got into an argument, nothing strange in that, it's alleged the pair often fought. However, this time an enraged Depue beat his wife and then coaxed her into his van under the pretense that he would take her to a hospital; instead, he shot her dead.
Police believe that he had been enraged by Marilyn wanting to divorce him.
On the same day not far from the DePue home, Ray and Marie Thornton were out on their weekly Sunday drive when they saw a van speeding up behind them; it whizzed passed them at such ferocious speed that they were left quite shaken.
A few miles down the road, Marie spotted the van parked by an old school building and chillingly saw a man holding some bloody sheets. This was DePue in the act of disposing of Marilyn's body. The Thortons were a little freaked out now as they continued driving.
Dennis DePue attempted to intimidate the Thorntons
A few miles later, the van appeared behind the Thorntons car and tailgated them for approximately 2 miles. The Thorntons, understandably nervous pulled off the highway, at which point they noticed the van pull into the side of the road. Bravely, the Thorntons decided to turn back to try to get a license plate number.
As they got close to the van, they noticed DePue appeared to be changing plates; they also noticed that the open passenger door was covered in blood. The Thorntons then bravely returned to the old school building and found the bloody sheet.
Watch the Latest on our YouTube Channel
Dennis DePue evades capture
By the time the authorities had been notified, DePue had vanished. The case went cold until the next year when it was shown on NBC's Unsolved Mysteries. DePue was hiding out in Texas when the show came on TV, causing him to flee the woman he was staying with while in Dallas, Texas.
What ensued later was a dramatic police chase that began in Louisiana and ended in Mississippi. Police exchanged fire with DePue on the highway as he ran roadblocks and continuously tried to ram officer's vehicles off the road.
DePue was 47-years-old when he shot himself in the head, and slumped over the steering wheel of his van on the highway in Mississippi. He had exchanged fire with officers only moments before.
More from Man With A Van
Follow the links to read about more crimes involving men with vans. Dawnia Dacosta was on her way home from a late-night prayer meeting when her car ran out of gas; instead of helping her, Lucious Boyd raped and murdered her. He then dumped her body in an alleyway behind a warehouse.
Travis Forbes somehow coaxed 19-year-old Kenia Monge into his van late one night after she'd attended a nightclub in downtown Denver. Forbes raped and murdered Monge before keeping her remains in a cooler and then burying her in a field.
Watch Man With A Van at 9/8c on Investigation Discovery.