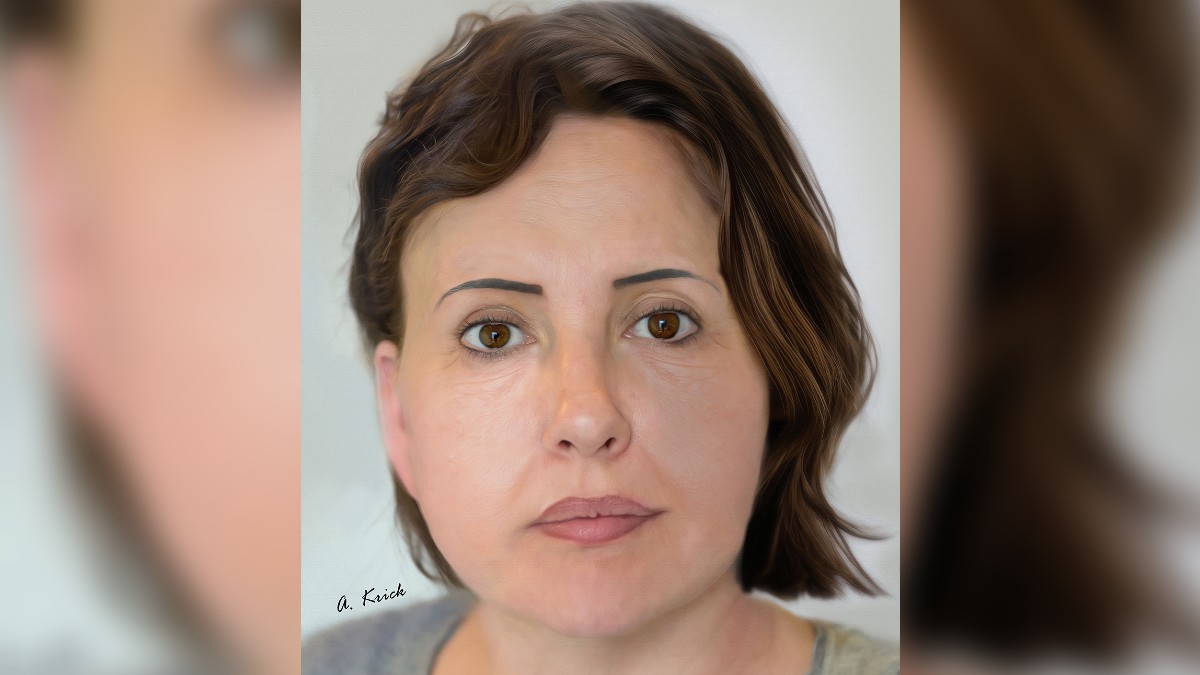 The police in Delray Beach, Florida, have released reconstructed images of the unidentified woman whose remains were found in three suitcases at the end of last week.
They have also released images of the three suitcases and are directly appealing to the public for help.
Detectives investigating the homicide believe the three suitcases were placed in the Intracoastal Waterway between July 17 and July 20.
The cops were called to Palm Trail in Delray Beach on July 21 after a construction worker spotted something strange in the water. The witness saw human remains sticking out of a suitcase floating in the waterway.
The police recovered the suitcase, but within just a few hours, they found another two suitcases with more human remains on Southeast 7th Avenue and Casuarina Road. The area covered is about a mile.
Investigators quickly concluded the remains belonged to one woman. They believe the victim is either Hispanic or white with light brown hair, aged between 35 and 55, and was 5 foot 4 inches tall.
She was wearing a floral tank top from a Brazilian company called Betzabe, with black shorts.
Watch the Latest on our YouTube Channel
Delray police release sketch of body found in suitcase in Florida
The cops had a Palm Springs County forensic imaging unit make up a possible representation of how the woman looked, and they included a full body sketch.
The investigators stressed that the images are not exact representations but only estimates of how she appeared.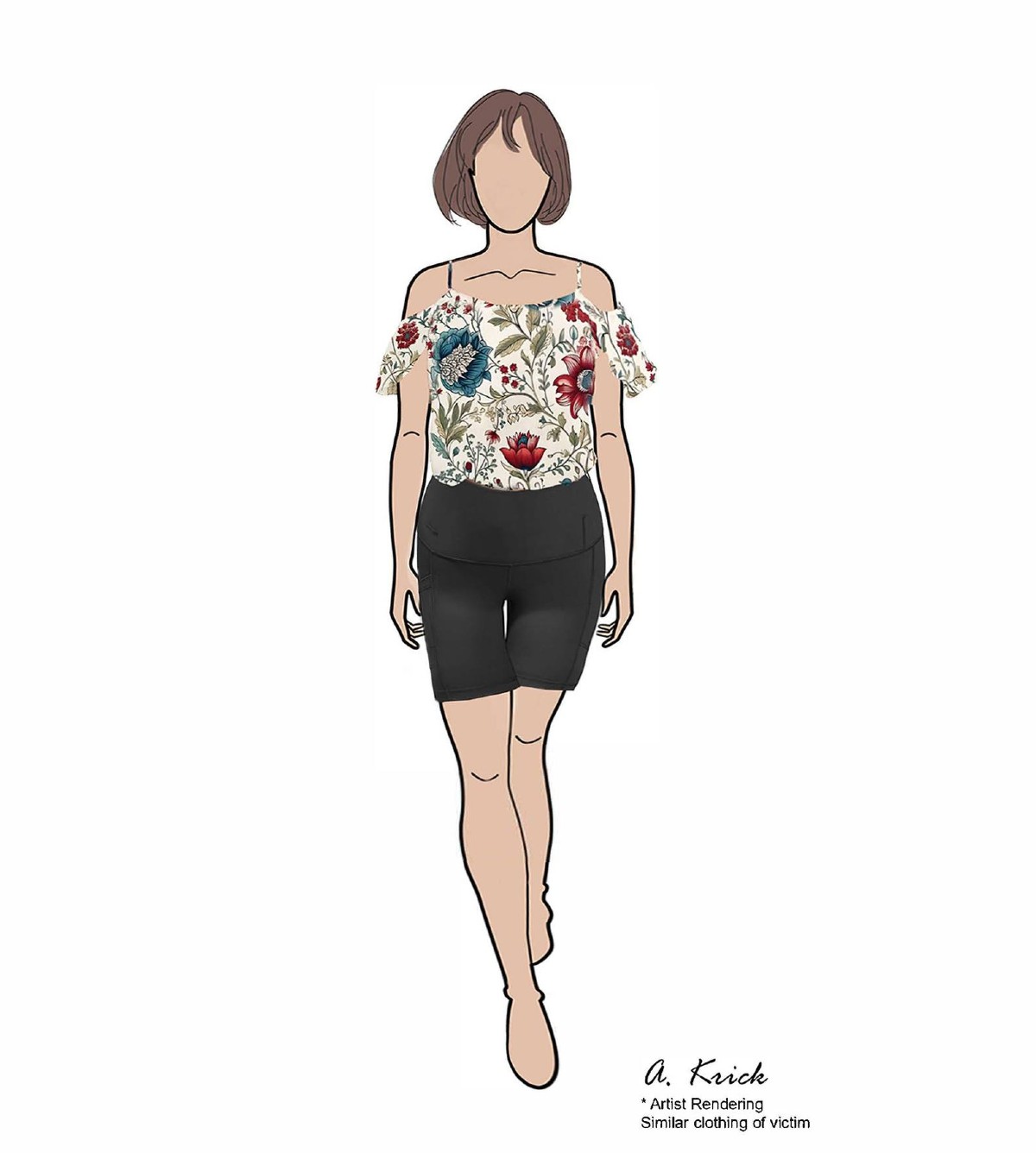 The police say they are examining missing person reports to see if they can identify the victim.
Some of the details of the crime, such as the cause of death, have been withheld by the detectives due to the sensitive nature of the case.
Images of two of the suitcases have also been released. The first is a purple Palm Springs Ricardo Beverly Hills bag, and the second is a green and black polka dot Charlie Sports bag.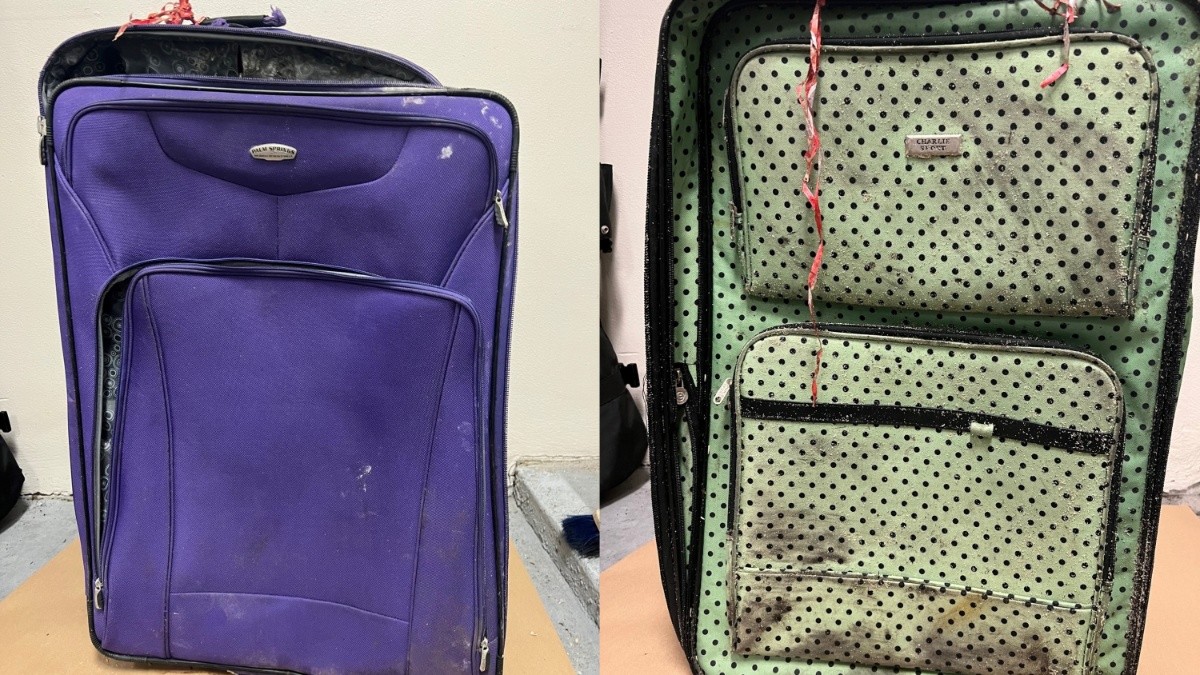 Florida police appeal for help over body in three suitcases
The police are appealing to members of the public who live along the Intracoastal Waterway, especially in the area between Palm Trail and Casuarina Road, to check their video surveillance footage for anything suspicious from July 17 to 20.
Members of the public are asked to come forward if they saw any unusual vehicles or people in the area; anyone carrying luggage would be of particular interest.
Anyone with any info is asked to call Detective Mike Liberta at 561-243-7874.