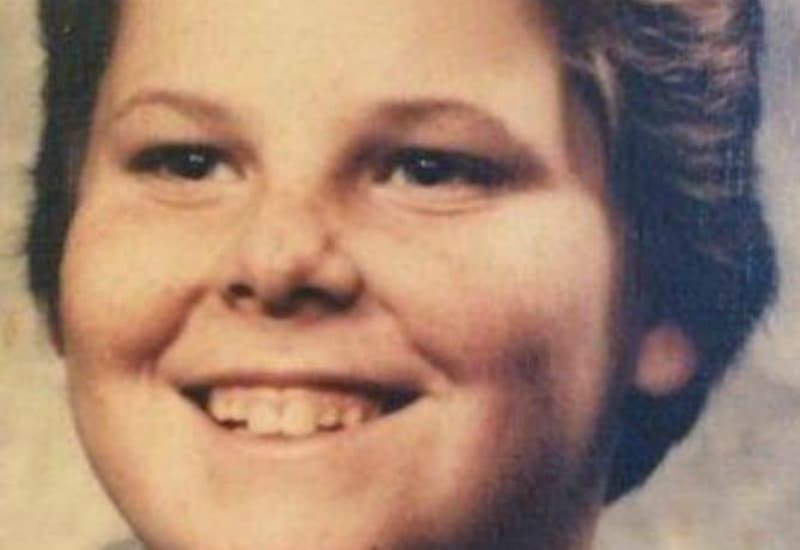 Shaun Ouillette was your typical 14-year-old. According to his mother Jeanne, he loved sports (particularly hockey, fishing, baseball, and basketball) and his sister, and was just a good-natured, adventurous kid.
He became a not-so-typical 14-year-old, however, when he disappeared on November 20, 1986, the day after a snowstorm hit his town of Canton, Massachusetts.
His body was discovered in a wooded area three weeks after his disappearance. He'd been beaten to death with a baseball bat.
A classmate, Rod Matthews, was convicted of the crime. He was also just 14 at the time. During the three-week search for Shaun, Matthews apparently brought friends to view the body twice, and then threatened them with bodily harm if they told anyone.
But in December, one of those friends couldn't stay silent anymore and sent an anonymous letter to the police.
On December 13, 1986, Rod Matthews was arrested and arraigned. In July 1987, he was convicted of second-degree murder as an adult and sentenced to life with the possibility of parole.
Matthews was one of the first juveniles to receive a life sentence in the state of Massachusetts.
Watch the Latest on our YouTube Channel
Shaun and Rod attended the same school, Canton High School. According to two of their classmates, Matthews wanted to know "what it was like to kill someone" and intentionally chose Shaun because he felt that Shaun "didn't have many friends" and "would probably be the least missed."
Shaun and his family had just moved to Canton the year before and, according to his mother, he'd struggled to make friends. So when Rod, who was considered part of the "in crowd," invited Shaun over to his house, Shaun jumped at the chance.
On the day of the murder, Rod invited Shaun to his house and then suggested they go into the woods to build a fort. It was there that Rod struck Shaun in the head with a baseball bat so hard that he crushed Shaun's skull.
Since his conviction, Matthews has been denied parole three times.
Shaun's mother had attended every parole hearing to voice her opposition and will continue to do so. She says she will "never stop being Shaun's voice," even if she's "on life support and hooked up to a tube." She still has nightmares about her son's murder.
The town of Canton, meanwhile, continues to remember and honor Shaun.
Dead of Winter airs on Wednesdays at 11/10c on Investigation Discovery.