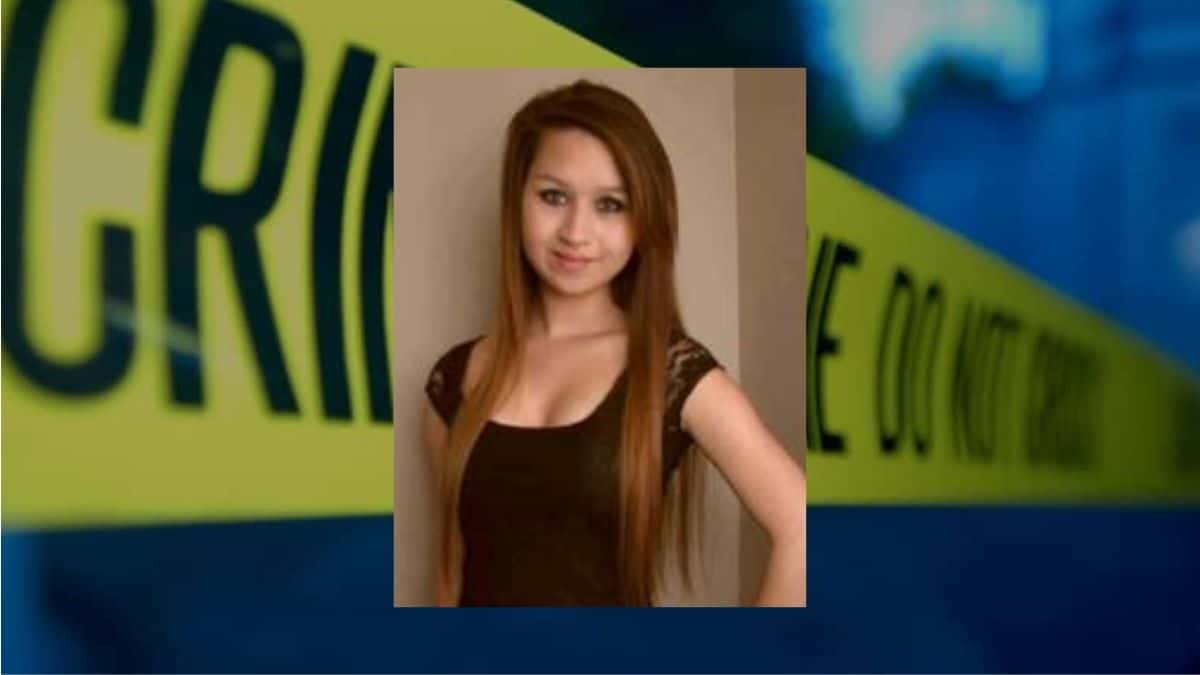 The cyberbullying case of Amanda Todd, allegedly involving a man named Aydin C., that led to her suicide is featured in the latest episode of Web Of Lies on Investigation Discovery.
On September 7, 2012, Todd, of British Columbia, Canada, posted a YouTube video called: My Story: Struggling, Bullying, Suicide, and Self-Harm.
In the video, she silently told her story of how she became a victim of cyberbullying.
Through a set of flashcards with black writing on them, she stated that when she was 12 years old, she met a boy through a webcam chatting site.
He would often tell her she was beautiful, stunning, perfect, and he had even asked her to flash him with her breasts. She was skeptical at first, but a year later, Todd did what he wanted. What she didn't know was that he was pretending to be a young boy and that he had captured an image of her breasts. He later used the photo to blackmail her.
She said he contacted her on Facebook, revealing his true identity, and told her that if she didn't perform sexual acts for him on the webcam, he would post the picture online and send it to her friends, school, and relatives.
In December of that same year, Todd's worst nightmare had come to fruition. A police officer went to her home and informed her and her family that a nude photo of her was circulating the internet.
Watch the Latest on our YouTube Channel
She lost her friends, and her classmates started bullying her. Todd then fell into a deep depression and developed an anxiety and panic disorder.
Todd's family then moved her to a new school, but her anxiety worsened, and she started using alcohol and drugs.
A year later, a new Facebook page was created with the image of her breasts as the profile picture. The person behind the account sent friend requests to students at her new school.
When her friends found out the girl in the photo was her, they stopped talking to her and called her names. That's when she then began cutting herself.
Todd moved to another school. Everything was going well until she started talking to a boy at school who had a girlfriend.
She said the two of them would often text each other back and forth. He told her that he liked her, and one day he invited her to his home as his girlfriend was going to be on vacation.
Todd went to his house, and they ended up having sex. A week later, his girlfriend found out. She fought Todd in front of their school—surrounded by 50 people who filmed the incident.
She was left wounded in a ditch. She said she thought she was a joke in this world and no one deserves to live like that. When she got home, she tried to take her own life by drinking bleach.
Todd was rushed to the hospital, where they pumped her stomach—she survived.
When Todd returned home, she got on Facebook and saw that her classmates were hoping she wouldn't survive her suicide attempt.
Todd moved again to Port Coquitlam with her mother. Six months had gone by and her classmates were still bullying her online, telling her to commit suicide and to try another bleach next time to ensure she doesn't survive.
On October 10, 2012, a little over a month after posting the YouTube video, Amanda Todd committed suicide by hanging at her home in Port Coquitlam. She was 15 years old.
In 2014, Aydin was arrested and charged with extortion, internet luring, criminal harassment, and child pornography in connection with Todd's suicide. He said he's innocent.
In a separate case, Aydin was found guilty of sexually abusing 34 underage girls online. He was sentenced to 10 years and eight months in prison.
Web Of Lies — Webcam Of Lies, airs at 9/8c on Investigation Discovery.