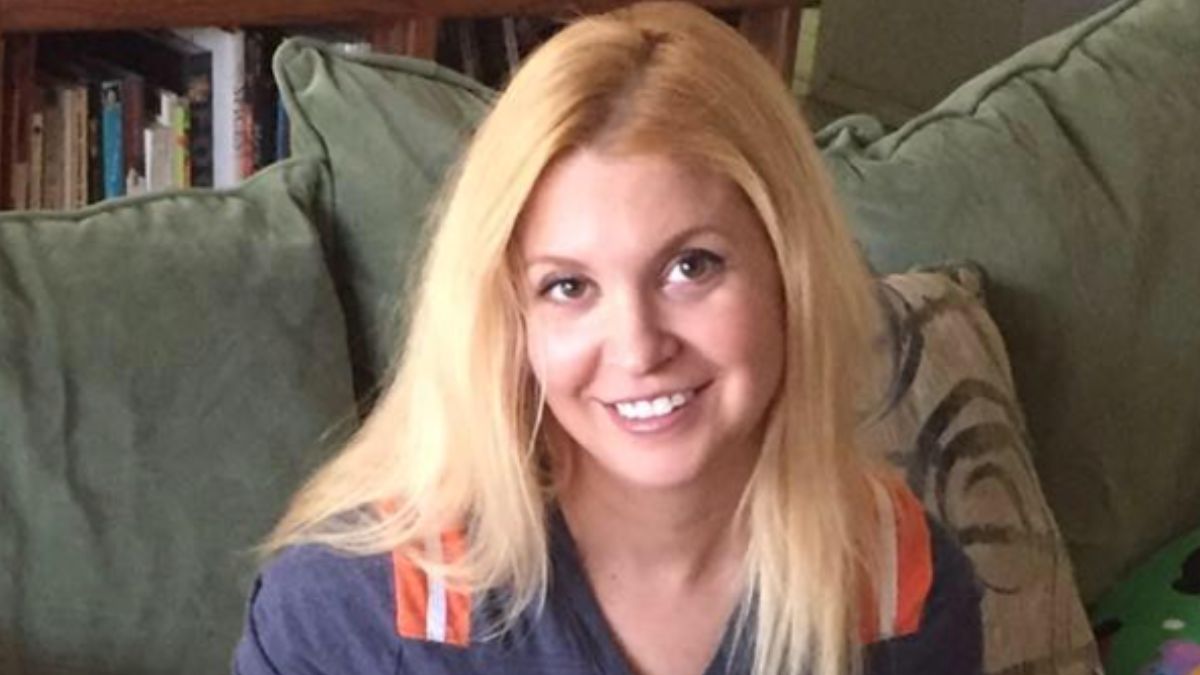 Christina Powell, also known as Chrissy, was 39 years old when she went missing from her home in San Antonio, Texas, and her body was found weeks later inside her vehicle in the parking lot of a shopping mall.
On June 27, 2022, the previously married mother of two began working at a law firm called Sanchez and Wilson. It was about seven miles from her home in the 7700 block of Redhill Place, where she lived with her then 70-year-old mother, Claudia Mobley, and her oldest son.
Her 3-year-old son had been living with his father for the past year.
Powell was hired on as a temporary employee, but on July 1, the firm offered her a full-time position as a paralegal. She was "punctual and hardworking," and she "showed herself to be bright and personable," said managing partner Mark Sanchez.
He went on to say that during Powell's time at the firm, she always showed up prepared and ready to work.
Therefore, when Powell didn't show up for work one day, Sanchez stated that he and several other employees at the firm knew something wasn't quite right about it.
Ring doorbell camera captured Christina Powell's last moments before she disappeared
On the morning of July 5, 2022, Powell called her job. She spoke with attorney Robert Wilson and said she would be late because she had overslept due to the 4th of July weekend.
Watch the Latest on our YouTube Channel
At 10:35 a.m., the Ring doorbell camera captured Powell as she pushed through the screen door and hurriedly walked toward her vehicle.
She was seen wearing dark pants and a long-sleeved shirt and carrying a light-colored purse on her shoulder.
Powell left her cell phone on the bathroom counter, and she didn't take her medication. Her mother said she suffered from anxiety and depression and had a "medical condition that required the doctor's care."
Mobley watched on as Powell drove away, not knowing that it would be the last time she would see her daughter alive.
When Powell didn't make it to work by lunchtime, her colleague, an office manager at the law firm, went to her house to check on her.
Wilson said, "Employees are hard to find right now. And, you know, they're not all perfect or do a wonderful job. And one employee that… stood out to us was Chrissy because she was so low-key and there wasn't any drama."
Chrissy Powell was reported missing when she didn't show up for work
When Powell's colleague arrived at her home, she spoke with her 12-year-old son, who said she wasn't home and had left for work earlier that day.
Her friends said it was uncharacteristic of her not to show up for work and not call ahead of time to let them know that she wouldn't be there.
Powell's mother stated that Powell got into an argument via text with her former boyfriend over the July 4th weekend, but it wasn't too concerning.
Mobley said, "He wanted them to be a family unit again, and he was blaming her for them not being together anymore."
She added that she didn't suspect he was involved in Powell's disappearance. But she did contact him and ask if he knew anything about her whereabouts, and he said no.
The following day, Mobley reported Powell missing, and the San Antonio Police Department's Missing Persons Unit began handling the case.
They did not suspect foul play in Powell's disappearance.
A spokesperson said they had received 20 tips, but "none of them were solid."
Christina Powell: Missing TX mom found in her vehicle
At around 6.45 p.m. on July 11, 2022, a security guard who works through Waco-based Pro Security Group Inc. noticed a black 2020 Nissan Rogue in the parking lot of a shopping mall at Huebner Oaks, close to Saltgrass Steak House.
According to reports, the shopping mall has multiple signs posted that say that if shoppers leave their cars overnight, they will be towed by Bexar Towing.
The company claims that the parking lot is for customers and employees only.
The guard didn't report it and continued with his shift.
It wasn't until July 23, 2022, that another security guard, who had been working on the job for two days, decided to check on the vehicle after seeing it in the parking lot two days prior.
As the guard got closer, they noticed a foul smell. When he looked inside, he saw a decomposing body slumped over in the front passenger seat and immediately notified the police.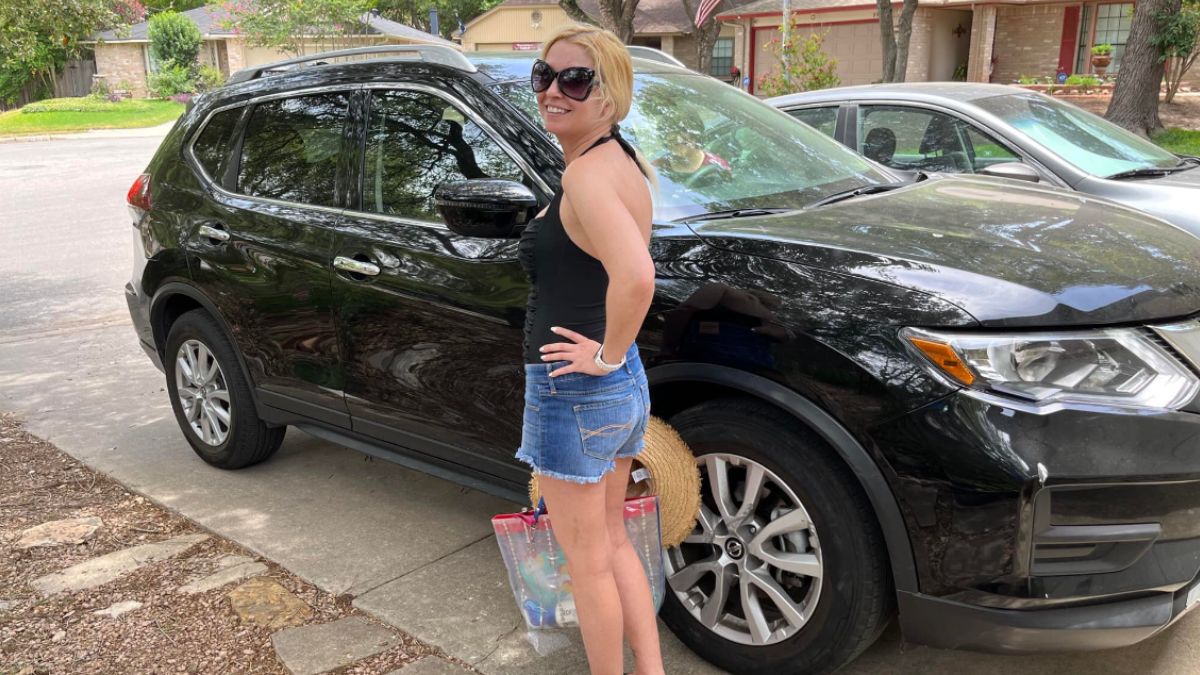 Officers arrived on the scene and identified the body as that of Powell through the make and model of the car and her identification, which was found inside her purse.
After inspecting Powell's body, the police stated that there were no obvious signs of trauma. And she was wearing her Apple smartwatch, which her relatives thought she had left behind.
When family members were notified that Powell's body had been found in a parking lot, they were suspicious as the shopping mall wasn't close to her job.
"The unknown is hard," said Lauren Leal, a close friend of Powell's. "But, I think trying to put all the pieces together is even more frustrating: Was her car there this whole time?"
"If it wasn't, where was it? I just pray that we can find out the details. I hope that any answer that is left unanswered at this moment will be answered. And we will all be at peace."
Christina Powell arrived at shopping mall 30 minutes after leaving home
Law enforcement learned through an investigation that Powell had been inside her vehicle from the moment she went missing to the time her body was found.
A security camera from a jewelry store at the mall showed Powell arriving alone around 11 a.m. After she pulled into the parking lot, she never got out of the SUV.
Mobley said she was angry at how long it took the security guards to locate her daughter's vehicle.
She said, "I don't understand how the car could have been there for two-and-a-half weeks and they didn't even notice it until July 11. It is shocking, it really is. It just makes me quite sick to think about it. It does seem wrong, but I don't know what to do about it."
In an interview, Mobley stated that she believes her daughter was feeling ill that morning. By the time she made it to the shopping mall, she was "overcome by the heat."
She went on to say that she doesn't believe that Powell drove to the parking lot to commit suicide, as she didn't show any signs that she was intending to take her own life.
Medical examiner ruled Christina Powell's death an accident
Powell's body was transported to the Bexar County Medical Examiner's Office for an autopsy, where it was determined that her death was an accident.
The medical examiner confirmed Powell's cause of death was hyperthermia and alcohol-related complications.
Weather records showed that on the morning Powell went missing, temperatures reached a maximum of 100 degrees.
It was still around 100 degrees when her body was found.
Christina Powell update: Investigation into missing mom's death closed
In September 2022, San Antonio police announced that they were closing the investigation into Powell's death after it was ruled accidental.
Mobely is now faced with raising Powell's oldest son on her own.
She said, "I guess I'll have to figure out how to raise a 12-year-old at my age. Right now, he's saying he's fine, but it probably hasn't really sunk in yet."
"I want things to just settle down. We'll never get back to normal, but I want to try."