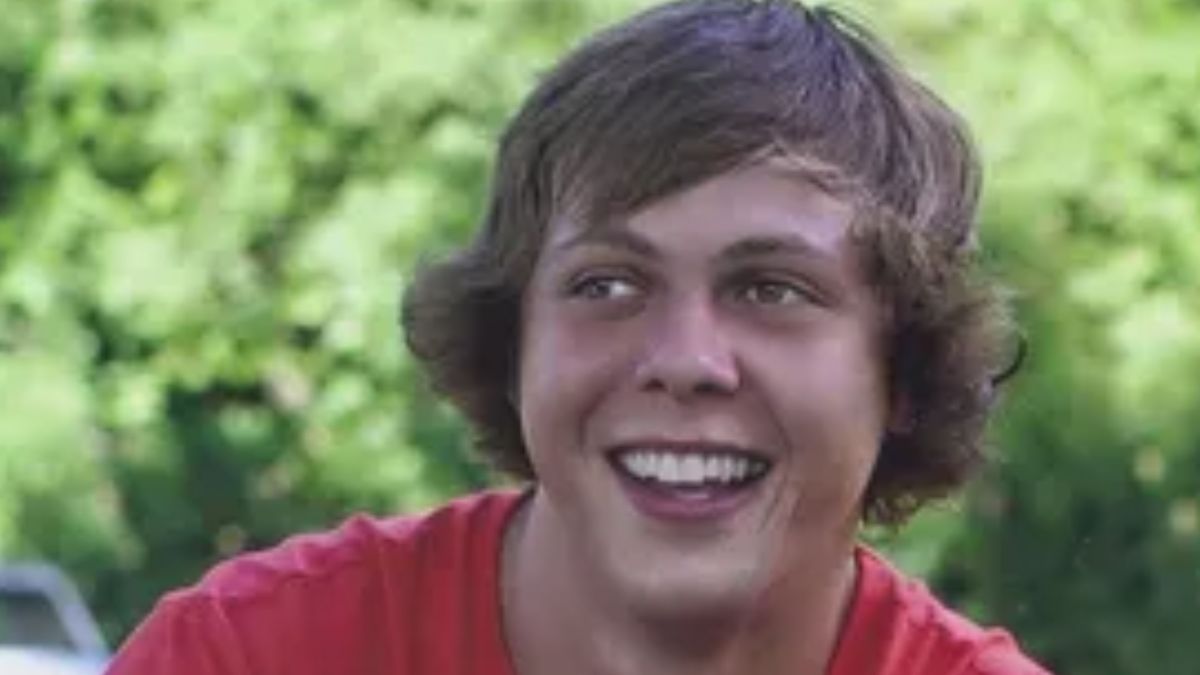 Christian Andreacchio was found dead inside his home in Meridian, Mississippi, and the medical examiner ruled his death a suicide, but relatives are adamant that he was murdered.
On the morning of Feb. 26, 2014, Rae Andreacchio said her 21-year-old son was working on a towboat as first mate on the Mississippi River, where he would spend the next 30 days.
She called him on the phone and asked about getting tickets to see Rihanna in concert. He said he would have to "check the date to see," and then suddenly, he told her he had to go.
Christian said he loved her before he hung up the phone.
Hours later, Rae received the news that her son was found dead in an apartment he shared with Whitley Goodman, whom he had been dating for six months.
Goodman was living in Rae's home, but after she allegedly stabbed a photo of Christian and his ex-girlfriend, she asked her to leave.
Christian, an aspiring towboat captain, was against the idea.
Watch the Latest on our YouTube Channel
He said if "she can't be here, then I can't be here." That's when the couple moved out and got an apartment that Christian was paying for.
Rae wasn't too fond of Goodman, as she thought she was using her son to provide a lifestyle that she might not have been able to afford on her own.
And she certainly wasn't convinced that her son would take his life over a woman.
Christian Andreacchio said he wouldn't kill himself
When Rae learned that Goodman and Christian's friend, Dylan Swearingen, was being questioned at the Meridian Police Department, she asked her brother to go over there.
She wanted to make sure that Goodman didn't have her son's phone because she had previously said she had no idea where it was.
When Rae's brother asked her about it, she initially said no, but shortly after, she turned Christian's phone over to the police.
Rae said she immediately thought it was suspicious of Goodman to lie about the phone.
What was more concerning to Rae was that, after a 45-minute investigation and an autopsy, Christian's death was ruled a suicide.
A week after Christian's funeral, Rae and her husband, Todd, went to the police station in search of answers.
They didn't accept the medical examiner's ruling because they knew the type of person Christian was, and he mentioned several times that he would never commit suicide.
He said, "If anybody ever says I killed myself, you come looking because I wouldn't do that."
Dylan Swearingen's 911 call
Rae and Todd were suspicious of Goodman, including Swearingen, who had made the 911 call around 4:45 p.m. that day, while Goodman was heard crying in the background.
Swearingen told the dispatcher that there had been a suicide. He said, "I think he shot himself."
After he returned from the store, Swearingen said Christian went to the bathroom, but he said he thought he went in there to take a shower.
Rae said she thought Swearingen's 911 call sounded fake.
Crime scene appeared to have been tampered with
When law enforcement arrived at Christian's apartment, they found his body in the upstairs bathroom. He was kneeling over the blood-filled tub with a gunshot wound to the right side of his head.
Meridian Police Chief Benny Dubose said the bathroom was cleaner than he expected. There should have been blood splatter, but there wasn't, and it appeared to have been wiped clean.
Dubose also mentioned that the crime scene photos were "terrible." He said the officers were given cameras, but they opted to take photos with their cell phones.
Lauderdale County District Attorney Kassie Coleman said the investigation "lacked competence and thoroughness."
She added that there were a lot of questions about whether or not Goodman and Swearingen had blood on them, but there was no way to know because they were never photographed.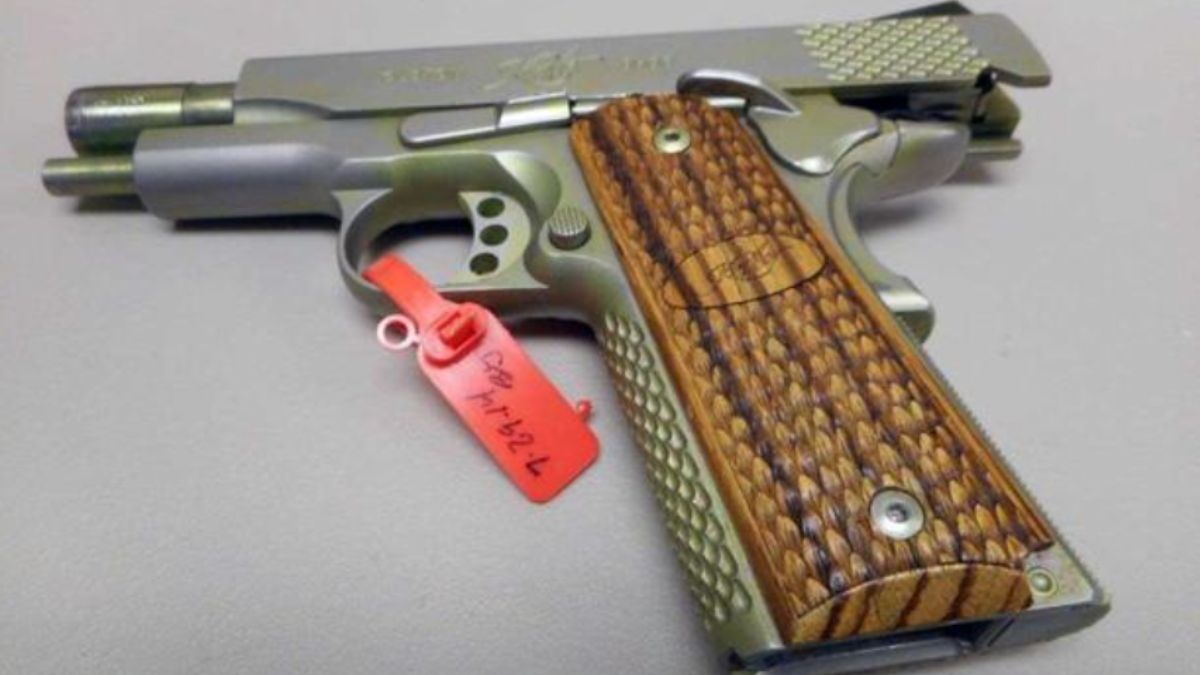 Also, authorities discovered no fingerprints on the .45-caliber handgun when it was tested at the crime lab.
In spite of the evidence that relatives believe is proof that Christian was murdered, his death was still ruled a suicide.
That's when Rae and Todd hired an independent investigative team, and it was then that they determined that Christian had been murdered.
Forensic pathologist Dr. Jonathan Arden said the way Christian was found didn't make any sense, and he believes that his body had been put in that position or location.
He said, "None of this lines up for him to have shot himself in the position where he was found. It's a staged scene."
Arden also noticed that in the crime scene photos, Christian was in an advanced state of rigor mortis, which indicated that he had been dead for several hours before Swearingen called 911.
Inconsistencies in Whitley Goodman and Dylan Swearingen's stories
Swearingen told police officials that he drove to St. Rose, Louisiana, to pick up Christian after he called for a ride at 2 a.m. He said he needed to get home because he had found out Goodman was cheating on him.
He wanted to kick her out of his apartment, but when they arrived, he and Goodman got into an argument. That's when Swearingen said he pulled out a gun and aimed at his head.
Christian allegedly threatened to kill himself, but Swearingen took the gun away from him and hid it.
When investigators asked Goodman if Christian ever had suicidal thoughts, she said, "no, I don't think so."
Police reports showed that Goodman also told emergency responders as well as her friends that she had found Christian's body in the bathtub.
While speaking with detectives, she said it was Swearingen who found his body. She was asleep on the sofa when the shooting happened.
But Dubose wasn't buying her story, as sleeping through a shooting, especially one from a.45 caliber handgun, is unlikely.
He said it would have "been heard two to three apartments over."
Gunshot residue found on Whitley Goodman and Dylan Swearingen's hands
Swearingen and Goodmand said Christian committed suicide in the bathroom, but investigators said their hands had tested positive for gunshot residue.
Goodman told police that the night before, she and her friends went target practicing, and it was then that she was shooting guns.
There have been no public comments about the gunshot residue that was found on Swearingen's hands, but what he did four hours before calling 911 raised suspicions.
Dylan Swearingen was seen on surveillance at Christian's bank
Swearingen was seen on a surveillance camera at a credit union, where Christian had an account.
He told police officials that Christian gave him his debit card to withdraw all of his money because he wanted to give it to him.
But when he got to the bank and didn't have Christian's PIN, he left without any money.
Swearingen said he went back to Christian's apartment, where they watched several movies. When he realized that he had calmed down, Swearingen gave him his gun back.
He left the apartment again to run an errand, and when he returned, he said Christian had shot himself.
Christian Andreacchio's autopsy photos shared
In December 2019, Christian's parents filed a lawsuit against chief administrative officer Richie McAlister.
They accused him of "intentional infliction of emotional distress, negligence, and invasion of privacy," according to the lawsuit.
Rae and Todd claimed that McAlister was so determined to prove that Christian's death was a suicide that he would invite citizens to his office so that they could review the crime scene photos.
McAlister denied the allegations.
Christian Andreacchio's case update
After the medical examiner ruled Christian's death a suicide, the case was closed. But due to its premature investigation, it was reopened and presented to a Lauderdale County grand jury in November 2017.
They concluded that there wasn't enough evidence to indict Goodman and Swearingen, and they, therefore, returned with no-true bill.