Chris Paciello was known as "The King of South Beach" in the 1990s while running a lucrative nightclub empire in Miami.
He was linked romantically with celebrities including J.Lo, Madonna, and Sofia Vargas, and became one of the city's richest men.
But behind him was a dark past fueled by violence – including murder.
This week's episode of true crime series Vanity Fair Confidential, titled The Disco Inferno, profiles his rise and fall — and rise again.
As a young man in New York, Paciello, born Christian Ludwigsen, was an associate of the Cosa Nostra mafia crime syndicate and a member of The Untouchables car-theft ring, which inspired the movie Gone in 60 Seconds.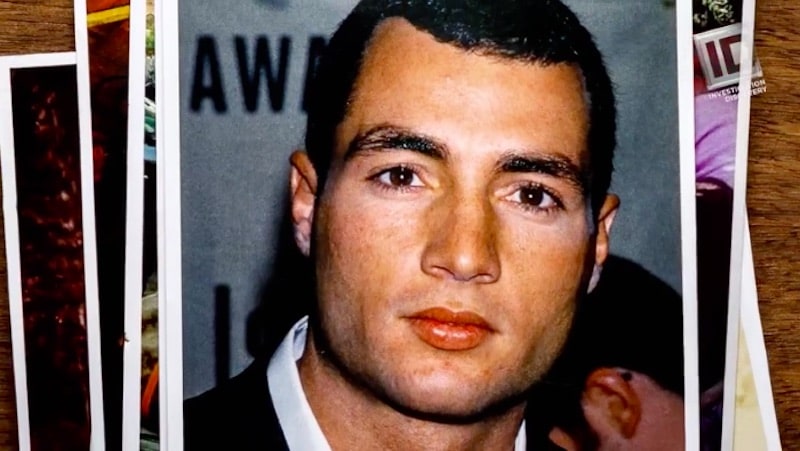 He was involved in heists and other crimes left, right and center, but after he and others landed $1million in a raid on the Westminster Bank in Bensonhurst, Brooklyn, he used the money to move to Miami and open his first legit business, the nightclub Risk, in November 1994.
This was followed soon after by Club Liquid, in which he had Madonna's former lover Ingrid Casares as a partner. He was soon living the high life and socializing in celebrity circles.
Watch the Latest on our YouTube Channel
But in 1999 his criminal past caught up with him when he was charged in New York with murder. It came after a raid-gone-wrong he carried out with others in 1993 when Judith Shemtov, the wife of their robbery target Sami Shemtov, was shot dead when she answered the door at their Staten Island home. Paciello was the getaway driver.
He pleaded guilty to murder in October 2000 and was handed a ten-year prison sentence, eventually serving six before being placed on parole.
Why so lenient? Because unbeknownst to many of his affiliates he had been secretly informing on his mob associates to the FBI, helping take down several members of the Colombo and Bonanno crime families.
According to his lawyer Benjamin Brafman, Paciello helped put away more than 70 leading mobsters thanks to an "unprecedented" level of cooperation.
After serving his time, rather than enter witness protection he moved to LA where he opened a chain of pizzerias called Cristoni's. But after various scuffles he later moved back to Miami and returned to the restaurant and club scene, where he remains today.
Watch our exclusive sneak peek from this week's Vanity Fair Confidential, produced by Truly Original and Condé Nast Entertainment, above — and read the description below:
Chris Paciello is the club king of South Beach, a notorious Casanova adored by celebrities like Madonna and Sofia Vergara, and a millionaire well before his 30th birthday.

A New York tough guy, Paciello builds his Miami nightlife empire in just five short years through ambition, hard work, and bad boy charm. But he is hiding a dark secret – a criminal past fueled by rage and violence.

How long can he keep his monstrous deeds under wraps? What will it take to reveal who Chris Paciello really is?
Vanity Fair Confidential airs Mondays at 8/7c on Investigation Discovery.