Charles Stuart shot his pregnant wife Carol in the head and then wounded himself in attempt to fake a robbery, The 1980s: The Deadliest Decade examines this high profile case.
October 23, 1989, in Boston and Charles Stuart makes a call to 911 to report that he and his pregnant wife had been carjacked and shot.
Stuart survived his shot to the abdomen but Carol later died in hospital from her gunshot wound to the head, with her unborn baby being delivered two months premature and dying several weeks later. Stuart told police their attacker had been a 6 foot tall African-American man.
He explained to detectives that the couple had been driving home after visiting the hospital when a man had forced his way into their car and made them drive to Mission Hill, where he robbed and shot them.
Police began an intensive investigation and eventually arrested Willie Bennett in December, whom Stuart then identified in a lineup. He had a long record but denied any involvement in the shooting.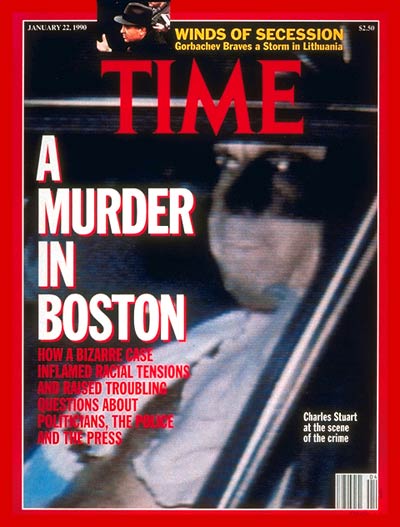 However, the case took a dramatic turn on January 3, 1990, when Stuart's brother Matthew told police that his brother had killed his wife and then shot himself to make it look like a robbery. Matthew confessed he'd arrived to help with what his brother had described as an insurance scam. When he turned up he found them both shot and he helped his brother by taking the gun along with some valuables and dumping them in the river.
The next day Charles Stuart drove his car to the Tobin Bridge and leapt into the Mystic River, where his body was found a day later.
Watch the Latest on our YouTube Channel
Matthew was charged with obstruction of justice and insurance fraud and pled guilty in 1992, serving a five years before being released on parole in 1997. He was later arrested on drugs charges and he was found dead in 2011, seemingly from a drug overdose.
In 2017 Willie Bennett gave a rare interview about his experience of being accused of a murder he did not commit, the case had a lasting impact on the city and highlighted racism in the community and police force.
The 1980s: The Deadliest Decade – The Yuppie Murder airs at 3:00 PM on Investigation Discovery.