This week on People Magazine Investigates, the show looks into the case of a severed head that was found in the Hollywood Hills.
In January 2012 a woman and her mother were walking their dog in the wooded area near the Hollywood sign when they came across a bag. Inside they found a severed head. At first they thought it was a dummy or prop but they soon realised it was real.
Hands and feet belonging to the same individual were found nearby but the rest of the body was nowhere to be seen.
The head belonged to 66-year-old former-Mexicana Airlines clerk and art collector Hervey Medellin. He lived with his boyfriend Gabriel Campo-Martinez and had a fairly quiet life. Police struggled to solve the case.
Suspects included Campos-Martinez's ex-boyfriend William Ladewig, who was very jealous. He'd previously dumped horse manure on their porch and even left food for the dog.
Police also looked at Canadian killer Luka Magnotta who'd cut up a Chinese student he murdered and posted his body parts to Canadian politicians.
They even probed possible connections Medellin might have had with Mexican drug cartels, but none of these led anywhere.
Watch the Latest on our YouTube Channel
Fast forward to March 2014 and a worker operating a digger at the Bronson Caves uncovers a bag of human remains.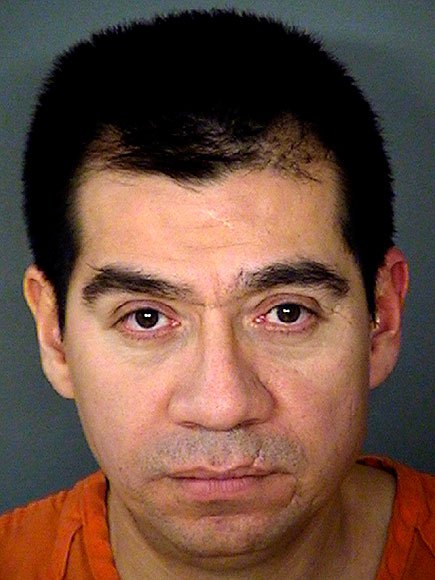 These proved to the be the rest of Medellin's body parts. Soon after, police arrested his partner Gabriel Campos-Martinez.
He later confessed and said he strangled Medellin as he thought that they were drifting apart and that Medellin was about to ask him to move out.
A look at his internet history revealed various searches on how to cut up a human body, drain it of blood and butcher it for consumption. He'd also searched butchers knives and even a sausage machine!
In November 2015, Campos-Martinez was sentenced to 25 years to life.
Watch People Magazine Investigates – Hollywood Horror Story at 5 PM on Investigation Discovery.