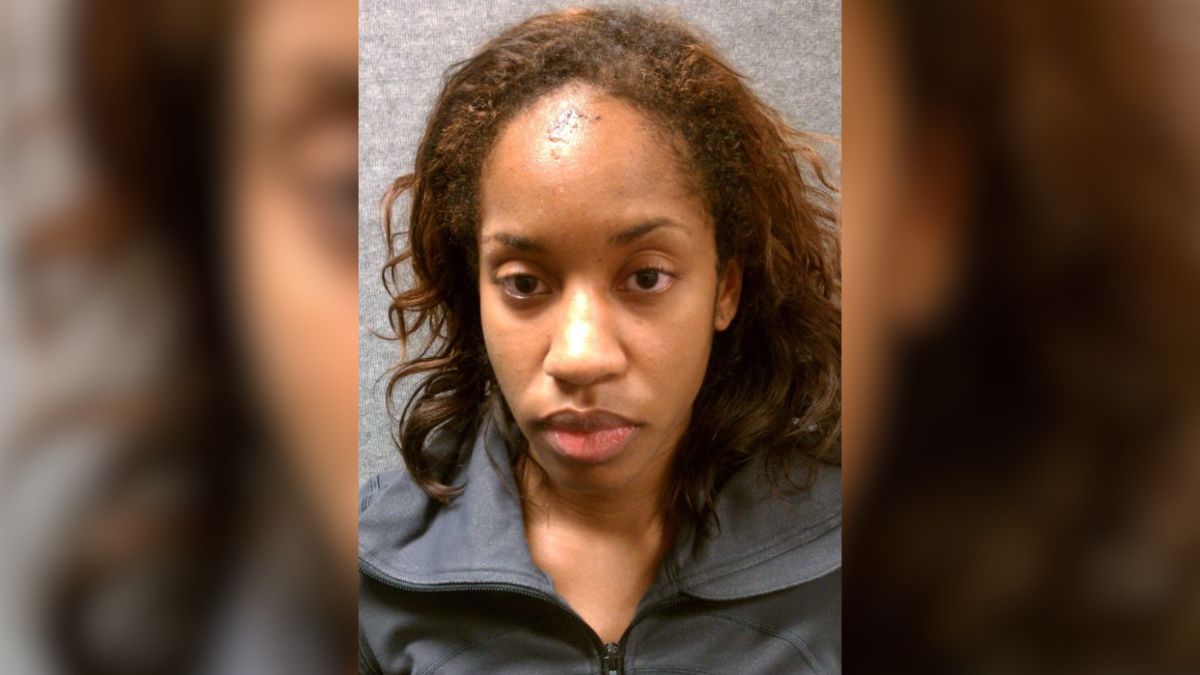 Brittany Norwood was a Lululemon Athletica employee in downtown Bethesda, Maryland, who brutally murdered her coworker, Jayna Murray, then tried to cover up the crime by blaming two masked men.
On the morning of March 12, 2011, Rachel Oertli, a manager at the upscale yoga clothing shop, arrived at the establishment to start her shift.
She noticed the front door was unlocked.
When Oertli went inside, the store was in complete disarray. But when she heard moaning coming from the back of the store, she ran outside.
She asked a man who was standing outside if he could go inside and see what was going on.
He obliged.
As he reached the back area of the store, he found Norwood, who was 27 years old at the time, and Murray, 30, covered in blood.
Watch the Latest on our YouTube Channel
That's when Oertli called 911 and said, "There's two people in the back of my store. One person seems dead, and the other person is breathing."
Brittany Norwood told police two masked men murdered Jayna Murray
When Montgomery County police officials arrived on the scene, it was clear to them that there had been a violent attack. They saw that Murray was laying face down in a small hallway, in a pool of her own blood.
She also had a rope around her neck.
An autopsy revealed that Murray's skull had been crushed and her spinal cord severed during the attack.
According to the medical examiner, Murray had 331 injuries from being beaten, cut, stabbed, and choked. She also had 107 defensive wounds.
Detectives found Norwood alive in the bathroom with her hands and feet bound, and she was covered in superficial cuts.
While at the hospital, Norwood told detectives that the previous night, two masked men, who were wearing gloves, had entered the store.
They then beat her and Murray before sexually assaulting them. She added that while she was being beaten, they were using racial slurs.
Then they tied her up and killed Murray, she said.
Detective Dimitry Ruvin wasn't buying her story. He said, "The amount of trauma that Jayna suffered wasn't normal."
"It's just this little voice in the back of my head. Something's just not right. The way Brittany's describing these two guys—they're racist, they're rapists, they're robbers, they're murderers—it's like the worst human being that you could possibly describe, right?"
He also thought it was bizarre that the killers used nearly every tool in the store to beat them and murder Murray instead of bringing their own weapons.
Ruvin said her story sounded "just too crazy to be true."
They also concluded that her wounds were self-inflicted and that there was no indication that Norwood and Murray were raped.
Maryland police found inconsistencies in Brittany Norwood's story
On March 16, detectives interviewed Norwood for the second time. It was during that time that they asked her about Murray's car, which they found the previous day in a parking lot about three blocks from where they worked.
They found blood inside the vehicle in multiple locations.
Norwood assured detectives that she knew what Murray's vehicle looked like, but she had never been inside of it.
Two days later, Norwood was interviewed a third time at the police station. She told detectives that she was, in fact, inside Murray's vehicle, and it was only because her attackers forced her to move her vehicle while she remained inside the store.
Norwood said while she was moving the car, she saw a police officer and several other people outside, but she didn't notify anyone about what was happening in the store.
She claimed the men threatened to kill her if she failed to return to the store in 10 minutes.
When detectives confronted her about the inconsistencies in her story, she could not provide an explanation.
Brittany Norwood was arrested for Jayna Murray's murder
Detectives analyzed the crime scene and were only able to find two sets of footprints that belonged to Murray and Norwood.
They also spoke with two employees at an Apple store near Lululemon who said they heard two women arguing on the night Murray was killed.
One of the women could be heard saying, "Oh God, please help me."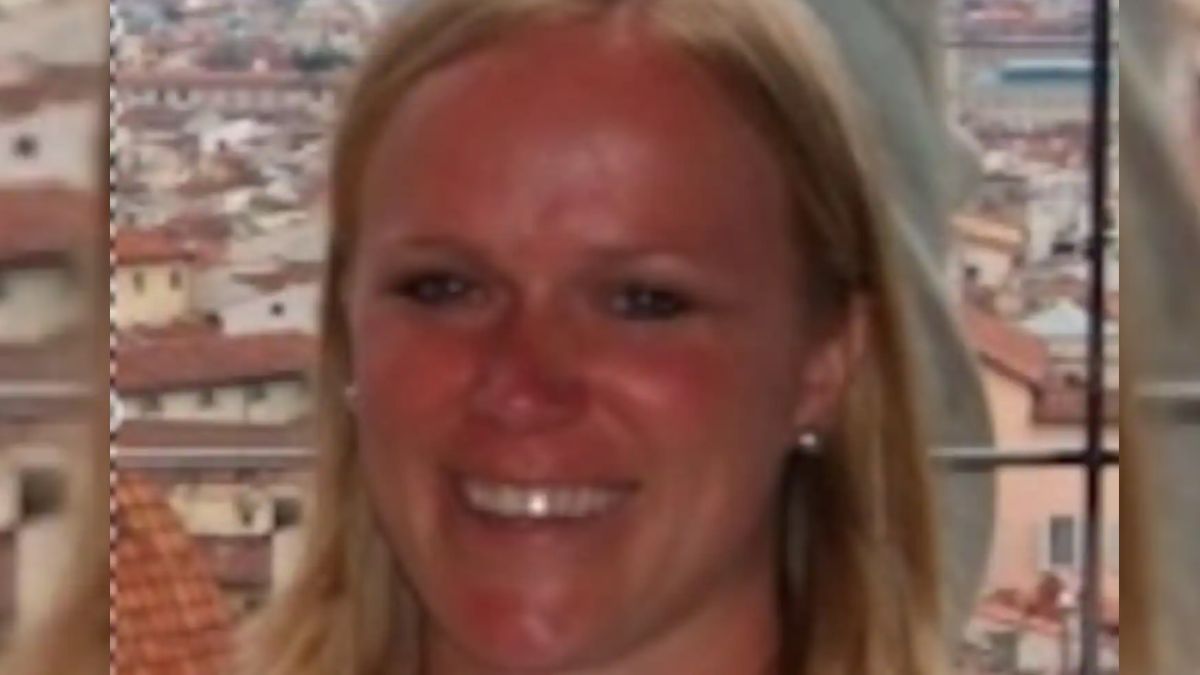 Montgomery County Police Chief Thomas Manger said, "As we began analyzing the physical evidence and looked at the medical reports, it was not supporting what Ms. Norwood had told us."
They then determined that she wasn't the victim; she was the murderer.
Norwood was arrested and charged with first-degree murder. She was booked into the county jail, where she was held without bond.
Detectives learned what led up to the Jayna Murray's murder
Detectives learned through an investigation that around 9 p.m. on March 11, Norwood and Murray closed the store.
About 45 minutes later, they set the alarm and left Lululemon. It wasn't long before Norwood called Murray and said she had left her wallet in the store.
They both returned to the store at 10:05 p.m., and it was then that Norwood murdered Murray with a half-dozen tools that were found throughout the store.
The murder weapons included a hammer, a wrench, and a metal peg that the store used to hold the mannequins.
Investigators said they believe the attack lasted no more than 20 minutes, and Murray was alive for most of the attack.
The two women reportedly got into an argument after Murray confronted Norwood about a pair of leggings she had stolen from the store.
Then, investigators stated that Norwood staged the crime scene to make it appear as if they were attacked by two men.
She put on a size 14 shoe from the store and put blood on the bottom of it so that she could leave shoe prints throughout the store.
Norwood's defense team didn't agree that she should be charged with first-degree murder because she didn't plan to kill Murray. They stated that during the argument, she "lost it."
Attorney Douglas Wood said, "There was no premeditation. Brittany lost it. She lost control. Brittany grabbed stuff within reach, which unfortunately and stupidly caused the death of Jayna Murray, but that is not first-degree murder."
Wood tried to convince the jury that she should be convicted of second-degree murder, but ultimately, they found her guilty of first-degree murder.
Where is Brittany Norwood now?
In January 2012, Norwood was sentenced to life in prison. She cried as she apologized to the victim's family in court and said she knew that there wasn't anything she could do to relieve them of their pain.
"I hope for the Murray family, someday you'll be able to find forgiveness in your heart," Norwood added. "I am truly sorry."
Her brother testified that, despite what she had done, she wasn't a bad person, but the judge stated that she was "cold-blooded and calculated."
Murray's father referred to her as "one of the most fearless people I've ever known in my life, and that's as objective as a father can get. I really admired her for everything she did and everything she represented."
He went on to say that there isn't a day that goes by that he doesn't think of Murray—she was one of his best friends.
After her murder, Murray's family launched the Jayna Troxel Murray Foundation to remember her life.
Norwood is now serving her sentence at the Maryland Correctional Institution for Women in Jessup, Maryland.