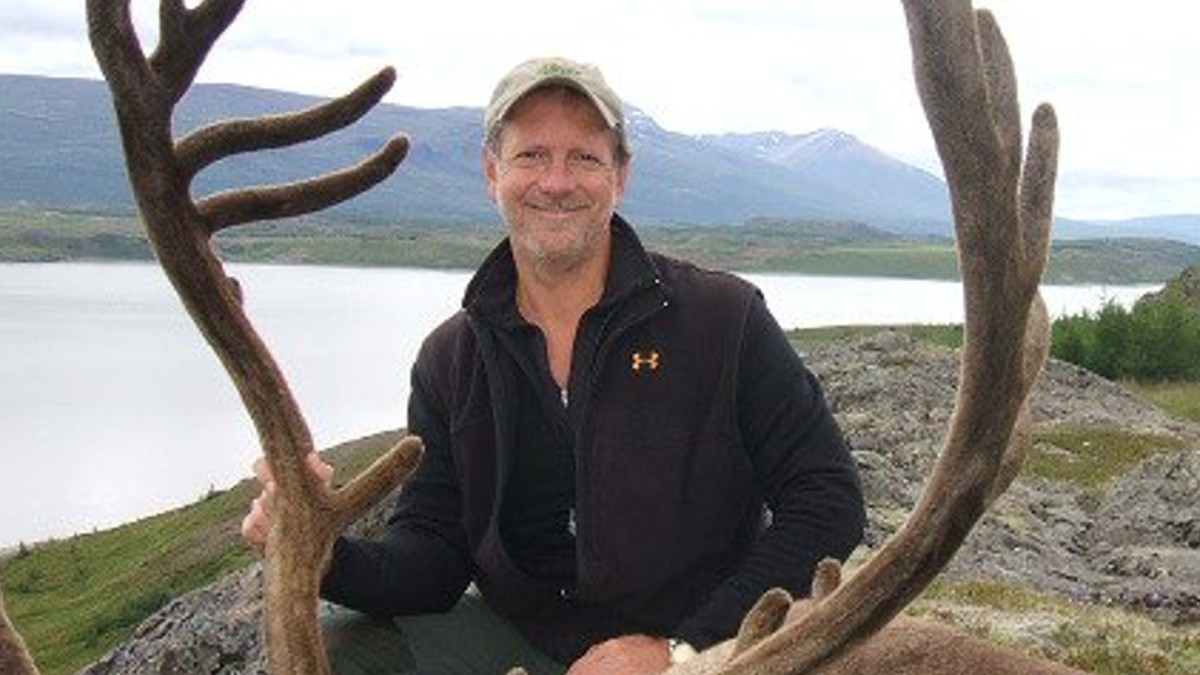 Lawrence "Larry" Rudolph has been sentenced to life in prison for murdering his wife, Bianca Rudolph, while on safari in Zambia. He has also been ordered to pay millions in restitution.
Last summer, a jury in a federal court convicted Rudolph of foreign murder and a mail fraud scheme conducted in Colorado and other states.
On October 11, 2016, Bianca died from a 12-gauge shotgun blast to the heart. The couple had been married for 34 years, and this had been the last day of their vacation.
The firearm was later found in a soft case leading Rudolph to tell the investigators his wife had died when she accidentally shot herself while packing. He claimed he'd been in the bathroom when he heard a gunshot and ran in to find Bianca lying in a pool of blood.
However, the prosecution argued that ballistics evidence proved the gun had been fired at Bianca from between 2 and 3.5 feet, meaning she could not have shot herself.
The murder occurred at the Kafue National Park in Zambia in southern Africa. The crime scene was roughly 80 miles from the nearest police station, and Rudolph was accused of bullying local officials and rushing a cremation.
Bianca's family and friends were alarmed by the manner of her death, and some argued that as a devout Catholic, Bianca would never have agreed to a cremation. Their persistence in finding justice for Bianca eventually helped lead to Rudolph's sentencing.
Watch the Latest on our YouTube Channel
Larry Rudolph: Dentist killed Bianca Rudolph for life insurance
The FBI concluded that the Pittsburgh-based dentist had been having a long-term affair with girlfriend, Lori Milliron, and murdered his wife so he could pocket her life insurance money. On his return to the US, Rudolph lodged fraudulent claims on nine separate life insurance policies worth nearly $5 million.
On Monday, the killer was ordered to return that money plus a fine of $2 million and a $200 special assessment. He has also been asked to return any assets that may have been attained through this crime, including homes in Arizona and Pennsylvania and two luxury cars, an Aston Martin and a Bentley.
Rudolph was also sentenced to life in prison for the murder and will serve a concurrent sentence of 20 years for defrauding the insurance companies.
U.S. Attorney Cole Finegan praised the efforts of investigators and attorneys for "a dedicated effort by public servants committed to the cause of justice" and said, "This result shows that no matter how much money, prestige, or power you have, you will be held accountable for your crimes."
FBI Special Agent in Charge Mark Michalek said, "[Rudolph] thought he could murder his wife overseas and get away with it. He was wrong and will now be held accountable for his actions thanks to the relentless pursuit of justice by the dedicated men and women of the FBI, DOJ, and the family of Bianca Rudolph, who never lost faith in the judicial system."
Rudolph's girlfriend, Lori Milliron, was previously sentenced to 17 years in a federal jail for her role as an accessory to the murder and obstructing justice.
Julian Rudolph, Larry Rudolph's son reportedly claims restitution
Rudolph's two adult children, AnaBianca and Julian Rudolph, have asked for some of their father's restitution payments to go to them.
They allegedly believe they are also victims of their father's crimes and are in danger of losing out on their mother's inheritance, as the money was ordered to go to the insurance companies. A court filing claims they, too, "have suffered considerable financial harm."
AnaBinaca Rudolph testified against Milliron at her sentencing.