Detectives become detectives for many reasons, but mainly they all share the same sniffing out the B.S. DNA needed for a job that has them front and center daily with lying liars whose pants should really be on fire.
Which brings us to tonight's clip for ATL Homicide as Detectives David Quinn and Vince Velazquez are interviewing one particular liar, BooBoo, whose porky pies (lies) are being sniffed out especially by Det. Vince Velazquez who says she is giving them the "proverbial red herring" of untruthful responses to their pointed questions regarding the murder investigation of Willie Bell.
BooBoo, aka Lacy Holmes, is the only suspect and she lives two blocks away from the crime scene.
The clip shows the detectives known on her door. Lacy, aka BooBoo, is expecting them.
Quinn says:" I can't wait to hear these lies…she's trying to get her name out of this mess."
Read our exclusive interview with Detectives Velazquez and Quinn from ATL Homicide here!
Velazquez says: "BooBoo knew why we were there. She's not somebody that's stupid. She knew we were investigating the murder of the guy in the van."
Watch the Latest on our YouTube Channel
Now, the detectives say she knew the guy and should have been at the crime scene but she was noticeably absent, which has the two men doubting her stories.
BooBoo says that the guy was likely homeless. But other witnesses told Quinn and Velazquez that she was seen with him the night before nd that they were fighting.
A jacket is shown to BooBoo. "You recognize this?" says Quinn, holding up a coat.
"Oh yeah, says BooBoo nervously. "It's Brown Eyes jacket…" then dead silence.
Velazquez smells lies. Confirming the feeling is mutual, Quinn says: "I need a full name for Brown Eyes…"
"Henrietta," says BooBoo. More silence.
"I think this is just B.S." says Velazquez in an off-camera interview as the two recall the crime investigation.
The two detectives think there is no Henrietta and vow to get to the bottom of Willie Bell's homicide in Atlanta.
TV One's True Crime Mondays ATL Homicide is now a top rated series where Quinn and Velazquez recount their personal experiences solving these cases, along with astonishing dramatic recreations that put us in squarely the middle of the investigation.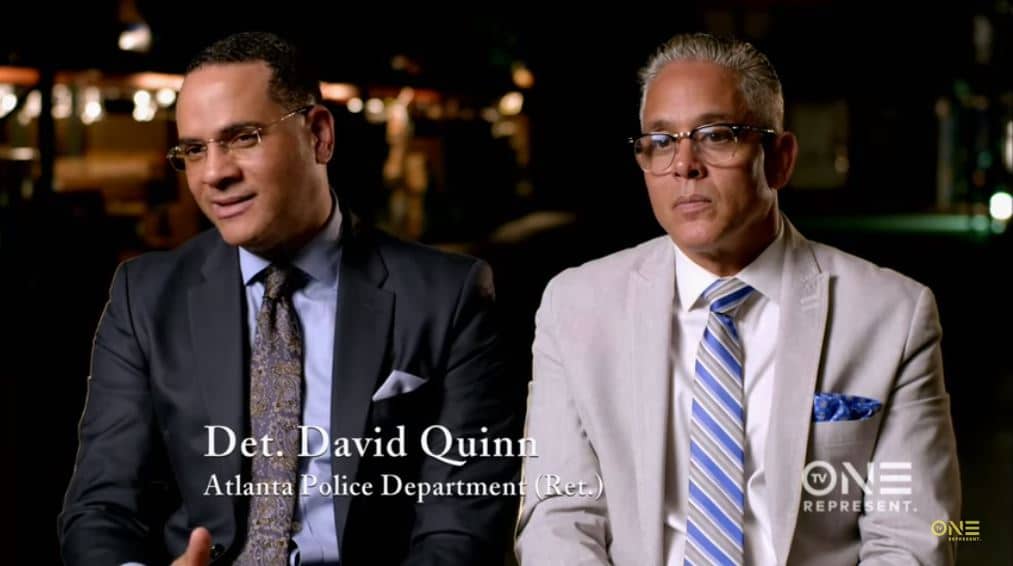 Cold cases, who-done-its mysteries to high-profile murders kept their collective ears to the ground and will reveal their methodology of how they embedded themselves in neighborhoods that are less than enthusiastic about police presence.
ATL Homicide premieres Monday, July 9 at 10 p.m. ET/9C on TV One