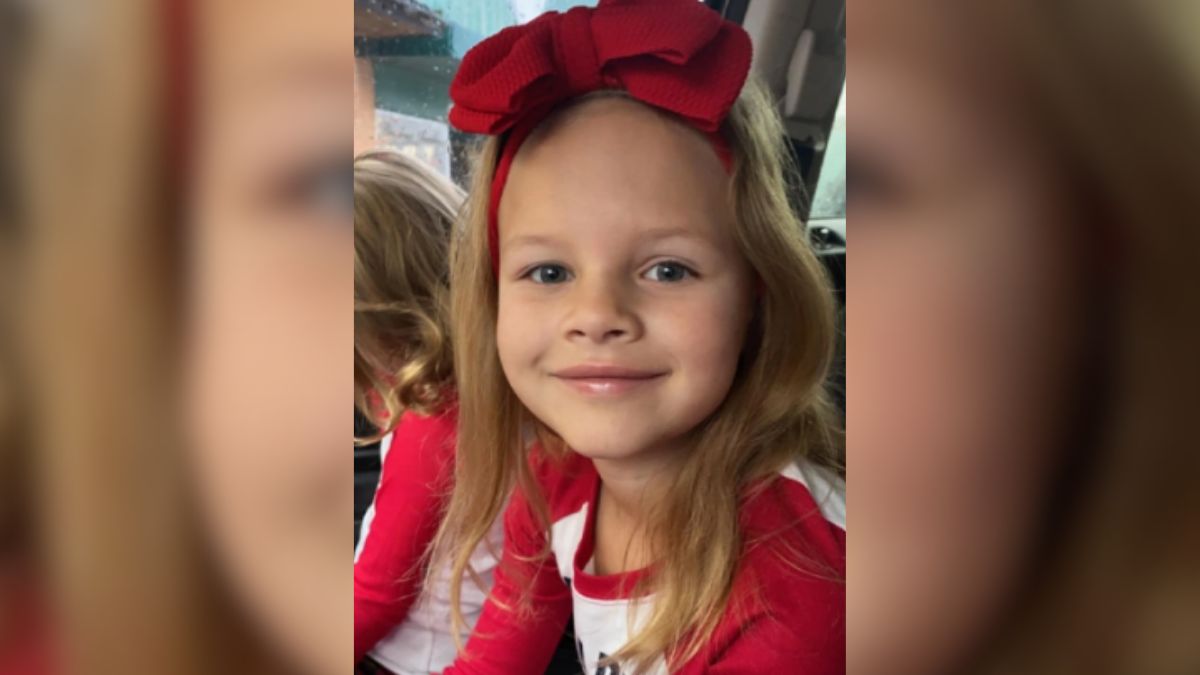 Athena Strand was seven years old when she was allegedly murdered by a contracted FedEx delivery driver, Tanner Horner, after he kidnapped her from outside her home in Wise County, Texas.
At around 4:15 p.m. on Nov. 30, 2022, Athena got off the school bus and entered her home. She reportedly lived in the 200 block of County Road 3573 in Paradise with her father and stepmother.
Shortly thereafter, the first grader and her stepmother had a disagreement, and she stormed off to her bedroom.
Her stepmother wasn't too concerned with her leaving, as it was reported that it was something that she would often do. She thought that she would come out of her room sooner or later.
But she didn't.
After cooking dinner, Athena's stepmother went to her bedroom and realized she wasn't there. That's when she, along with Athena's family, went in search of her for about an hour.
They were unable to locate her.
Watch the Latest on our YouTube Channel
Athena Strand was reported missing from her Texas home
At 6:40 p.m. that same day, Athena's stepmother contacted the Wise County Sheriff's Office and reported her missing, which led to a two-day search by hundreds of police officers.
The FBI, Texas DPS, U.S. Marshals, and Texas Rangers assisted as well.
An Amber Alert was sent out, and it described Athena as an endangered missing child. It also mentioned that she was last seen wearing a gray or black long-sleeve shirt, blue jeans with flowers on the front of each pocket, and brown boots.
The department announced that they did not want volunteers to help with searching for Athena. There were already more than 300 first responders from across the state that were assisting with the search.
They went on to say that if anyone wanted to help find Athena, the best way would be to share her story on social media, which is what Athena's biological mother, Maitlyn Gandy, did.
In a social media post, she wrote, "Please help me find my daughter, Athena Presley Monroe Strand."
"Please remember that Athena is a very real, very loved little girl, and her momma misses her very, very much, and momma's number one wish is to bring her home," Gandy added.
Authorities found the body of missing TX girl, Athena Strand
On Dec. 2, 2022, authorities announced that they had found Athena dead. Her body was located along the Trinity River off of CR 4668, about seven miles from her home.
The Dallas County Medical Examiner ruled Athena's death a homicide.
An autopsy revealed that she had "blunt-force injuries to her head and neck and evidence of smothering and strangulation."
Gandy said, "I was supposed to bring Athena back home to Oklahoma after Christmas break. Now instead, Athena will be cremated, and she will come home in an urn."
"Because I'm not even… I'm not anywhere close to being ready to let my baby go," she added.
A candlelight vigil for Athena, who said she wanted to be a Viking princess when she grew up, was held at the First Baptist Church of Cottondale.
Relatives described her as the kind of child who was kind, intelligent, and happy.
Tip led to FedEx driver Tanner Horner's arrests
Authorities received a tip that a FedEx driver was delivering packages in Athena's neighborhood around the time she went missing.
They contacted FedEx, which then identified Horner as the person who was making deliveries that day. He was contracted through Big TopSpin.
When detectives questioned Horner, he admitted to kidnapping and murdering Athena.
Horner, who described himself as an "aspie" and "metalhead" on Facebook, was charged by the grand jury with capital murder and aggravated kidnapping.
He was 31 years old at the time, and he was living in Fort Worth.
Officers arrested Horner without incident, and he was booked into the Wise County Jail.
He was held on a $1.5 million bond.
Wise County Sheriff Lane Akin stated that he and the District Attorney's Office were already discussing plans to pursue the death penalty.
FedEx released the following statement: "Words cannot describe our shock and sorrow at the reports surrounding this tragic event. First and foremost.
"Our thoughts are with the family during this most difficult time, and we continue to cooperate fully with the investigating authorities," FedEx added.
Police officials determined that Horner did not know Athena or her family. According to his social media account, he worked as an Uber driver, he was a musician, and was a graduate of Azle High School.
Uber stated that before Horner's arrest, he hadn't driven for the company for months and that they have since banned him from the platform.
Tanner Lynn Horner confessed to murdering Athena Strand, police said
In a Facebook post, Gandy wrote that Athena was taken by "a sick, cruel monster for absolutely no reason. I cannot describe the pain and absolute anger I feel. Missing her doesn't cover how I feel."
"I want the world to know my baby, my first baby, my first true love, and the reason I breathe."
During an interrogation, Horner told detectives that on Nov. 30, 2002, he delivered a package to Athena's home that contained "You Can Be Anything" Barbies.
It was supposed to be a Christmas present for Athena.
Her mother said, "Athena was robbed of the opportunity to grow up to be anything she wanted. And this present, ordered out of innocence and love, is one she will never receive."
After delivering the package, Horner got in his work vehicle and began backing out of the driveway. That's when he said he accidentally hit Athena.
She wasn't seriously injured, but Horner said he brought her to the van and began talking to her. It was during that time that Athena told Horner her name.
Their interaction was captured on a surveillance camera from inside the van.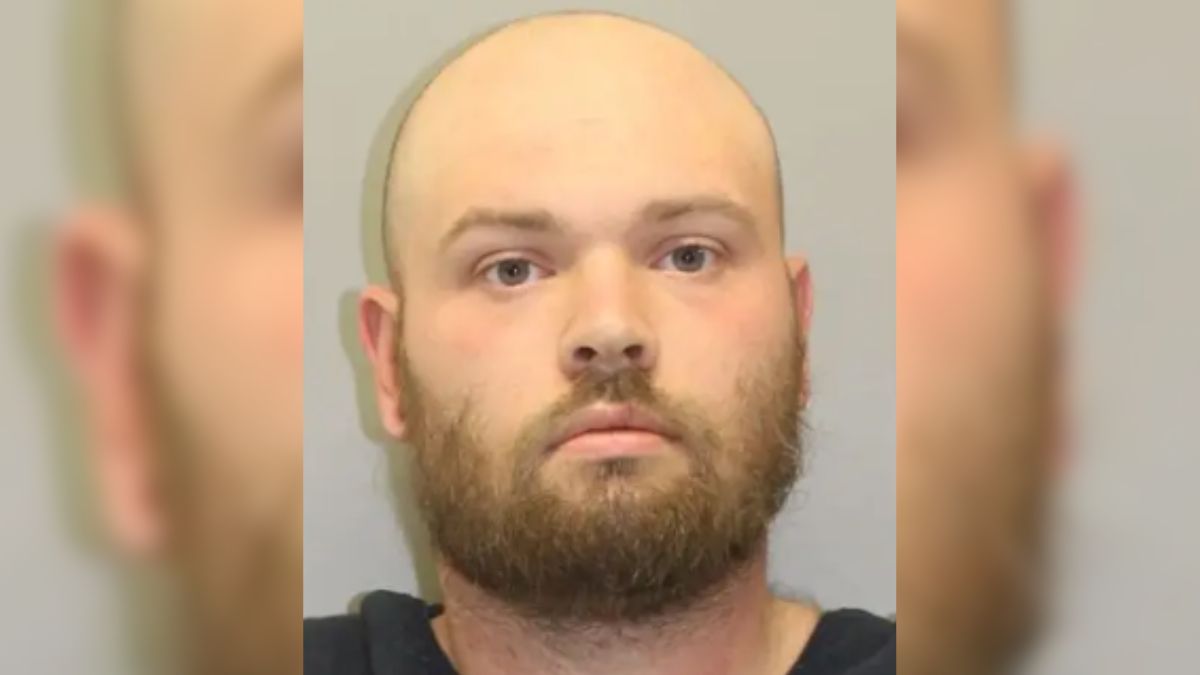 When Athena told him that she was going to tell her father what he had done to her, he decided to kill her. He initially tried to break her neck, but he was unsuccessful.
Horner then reportedly used his hands to strangle Athena to death, then discarded her body.
Athena was killed within an hour of being kidnapped, authorities said.
Horner gave the detectives two false locations before directing them to Athena's body.
The sheriff called the incident a "crime of opportunity."
Tanner Horner update: Suspect in Athena Stand's murder entered a plea
In 2022, Athena's father filed a $1 million lawsuit against Horner, FedEx, and Big TopSpin. He is hoping that with this lawsuit, the companies will make changes in their hiring process and the way they train and supervise their employees and contractors.
Gandy later joined in on the lawsuit.
In March 2023, Tanner, who at the time did not have a criminal record, pleaded not guilty to the charges despite his previous confession.
Gandy attended the arraignment, which was held at the Wise County Court Center courtroom. It was the first time she had been in the same space as the person who was charged with killing her daughter.
The courtroom was filled with nearly 20 law enforcement officers from different agencies.
Horner is still behind bars, and he has yet to be tried and convicted of Athena's murder.
He is also facing three counts of sexual assault charges in an unrelated 2013 case that involved a child under the age of 17.