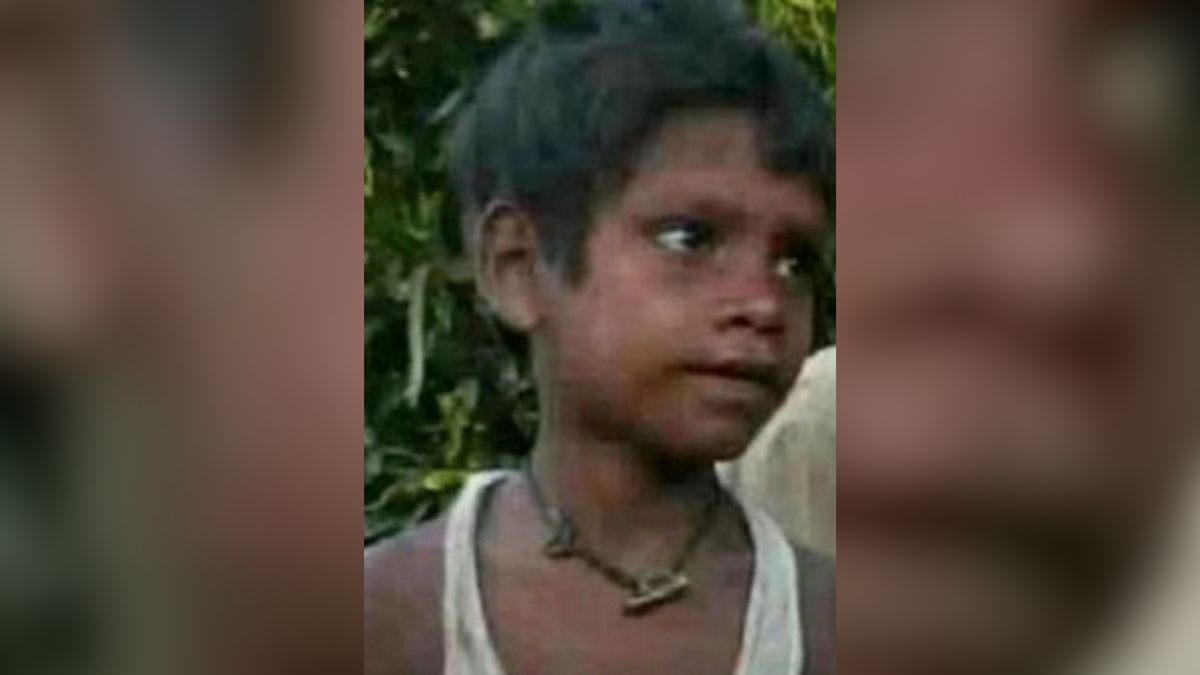 Amarjeet Sada is known as the world's youngest serial killer. He gained international attention when he was convicted of killing three people in India between 2006 and 2007.
Sada was born in 1998 in the village of Musahar, in the Begusarai district of Bihar, and he came from a low-income family who lived in a mud house without running water and electricity.
His father worked as a laborer, while his mother took care of the home and worked odd jobs.
Sada's parents were struggling to provide for their family, and their situation became more complicated when his wife gave birth to their fourth child.
Prior to that, Sada was known as a quiet child who was always alone. He loved to climb trees and explore the local area when he wasn't in school.
Sada and his siblings did not attend school regularly.
By the time Sada was 8 years old, he had taken the lives of three children, including his own cousin and sister.
Watch the Latest on our YouTube Channel
The motive for the killings is unknown.
Some reports stated that Sada's parents' history of alcoholism and violence, which can't be confirmed, combined with mental illness or a personality disorder is what led to psychopathic and sadistic tendencies.
One psychologist referred to Sada as a "sadist who derived pleasure from inflicting injuries."
Another stated that he had "no sense of right or wrong."
Amarjeet Sada's parents covered up his first two murders, reports say
In 2006, when Sada was 7 years old, his aunt began working in the city and wasn't able to look after her six-month-old baby; some reports claim the child was 6 years old.
His aunt temporarily left her child in the care of Sada's parents.
A few days later, Sada's mother needed to grab a few things at their local market. She left his cousin and 8-month-old sister in his care.
Sada's mother returned home. She was left stunned when he reportedly confessed to murdering his cousin.
After slapping and pinching the baby, which authorities believe he found amusing, he or she began to cry. That's when Sada used his hands to strangle the baby to death.
Then he buried the baby's body somewhere in the village.
Instead of reporting the incident to the police, Sada's father physically punished him for what he had done.
Then he and his wife came up with a story to tell his aunt and asked her to forgive Sada. They also asked if she could keep quiet about the murder, and for unknown reasons, she agreed.
One day, while Sada's parents were sleeping in the home, he strangled his sister to death. He then put her body back on her bed and continued playing with his toys.
When his mother entered the room to feed the baby, she noticed she was dead as soon as she picked her up. Before Sada confessed to killing his sister, she already knew he had something to do with her death.
Just like before, Sada's parents did not report the murder. It is unknown if he received punishment for the killing.
Somehow the neighbors found out what Sada had done to his sister, and they, too, decided not to say anything about it to the authorities.
According to Sada's uncle, his family refused to report the murders because they considered it a "family matter."
How the world's youngest serial killer in India was caught
Sada's parents and neighbors refusing to report the murders he was committing allowed him to kill again. But it would be his third kill that landed him in police custody.
In 2007, Chunchun Devi left her six-month-old baby girl named Khushboo at a primary school while she stayed at home doing chores.
Khushboo was said to have been alone while she was sleeping.
When Devi went back to the school to pick up her daughter, she was nowhere to be found. That's when she contacted the local police, and a search party was formed.
Hours later, villagers questioned Sada about the missing child because they knew what he was capable of.
That's when Sada confessed and claimed that after taking Khushboo from the school, he hit her with a brick before strangling her to death.
He also stated that he buried her body in a field nearby.
The villagers immediately notified the police, but they didn't initially believe that a young child could commit such a heinous act.
Sada's parents allowed him to confess to authorities that he committed the murder. Then he led them, along with several other villagers, to the location where he buried Khushboo.
From there, he was taken into police custody and charged with murder.
Amarjeet Sada asked for biscuits during questioning by police
Detectives stated that although Sada admitted to the murder, he didn't talk much. He often smiled and didn't show any remorse for what he had done.
They also noticed that he wasn't afraid of the police, unlike the other boys in the village. The preteen showed no emotion, and he didn't appear to be nervous during the interrogation.
When detectives asked about Khushboo's murder, Sada said, "Give me a packet of biscuits, and I will tell you."
After he was given a packet of biscuits, Sada opened up and gave his account of what happened to the baby.
He said, "She was sleeping in the school. I took her a little away, killed her with a stone, and buried her."
It was during that time that his neighbors came forward and told police that he was also responsible for the deaths of his sister and cousin.
Sada also confessed to those murders.
He never provided the authorities with an explanation as to why he chose to end the lives of those three children, who were all murdered in the same manner.
Begusarai District Superintendent of Police Amit Lodha said, "The boy appears to be a psychiatric case. The police will get him examined by a psychiatrist to know the truth."
Sada underwent an evaluation, and doctors determined that he suffered from "conduct disorder," which is when a child finds it challenging to follow rules and behave in socially acceptable ways.
Due to this disorder, it is believed that children can become violent.
Where is Amarjeet Sada now?
Although Sada was reportedly convicted of murder, he could not receive a jail or death sentence. Under Indian law, children who commit serious crimes are to be placed in a children's home until they reach the age of 18.
During that time, juveniles will receive counseling, several forms of rehabilitation, and community service.
If the offense is less serious, they would receive a warning, and in some cases, they would have to pay compensation to the victim.
It was reported that Sada was taken to a children's home in Bihar, where he was periodically held in confinement and received treatment as well as medication for his disorder.
In 2016, he completed his sentence and was released. He is now living under a different name, and his current whereabouts are unknown.
This is likely due to his age at the time of the murders. His identity and location are kept confidential to protect his privacy and safety.
As of 2023, Sada is currently in his early 20s.