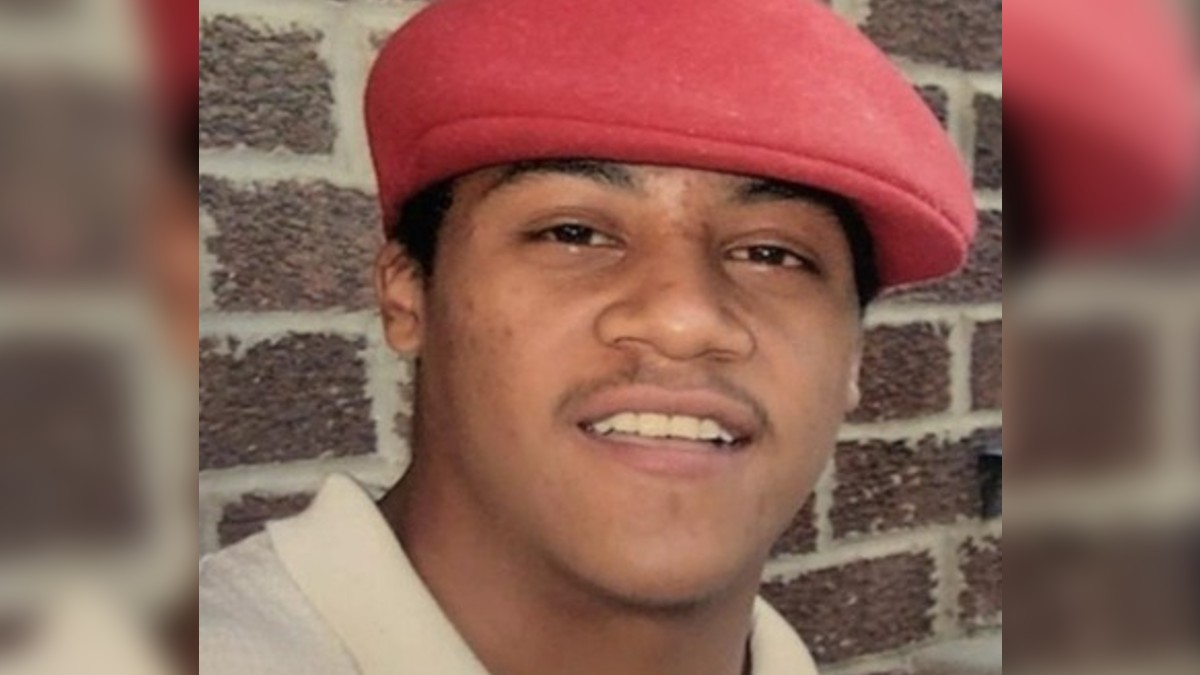 Alonzo Brooks died in mysterious and suspicious circumstances in rural Kansas in 2004 while attending a party in an isolated farmhouse.
His family has long battled to find out what happened to Alonzo on the night he died, and it took an agonizing 15 years for his death to finally be ruled a homicide.
On April 3, 2004, 23-year-old Alonzo traveled about 50 miles with a group of friends from Gardner to the small town of La Cygne in Linn County, Kansas. The guys were attending a party at a farmhouse just outside of the town.
At some point during the night, Alonzo was murdered, and his body ended up in a nearby creek. Unfortunately, everyone subsequently interviewed from the party said they didn't see what happened to him, and no arrests have been made.
There were some reports that the atmosphere at the party was racially charged, and some witnesses claimed that racist abuse was directed toward Alonzo.
Alonzo had a Mexican mother and an African-American father, which has since led investigators to suspect he may have been the victim of a hate crime. The FBI stated that there were 100s of people at the party, but Alonzo was one of only three racial minorities present.
Some have said that Alonzo may have been flirting with a white woman, which caused jealousy, while others said that a group of drunken white men just resented his presence at the party.
Watch the Latest on our YouTube Channel
Alonzo Brooks never came home from party in La Cygne, Kansas
Unfortunately, Alonzo's friends all left at different times, and a breakdown in communication meant Alonzo had no ride home back to Gardner.
The following morning, Alonzo's family and friends became concerned when he didn't make it back home. Family members traveled to Linn County but failed to find any sign of him. He was reported missing to the local Sheriff's Department, and a search party was instigated.
The Sheriff's Department claimed they conducted a thorough search of the area around the farmhouse and along the Middle Creek River. They even enlisted the help of the KBI and the FBI, but there was no sign of Alonzo.
The family were becoming increasingly frustrated with the authorities and the pace of the investigation. Family members even claimed that local law enforcement complained about them phoning too often.
Alonzo Brooks's body was found by own family in one hour
About a month after Alonzo's murder, his family was finally granted permission to conduct their own search on private property near the farmhouse. On May 1, 2004, they found Alonzo's body located in the brush in Middle Creek.
The family had begun searching at the farmhouse and proceeded along the two branches of the creek, and after only one hour, they found Alonzo's body stuck on a couple of branches in the water. The body was only 650 feet away from the party house.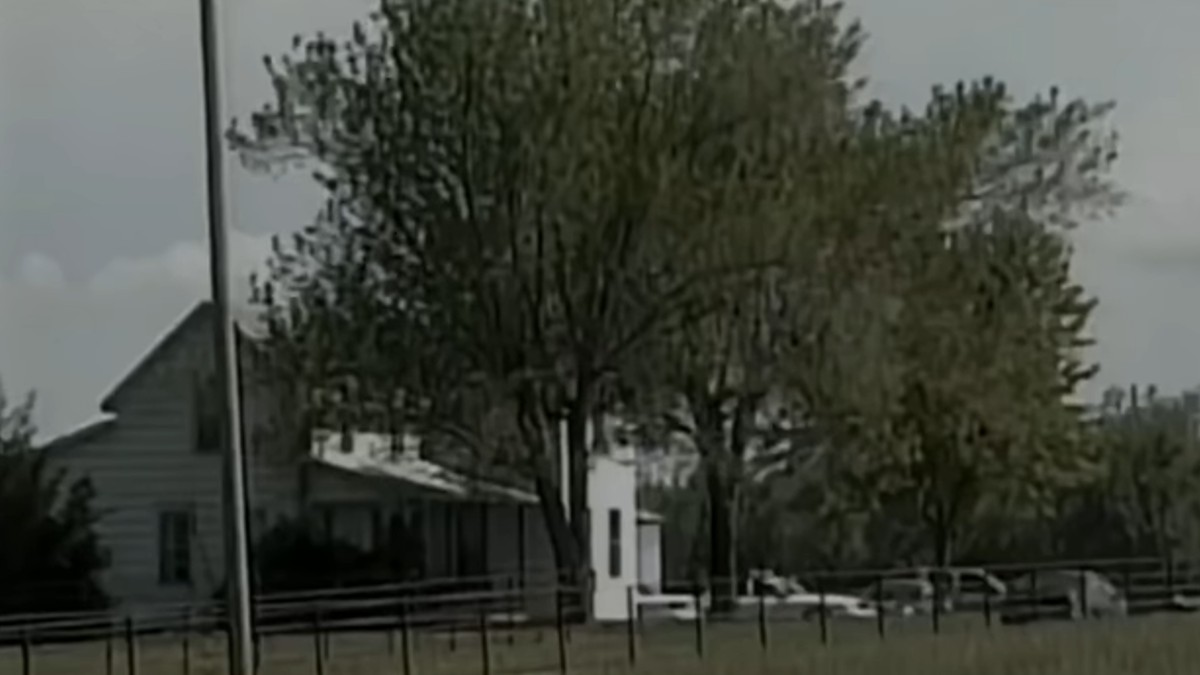 The fact that it took the family just one hour to find the remains led to accusations of incompetence or even a cover-up on the part of the local authorities.
The initial search team defended their efforts, stating that heavy rainwater had submerged Alonzo's body, and it was only when the water receded that the body was revealed.
The body was discovered by Alonzo's father, Billy Brooks Sr., who told reporters, "My God, it was awful. To find my boy like that. Nothing can describe that pain."
Brooks also said that when they started their search, the skies had been overcast and gloomy, but on finding Alonzo, the clouds broke, and the sun came out. The father said, "It was like my boy was telling me everything was OK now. At least we had found him. It wasn't how we wanted to find him, but at least we did."
Alonzo Brooks autopsy ruled inconclusive: Cause of death unknown
An autopsy was carried out by coroner Dr. Erik Mitchell, who could not determine the cause of death. With no clear evidence of foul play, the case ran out of steam and grew cold.
The following 15 years were a time of intense frustration for Alonzo's family, who were convinced he had been murdered. Alonzo's aunt, Angela Cox, said, "When the family found him and saw what he looked like, we knew that there was foul play. We could tell."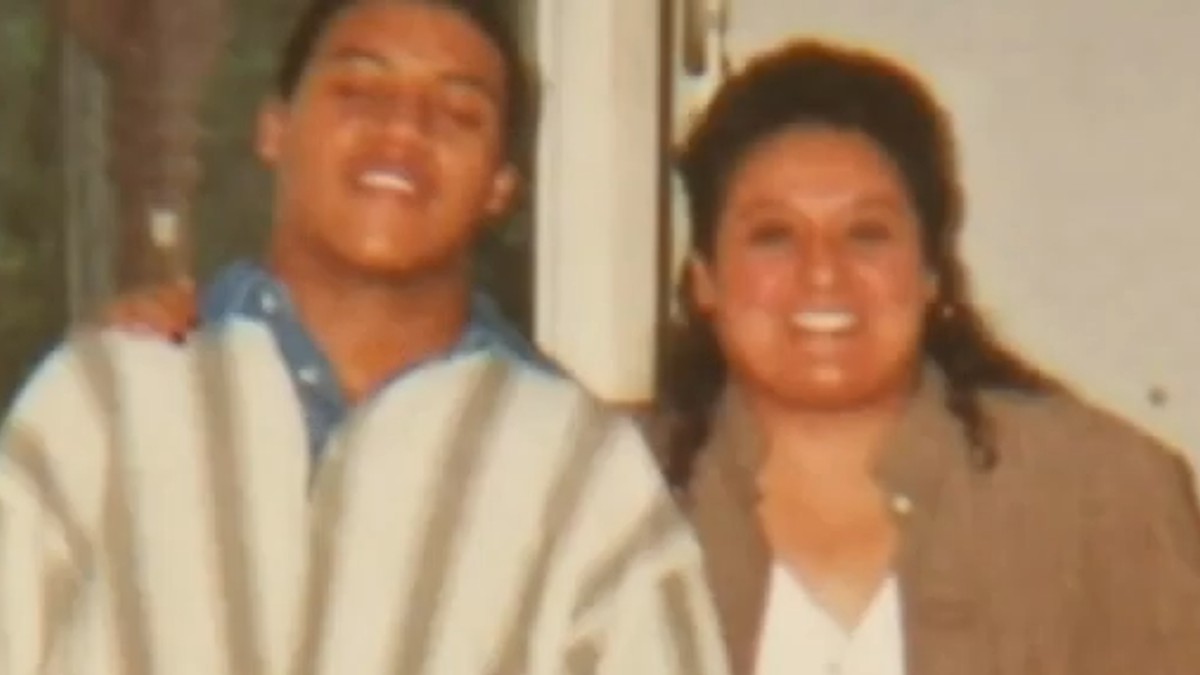 Cox added, "We got nowhere with the local authorities — they didn't even want to talk to us."
Alonzo Brooks: Unsolved Mysteries reignited the case
However, new life was breathed back into the investigation in 2019 when Netflix show Unsolved Mysteries began examining the case. The show's producers contacted US District Attorney Stephen McAllister and piqued his interest in Alonzo's case. By 2020, McAllister had persuaded the FBI to reopen the investigation.
McAllister was somewhat critical of the initial investigation calling it uncoordinated. He said, "There was a lot of activity, all kinds of interview reports, but no strong coordination. It just led to a kind of, I think, throwing up their hands when they didn't end up with an obvious suspect.
FBI Special Agent Timothy Langan soon joined McAllister, and one of the first things they did was to announce a $100,000 reward for information leading to an arrest and conviction. The pair said they were hopeful that the promise of such a large amount of money would jog the memories of people at the party and encourage them to come forward.
McAllister has said that many of the young people who were at the party have now become adults, and it's time they "grow up" and come forward.
In an FBI statement, he also added, "It is past time for the truth to come out. The code of silence must be broken. Alonzo's family deserves to know the truth, and it is time for justice to be served."
Alonzo Brooks update: FBI declares case a homicide
A decision was made to exhume Alonzo's body to perform a second autopsy. There were doubts raised by attorneys about coroner Dr. Mitchell's competence and qualifications in previous autopsies from before he worked in Kansas.
In the 1990s, Mitchell had resigned from a post in New York after accusations he had removed organs without families' consent and had improperly stored organs.
In 2020, Alonzo's remains were transported to Dover Air Force Base by the Armed Forces Medical Examiner, who subsequently ruled that he had been murdered, confirming exactly what his family had claimed for over 15 years.
This autopsy found injuries that were "inconsistent with normal patterns of decomposition," which led the FBI to officially declare the case a homicide.
Alonzo's mom, Maria Ramirez, said she thinks about her son every day. She said, "I'll go outside and — little things, you know– it just could be the wind, and I think that's him messing my hair."
Alonzo Brooks's mom believes his murder will be solved
Ramirez has said she's grateful to Unsolved Mysteries for bringing attention to her son's case, and she's hopeful that the FBI's reward will encourage someone to come forward.
She said, "I got this feeling that it's going to come out. I got a feeling it's going to come out soon, and I'm not giving up hope about that. It's eating at those people, whoever did it to my son … and I know their life is not good.
If anyone has any information about what happened to Alonso, they should contact the FBI Kansas City office at 816-512-8200 or the Tips Hotline at 816-474-TIPS or submit a tip online at "tips.fbi.gov." Tipsters can remain anonymous.