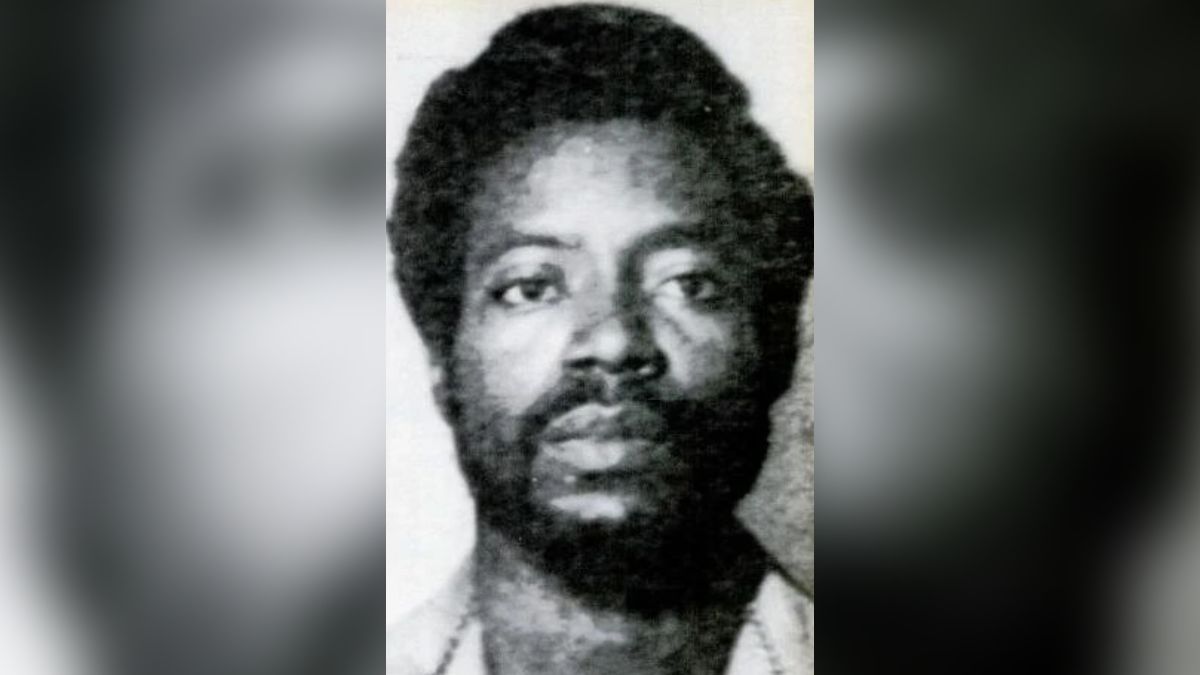 Allan Showery was convicted of murdering Teresita Basa in her high-rise apartment in Chicago, Illinois.
At around 7:30 p.m. on Feb. 21, 1977, Basa was inside her 15th-floor apartment, located in the 2700 block of N. Pine Grove Avenue, when she was talking on the phone with her friend.
During their 20-minute chat, Basa, an immigrant from the Philippines, told her that a man was with her, but she didn't say his name.
An hour after Basa and her friend got off the phone, the fire department was called. Neighbors noticed heavy smoke coming from her apartment, 15B.
When the janitor let the firefighters inside Basa's apartment using the passkey, they noticed the smoke was emanating from a pile of clothing in the bedroom underneath a mattress.
The fireman removed the flaming mattress and kicked the items of clothing to the side, and that's when Basa's naked body was revealed.
And it was then that they realized Basa had been murdered in her ransacked apartment.
Watch the Latest on our YouTube Channel
Teresita Basa was found dead in her apartment
A fireman discovered the 48-year-old laying on her back with a butcher knife impaled in the center of her chest.
Investigators immediately suspected Basa, a respiratory therapist at Edgewater Hospital, was raped before she was killed. But the medical examiner determined that she had not been sexually assaulted.
While searching the victim's apartment, they found a note that Basa had written to herself.
It said, "Get tickets for A.S."
A private investigator, Joseph Stachula, later uncovered that the initials stood for Allan Showery, who worked with the victim at the hospital.
He was a therapy technician.
On the night of Aug. 11, 1977, Stachula and another investigator, Lee R. Epplen, went to Showery's second-floor apartment in the 600 block of W. Schubert to question him.
Showery admitted to knowing Basa, but he said he was never at her apartment on the night she was murdered.
He later changed his statement.
Showery said he went to her apartment to fix her television, but he left before nightfall.
While Stachula and Epplen were talking to Showery, they noticed the woman in his apartment had a pearl cocktail ring.
Doctor claimed Teresita possessed his wife and named her killer
Earlier, the private investigators talked to a doctor, Jose Chua, because he believed that Basa had possessed his wife, Remibas, so that the police would know who killed her.
Jose said one day he and his wife, who worked with Showery and Basa at the hospital, were in the living room area when she suddenly got up and walked to her bedroom.
He said she laid on the floor with a blank expression on her face. When Jose asked her what was wrong, he said his wife responded, but it wasn't a voice he recognized.
The voice was speaking Tagalog with a Spanish accent. Jose and his wife were both natives of the Philippines, so he understood the language.
When Jose asked her name, she said, "I am Teresita Basa." She also stated that she had been murdered by Showery.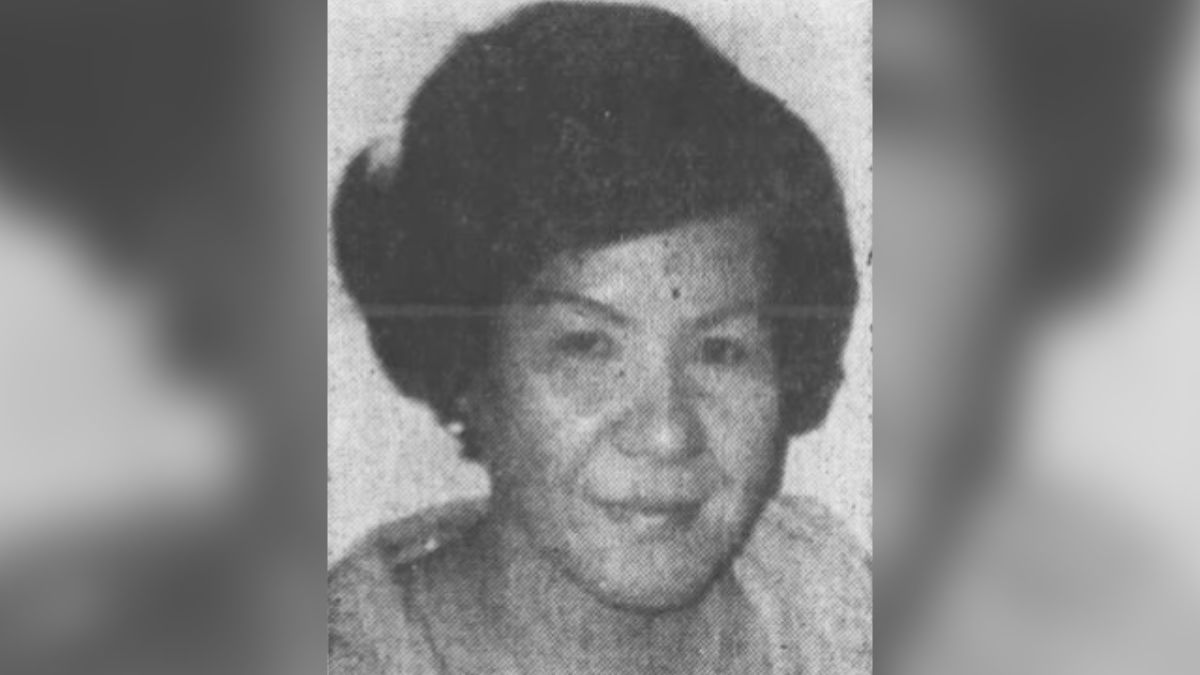 He told the investigators that he had never heard that name before that day.
Jose also stated that he was "surprised and scared," but "she told me I had nothing to be scared of. She was really pleading for me to help solve her murder."
After 30 minutes, Jose said Remibas had come out of the trance and could not remember what had transpired.
That's what led him to believe that his wife had been possessed, but the couple said they didn't want to tell anyone about it out of fear they would look "foolish."
Allan Showery confessed to murdering Teresita Basa
When Stachula and Epplen mentioned Basa's stolen jewelry to Showery, he admitted to the killing. He then signed a 13-page confession that stated he went to her house to rob her.
Showery said he needed money for rent but was only able to steal jewelry and $30 from Basa.
He was arrested that same night and booked into the Cook County Jail, where he was held instead of posting a $500,000 bond.
Before his arrest, police officials were unaware that Basa's jewelry had been stolen.
Jose said it happened again, but it was during that time that the voice begged for his help. After Showery killed her, the voice said he stole her jewelry and gave it to his wife and girlfriend.
Teresita Basa's case: Was 'Voice from the Grave' real or a hoax?
More than six months after Showery was charged with Basa's murder, police officials believe that the "grave voice" was a hoax that was fabricated by Remibas.
They believed that Remibas knew information about the case and made the voice because she was afraid that Showery would retaliate against her.
An investigation revealed that Showery had given jewelry to women at the hospital where they worked. And when Remibas saw it, she knew it belonged to Basa.
She then suspected Showery was involved in her murder, the police said.
According to a spokesperson for the state's attorney, Bernard Carey, "the voice would not be used in prosecuting Showery," although that is what led to his arrest.
Jury was unable to determine if Allan Showery was innocent or guilty
Showery's attorney said he believed that Remibas faked the episodes after she was fired from her position at the hospital. He said, "Never to my knowledge has a man been arrested because of a vision."
"Police have never been informed of a criminal's name by voice."
Prosecutor Thomas J. Organ stated that had the police not checked on the tip, they would have been negligent.
"I'm sure none of us has ever heard a story as bizarre as this," he said, "but the police could not ignore it."
The judge said that whether or not detectives believed that Basa had possessed the doctor's wife, it was their job to look into it.
In January 1979, Showery went on trial, which lasted eight days. A jury deliberated for 13 hours, but they could not reach a verdict.
Showery's case ended in a mistrial.
Teresita Basa's alleged possession led to 'A Voice from the Grave' book
The story of the voice made headlines, and when author Carol Mercado heard about it, she said, "It gave me goosebumps."
She and her husband, O.A. Mercado, then wrote about the story in a book called "A Voice from the Grave," which was released in November 1979.
Carol said, "We have no background in that [occult]. We did no research on psychic phenomena at all—we just told her story."
"I think it gave more validity by the fact that we really know nothing about this (psychic phenomena).
She added that considered herself an "observer," and not someone who would "delve into psychic phenomena."
In 1990, the Mercados sold the book rights to "Unsolved Mysteries," a show on NBC that aired a 12-minute segment about the voice.
Where is Allan Showery now?
In February 1979, Showery pleaded guilty to Basa's murder, and he was sentenced to 14 years in prison.
Showery reportedly completed his sentence, but information about what happened to him after his release is unavailable.
He was in his early 30s when he was arrested in 1977; therefore, if he were alive today, Showery would be in his late 70s.