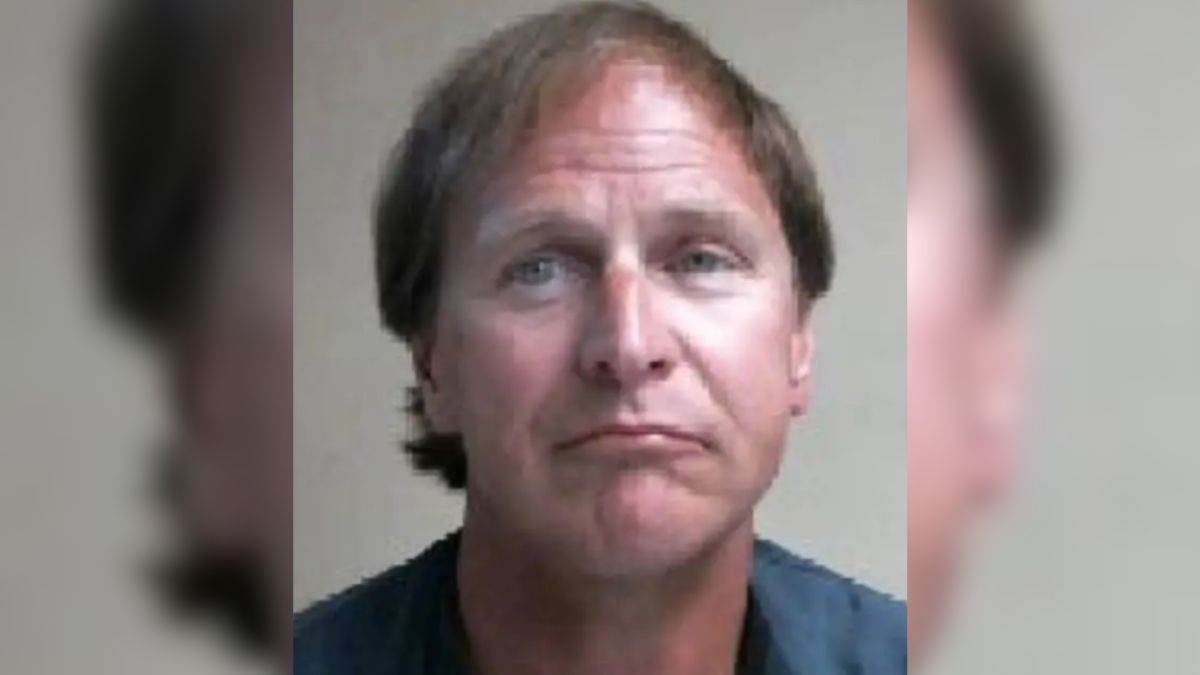 Alex Ewing, also known as the "Hammer Killer," murdered three members of the Bennett family as well as a 50-year-old woman, Patricia Louise Smith, over a 12-day period.
On the evening of Jan. 26, 1984, Ewing, along with other hitchhikers, was reportedly loitering at a truck stop in Kingman, Arizona, and the manager asked them to leave.
The following morning, Ewing broke into Roy Williams' home and attacked him, leaving him with a broken rib and a gash on his head.
Ewing was arrested a short while later and booked into the Mohave County Jail, which was overcrowded at the time and his case kept getting pushed back.
On Aug. 9, 1984, Ewing, among several other prisoners, was being transported back to jail from a court hearing, which occurred in Henderson about 90 miles away.
When they made a stop at a gas station for a bathroom break, Ewing escaped and broke into a couple's home, where he attacked them with a pick ax.
The couple survived the attack.
Watch the Latest on our YouTube Channel
Ewing was arrested two days later at Lake Mead. He was convicted of attempted murder and sentenced to 110 years in prison.
Decades later, police officials learned through DNA that he was responsible for the cold-case hammer murders of the Bennett family as well as Smith.
Denver 'Hammer Killer' murdered Patricia Louise Smith in her home
Between 1 p.m. and 3 p.m. on Jan. 10, 1984, Smith was eating a hamburger for lunch when a man broke into her home through the garage and attacked her.
He ripped off her clothes and her boots before he sexually assaulted her and beat her to death with a hammer.
She lived with her daughter and grandchildren in apartment 5 at a condominium in the 12000 block of West Bayaud Avenue in Lakewood, Colorado, which is now known as the Panorama Subdivision.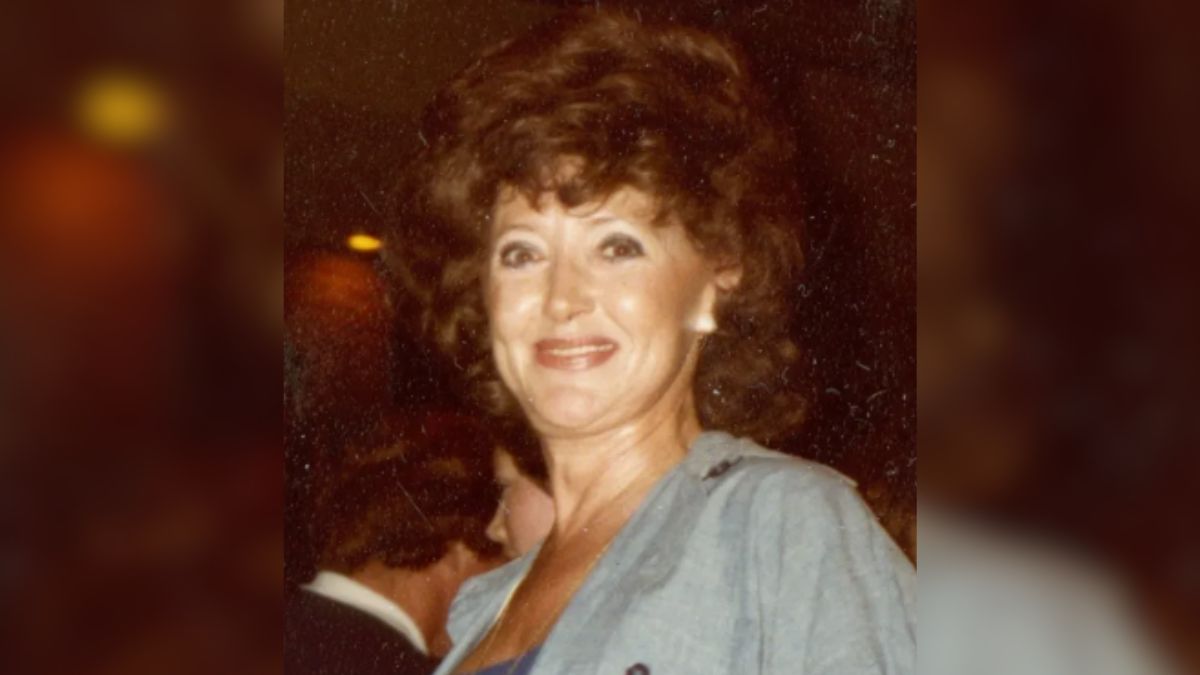 When her daughter returned home from work, she found Smith's battered body in the garage with a hammer nearby.
Smith was a married interior designer who had recently started her own business. Relatives described her as "outgoing" and a sophisticated woman, and they were unsure why anyone would want to kill her.
Investigators stated that DNA was extracted from the semen that was found on her body as well as the carpet and the blanket that was covering her, but there was no match.
Colorado 'Hammer Killer' murdered three members of the Bennet Family
Between Jan. 15 and Jan. 16, 1984, the Bennet family was attacked in their new home, located in the 16300 block of East Center Drive.
After they had dinner, Bruce, 27, his 26-year-old wife, Debra, and their two children, Melissa, 7, and Vanessa, 3, went to sleep.
Sometime at night or in the early morning, an intruder entered their home through the garage and beat the family to death with a claw hammer.
Melissa was also sexually assaulted.
Their bodies were found the following morning.
Vanessa was the sole survivor. She sustained severe head injuries and a shattered jaw, arms, and legs during the attack. The toddler had to be rushed to Denver Children's Hospital, where she was listed in critical condition.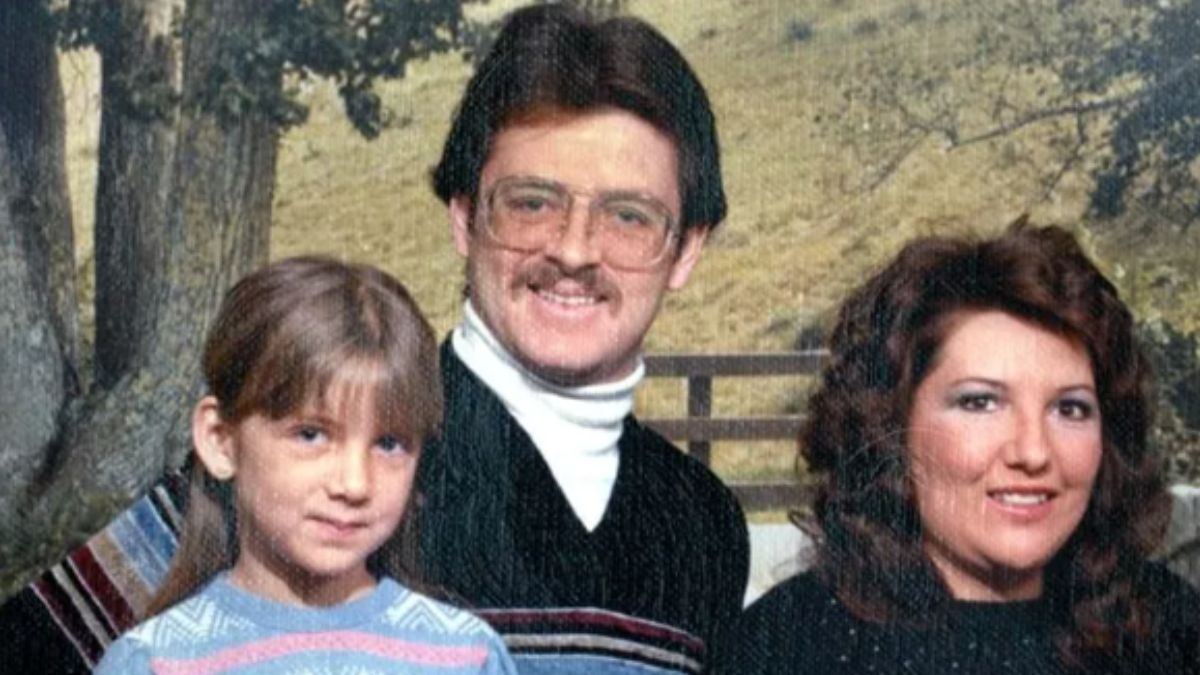 In a 2018 interview, Vanessa stated that she suffers from paralysis and was diagnosed with borderline personality disorder, bipolar disorder, post-traumatic stress disorder, and attention-deficit/hyperactivity disorder.
"As a child, I don't think I really acknowledged what happened, but I was made fun of by other kids," Vanessa explained. "I grew up with my paternal grandma. I had insomnia, and I was always angry."
An autopsy showed that the Bennett family died from blunt force trauma. The medical examiner also uncovered that Debra's throat had been slashed with a knife.
Police officials ruled out robbery as a motive for the killings, as the killer didn't take money or any valuables.
They were unsure why the Bennett family was brutally murdered because the killer didn't leave many clues.
But more than three decades later, detectives received a break in the Bennett family's case as well as Smith's.
DNA linked Alex Ewing to the Colorado Hammer killings
Each day, DNA samples from cold cases in Colorado are compared to the national FBI database. When it was compared in July 2018, they got a match to the 1984 hammer attacks.
The suspect was identified as Ewing, who was incarcerated at a prison in Nevada.
In 2020, he was extradited to Colorado to face multiple charges, including first-degree murder, attempted first-degree murder, sexual assault on a child, burglary, and committing a violent crime.
At the time of the killings, Ewing was 23 years old.
An arrest affidavit revealed that when Ewing found out that the Colorado authorities found his DNA at both crime scenes, he appeared shocked and said, "There's got to be a mistake."
However, he did not provide an explanation as to how his DNA may have ended up at the crime scenes.
Ewing also stated that he didn't know Smith when detectives showed him a photo of her.
When Smith's family found out about the pending charges, they released the following statement: "Thirty-four years of mystery, sadness, grief, and fear has finally come to a point of a foreseeable and hopeful conclusion for my family and me. We are also relieved that this suspect has been behind bars."
"It is difficult to imagine how much more fulfilling our lives would have been if Patricia Smith's life had not been taken from us. It's more difficult to imagine her death remaining a mystery. There is some relief."
Alex Christopher Ewing denied being the killer and said the 'system is rigged'
During court, Ewing expressed that the system was rigged. He said law enforcement dismissed his attempts to lead them to "the people who actually committed the crimes."
Ewing told the judge that he has "a lot of issues right now. I would like to say to the court about this, but I've been treated so unfairly even before I was dragged to this state."
"The unfairness when I've given information out that could possibly lead to an alternate suspect, I'm told, basically, to be quiet. Prosecutors here and in Arapahoe are just going to twist it around."
"You guys don't want the people who actually committed the crimes; you just want the conviction," Ewing added.
Ewing refused to speak during his trial because he feared that the attorneys would take whatever he said and twist it to make it appear as if he was guilty of the murders.
His defense attorney stated that he was innocent of murdering Smith because his DNA was not found on the hammer or her clothing, boots, and purse, which the killer had searched through before leaving the scene.
Where is Alex Ewing today?
In August 2021, Ewing was found guilty of murdering the Bennett family and was subsequently sentenced to three consecutive life terms.
The following year, in April 2022, an Arapahoe County jury deliberated for four hours before finding Ewing guilty of murdering Smith after his second trial.
The first trial ended in a mistrial.
Ewing was sentenced to life in prison with the possibility of parole after 20 years.
He is currently housed at the Colorado Territorial Correctional Facility in Canon City, Colorado.