The brutal murder of teenager Alex Buckman by his friend Karlton Brockman features on The Face of Murder.
March 24, 2005, in Spartanburg, South Carolina, and Genevieve Buckman had a conversation on the phone with her 17-year-old son Alex Devon Buckman, it was the last time she ever spoke to him. Just over a week later later she reported him missing to police after she received a call telling her that Alex had been beaten up and put in the trunk of a car.
The investigation into the missing teen turned up few leads and despite family and friends carrying out an extensive leafleting campaign, no sign of Alex turned up. His sister LaCresha Stanton knew her brother would never just disappear and she kept up a tireless search until eventually the mystery was solved.
Detectives caught a break when Alex's friend Karlton Kartrell Brockman sent a couple of letters to his girlfriend, which ended up with the wrong person. They handed them over to a solicitor and police were informed one of them mentioned killing Alex. Brockman was arrested and confessed to killing Alex, leading detectives to his body.
He'd been dumped at a landfill site and an examination of his body showed the teen had been stabbed many times, including so hard in the head that the blade had broken off in his skull. Alex's body had also been dismembered and placed into plastic bags.
In 2007, 21-year-old Brockman pleaded guilty to the murder and was sentenced to life in prison with no chance of parole.
Watch the Latest on our YouTube Channel
Brockman's motive to kill his friend was the false belief that Alex had given police information that led to his brother being charged with murder.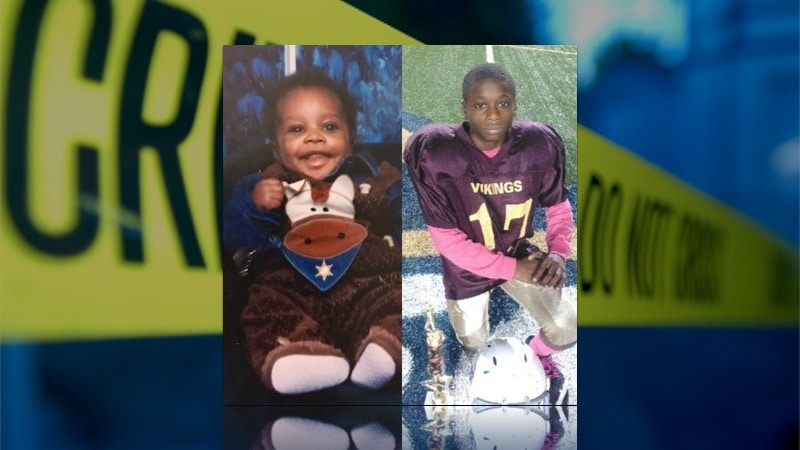 Alex's family said they felt the pain of his loss all the more because Brockman was supposed to be a friend and had even helped to hand out leaflets when the teenager initially went missing. Alex was survived by his infant son X, who now plays football as well.
The Face of Murder airs at 10:00 PM on Investigation Discovery.