Adam Matos murdered his ex-girlfriend, her father, mother and new boyfriend in a bloody attack that took place in front of his 4-year-old son – What Lies Beneath spotlights this gruesome case.
August, 2014, in Hudson, Florida, and police were asked to check up on a family by a concerned friend. At the house they found a pool of blood outside the garage and a bullet casing lying on the drive. The family who lived there were missing, including a 4-year-old boy with autism. Soon after they found four bodies stacked on top of each other at the side of a road, just a few miles from the house.
The victims were Megan Brown (27), her mother Margaret Brown (52), her father Gregory Brown (52) and new boyfriend Nicholas Leonard (37).
Megan and her father had both been shot dead, but her mother and boyfriend had been savagely beaten to death with a hammer. Margaret had been hit at least nine times in the head with the weapon and Nicholas received over 20 blows to his head and face.
There was no sign of the 4-year-old boy and police soon started looking for his father, Matos. They arrested him later that day at a Tampa hotel and he was charged in relation to the killings.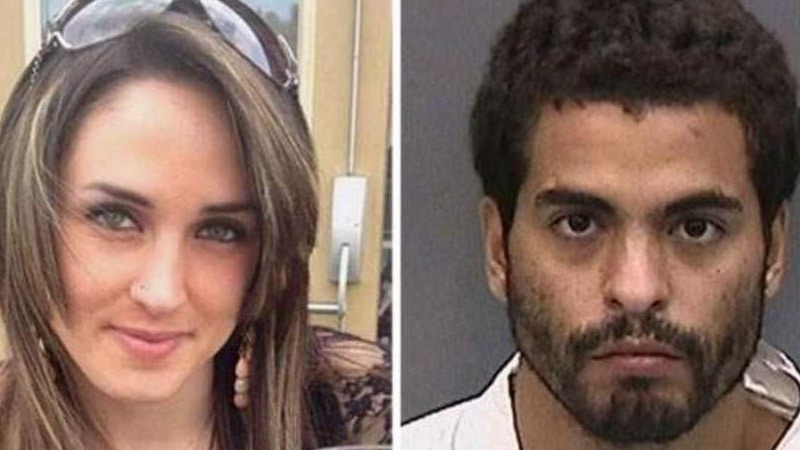 Matos had previously been in a short-lived relationship with Megan Brown, with two having met in Pennsylvania a few years before. The two month relationship had resulted in a child and Matos had gone to court in order to make sure he had visitation rights.
Later Megan's parents decided to move to Hudson and she agreed to join them. Matos also decided to move so that he could continue to see his son and had continued to visit the house, seemingly even staying there at times.
Watch the Latest on our YouTube Channel
Meantime Megan had started working at a local bar and it was there she'd met Nicholas. He'd not been put off by her angry ex-boyfriend and had began to develop a good relationship with her young son.
The 4-year-old boy was in the house at the time of the killings. The child, who had autism, was also left alone with the bodies of his mother and grandfather whilst Matos went to find a shovel.
At his trial Matos admitted to four counts of first-degree murder and in November 2017 he was sentenced to life in prison with no possibility of parole, the jury decided against the death penalty by a single vote.
What Lies Beneath – In Cold Blood airs at 9:00 PM on Investigation Discovery.