The very bloody killing of teacher Betty Gore, who died from nearly 30 blows to the head from an axe, is spotlighted on this week's episode of true crime series The 1980s: The Deadliest Decade.
Fifth-grade teacher Gore was found dead in her own home on Friday the 13th, June 1980. She'd been attacked with an axe in a seemingly frenzied assault with 41 wounds from the three foot axe, 28 of them to her face. The latter left her unrecognisable and shocked both police officers investigating the case and the local community.
The detectives noticed the killer had taken a shower and had also left some bloody footprints and fingerprints on the freezer. With it being a fairly small town, the police were soon able to hone in on local woman and friend of Gore's husband Candy Montgomery.
She was soon arrested and at the trial she pled self-defence, saying that she'd only gone over to the house to get a bathing suit for Gore's daughter, who was having a sleepover at her home.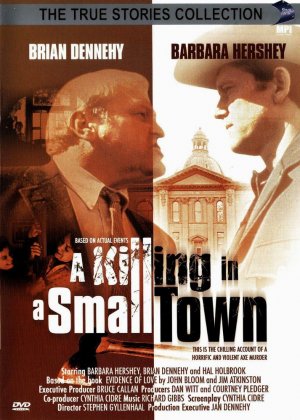 However, she told the court things soon went sour when Gore asked about the affair she'd had with her husband. Montgomery said that Gore then attacked her with an axe, which she managed to wrestle away. She then attacked Gore, telling the court: "I hit her. I hit her. And I hit her. She fell slowly, almost to a sitting position. I kept hitting her. And hitting her."
In a verdict that surprised everyone, the jury found Montgomery not guilty — agreeing that she acted in self-defence — and she was released.
The murder was so shocking that CBS made a TV movie called A Killing in A Small Town based on the events in 1990 starring Barbara Hershey and Brian Dennehy, with Hershey winning the Emmy Award that year for Outstanding Lead Actress in a Miniseries or Movie.
Watch the Latest on our YouTube Channel
The case also featured in Investigation Discovery's Secret Lives of Stepford Wives series in 2014.
The 1980s: The Deadliest Decade airs on Mondays at 9:00 PM on Investigation Discovery.