April Caldwell was just a teenager when her ex-boyfriend stabbed her to death in a fit of rage, To Catch a Killer spotlights the crimes of Juan Carlos Ramirez.
Christmas Day, 2006, in Greensboro, North Carolina, and police were called to the Morris Manor apartment complex where they found the body of 17-year-old April Caldwell lying on the grass. She'd been stabbed 17 times and died at the scene.
Caldwell's infant son was unharmed but there was no sign of her boyfriend and the boy's father, Juan Carlos Ramirez. The very violent and angry nature of the attack pointed to someone Caldwell knew well and detectives suspected him right away,
Caldwell had been seeing the much older Ramirez since she was 15, when the pair had met after she dined at a restaurant where he was a waiter. They soon began dating and the underage Caldwell became pregnant. Following the birth of their son, Ramirez became increasingly violent and controlling, with Caldwell eventually deciding to leave him.
On the night of the murder Ramirez had come round to visit his son for Christmas, but he'd ended up savagely attacking the mother of his child.
Following the murder, Ramirez repeatedly called Caldwell's parents, usually starting off with remorse but often ending the calls by blaming their deceased daughter for making him so jealous. They worried that he might attempt to get his son back and also feared for their own safety.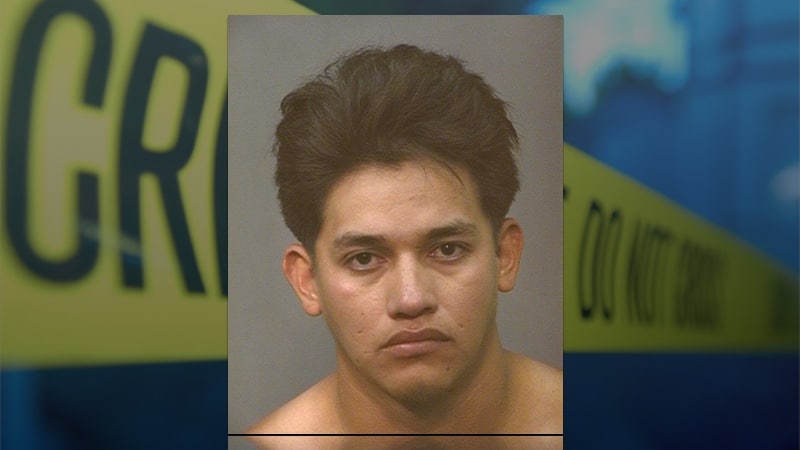 However, following an appeal on America's Most Wanted U.S. Marshals tracked 27-year-old Ramirez down to Flagstaff, Arizona, and in September 2007 he was arrested.
Watch the Latest on our YouTube Channel
In October 2008, Ramirez was found guilty of first-degree murder and sentenced to life in prison. He also pleaded guilty to statutory rape for sleeping with Caldwell when she was 15-year-old and was given an additional 20 years.
To Catch a Killer – When a Killer Calls airs at 10:00 PM on Investigation Discovery.