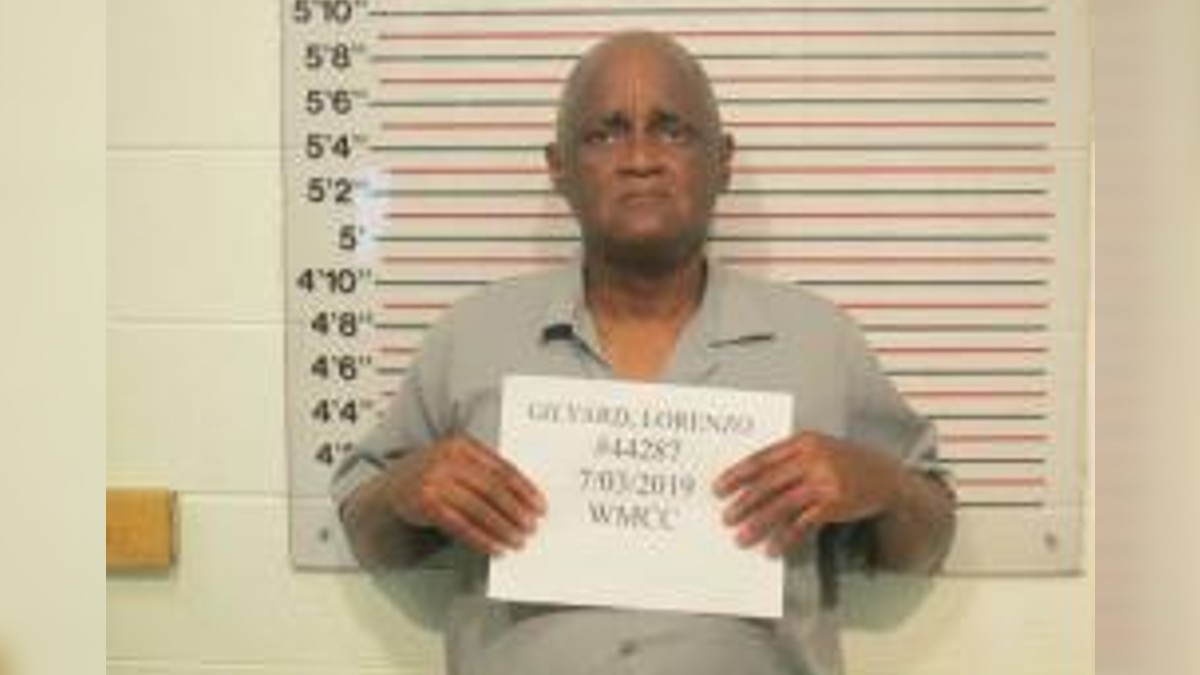 Evil Lives Here: The Killer Speaks is investigating the case of Lorenzo Gilyard, otherwise known as The Kansas City Strangler; he was convicted of killing six women and girls between 1977 and 1993 in Kansas City, Missouri.
Gilyard is suspected of raping and killing up to 13 women and girls, but prosecutors decided they could only guarantee a conviction in six of the cases.
The twisted killer targeted mainly prostitutes, who he raped before strangling. The bodies were primarily found in secluded areas with cloth shoved down their mouths and their shoes stolen.
Gilyard had been on the police radar for many years, having been suspected of a series of rapes between 1969 and 1974. But he was never convicted for those sex crimes.
In 1987, the serial killer became a suspect in the murder of 36-year-old Sheila Ingold. The police had the right man, but they didn't have the evidence to be sure it was him. At the time, the cops took a blood sample, which would later lead to his downfall.
In 2004, Gilyard was leading a quiet life with his wife in a quiet street when the cops began running new and improved DNA tests on samples found from the 13 murder victims. Gilyard was matched to all 13 murders. His wife divorced him shortly after his arrest.
Lorenzo Gilyard charged with the murder of 6 women
Gilyard was arrested in April 2004 for the murders of Catherine M. Barry, 34; Naomi Kelly, 23; Ann Barnes, 36; Kellie A. Ford, 20; Sheila Ingold, 36; and Carmeline Hibbs, 30.
Watch the Latest on our YouTube Channel
He was initially charged with killing Angela Mayhew, 19, but he was later acquitted of that charge due to a lack of solid evidence. However, the prosecution only needed one charge to stick for Gilyard to spend the rest of his life in prison. They chose not to seek the death penalty.
Gilyard was also suspected of killing Stacie L. Swofford, 17; Gwendolyn Kizine, 15; Margaret J. Miller, 17; Debbie Blevins, 32; Helga Kruger, 26; and Connie Luther, 29.
Kansas City prosecutor Jim Kanatzar said of the victims, "All were found dead during the same one-and-a-half-year period, all were left in secluded or obstructed locations, all were strangled, all showed signs that they were involved in a struggle, all were missing their shoes and all but one showed distinct signs of sexual intercourse."
Lorenzo Gilyard, aka The Kansas City Strangler convicted on 6 counts of murder
The Kansas City Strangler was convicted on six counts of murder and was sentenced to life in prison. He is currently housed at the Crossroads Correctional Center in Cameron, Missouri.
In 2018, Gilyard was interviewed by Piers Morgan when he continued to claim he was innocent and claimed he'd never met any of his victims.
Evil Lives Here: The Killer Speaks airs Sundays at 9/8c on Investigation Discovery.