True crime show Homicide Hunter with Lt. Joe Kenda is back on Investigation Discovery for Season 8 next week.
Retired detective, Lt. Joe Kenda has piercing eyes, the kind that sees right through your lying lies and phony baloney stories if you are the criminal sort.
This fact and his no hold barred style of cutting through the legalese has made the reality series Homicide Hunter Investigation Discovery's number one hit show, and it's back for season eight.
This past spring, even fellow ID star Tony Harris spoke of Kenda's "rock star" charisma and persona at the event, telling Monsters and Critics at the recent ID Con in New York City that fans and ID execs are nuts for the lawman, saying, "People love Kenda's dirty drawers, okay?"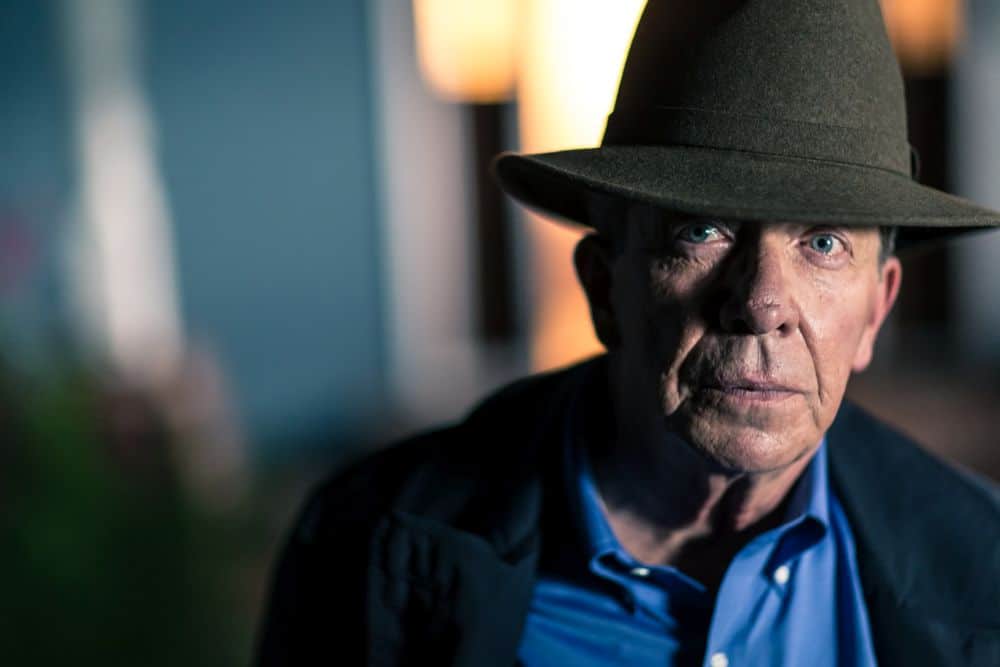 Kenda's distinct voice and delivery are what buoys the series to the top of the true crime heap for ID, as the return for his eighth season is all the evidence you need to see why fans resonate with his ways of revisiting crimes that defined his career.
ID notes that his premiere episode, one crime examined is where a woman's body is found beside an isolated stretch of highway. A car has hit her, but it's soon apparent that she was already dead.
When the coroner sees this and identifies the woman as a homicide victim, Kenda is called in to solve the second homicide case of his career. "I never know where a case is going to lead," he says.
Watch the Latest on our YouTube Channel
Along the way, the rookie detective "will learn a painful lesson."
This series is a look back and a reflection of a successful career in law enforcement, a non-fiction investigative series of murder cases told through the personal experience of retired detective, Lt. Joe Kenda. It can be really brutal to observe.
Investigation Discovery leads with this series, made relatable with personal interviews and compelling storytelling style. Kenda naturally draws viewers in with the details of a different investigation each week, beginning from when he got the homicide call to when the case was closed.
The differential for this series to other true crime yarns is that the series delivers the realities of the psychological effects of a murder on the investigator, including all the emotions that go with hunting a killer and consoling the victim's families.
The series is set in Colorado, a state that usually is not the first one that comes to mind for gruesome murders, but these heart of America murders are made all the more compelling because they are stories of homicide that can happen anywhere to anyone. Even in pretty pristine country settings.
Homicide Hunter is back Wednesday, August 29 at 10/9c, on Investigation Discovery.