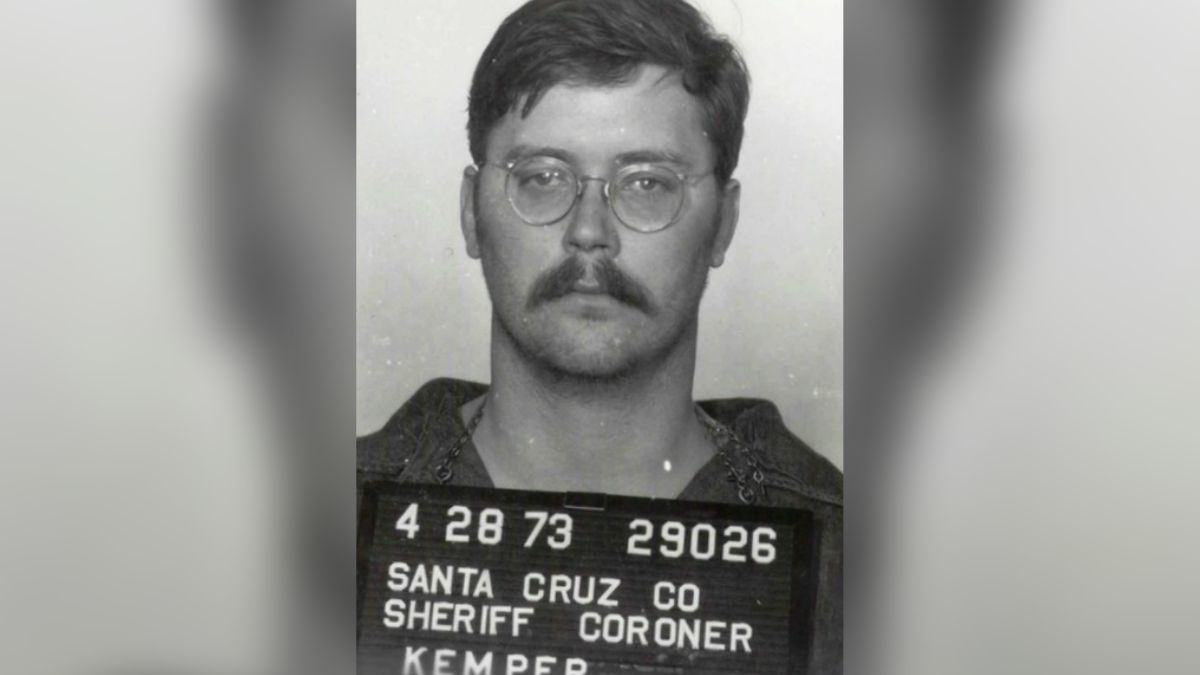 Ed Kemper, also known as the "Co-Ed Killer" and "Big Ed," was a serial killer who was responsible for the murders of 10 people, including several members of his own family.
He was born in Burbank, California, on Dec. 18, 1948, to Edmund Kemper Jr. and Clarenell Stradnberg. After they divorced in 1957, Stradnberg took Kemper and his two sisters to Montana, where they resided for several years.
It was there that Kemper started exhibiting out-of-control and violent behavior. At the age of 10, he would rip the arms and legs off of his sister's Barbie dolls, and he would force his sisters to play games he called the gas chamber and the electric chair.
Kemper would cover their eyes and sit them on a chair, where they were to pretend to die an agonizing death.
He had also buried one of their cats alive. And when he was 13, he stabbed another cat to death.
Stradnberg, whose relatives said she was an alcoholic, feared Kemper would one day hurt one of his sisters, so she forced him to live in their rat-infested basement.
Kemper later ran away from home because he said he hated his abusive mother. He went to live with his dad but after his new wife found him to be creepy, he was sent back to his mother.
Watch the Latest on our YouTube Channel
It wasn't long before Stradnberg sent Kemper to live with his paternal grandparents on their small farm in North Fork, California.
Ed was sent to mental facility after murdering his grandparents
While there, Kemper learned how to shoot guns. He was given a rifle, but his grandparents took it away when he began shooting and killing birds.
Kemper hated living on the farm, and he didn't get along well with his grandparents. He would constantly argue with his grandmother, Maude Kemper, who was described as a domineering woman who would emasculate Kemper.
In a 1974 interview, Kemper said, "I couldn't please her… It was like being in jail… I became a walking time bomb and I finally blew."
On Aug. 27, 1964, Kemper, who was 15 years old at the time, shot his grandmother in the kitchen after they got into an argument. Then he went outside and shot his grandfather, who had just arrived home.
Kemper called his mother and told her that he had killed his grandparents.
She ordered him to call the police.
He told detectives that he had killed his grandmother because he wanted "to see what it felt like," but he had only killed his grandfather because he didn't want him to find his wife's body.
Police learned of Edmund Kemper's IQ
Authorities said Kemper was sent to the California Youth Authority, where they learned that he had a high IQ. After undergoing a series of tests, he scored at the genius level: 145.
Some media outlets said he scored 136.
Kemper was considered highly intelligent, but he was also diagnosed with paranoid schizophrenia.
As punishment for his crimes, Kemper was sent to Atascadero State Hospital, a maximum-security facility for convicts with mental illness, in Atascadero.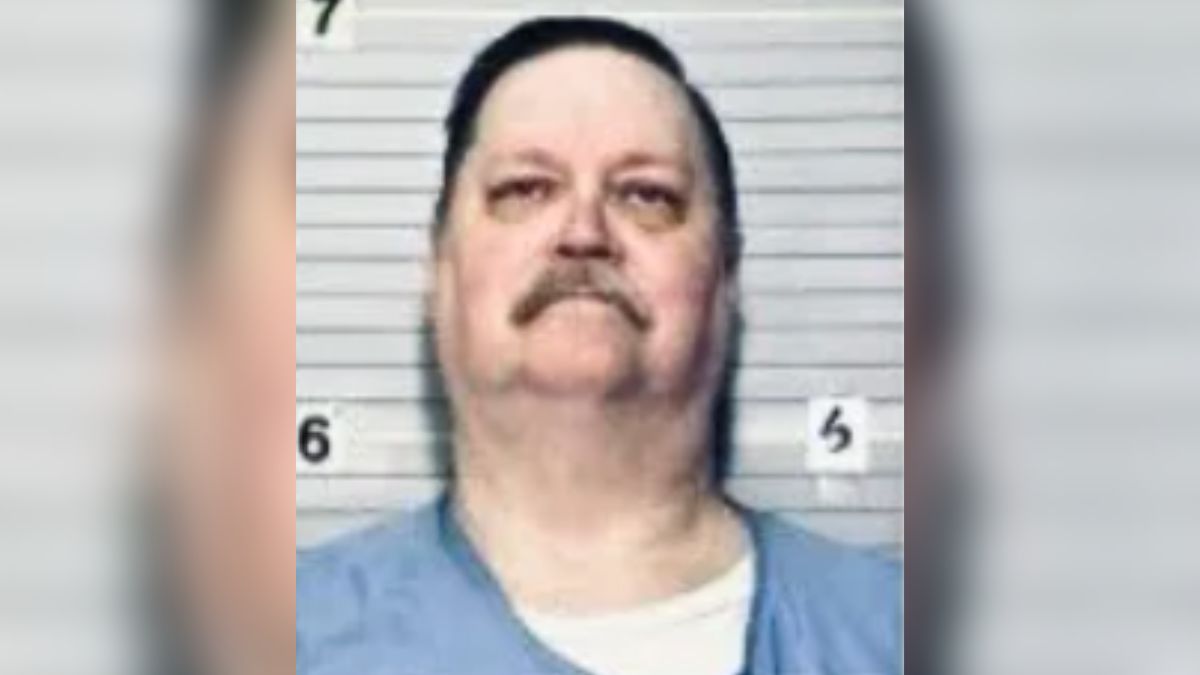 Kemper was a model inmate and was released in 1969 at the age of 21, and he was considered sane.
He moved in with his mother at her apartment in Aptos, California, where she worked as an administrative assistant at the University of California.
While living with his mother, neighbors said they would often hear the two of them arguing. Kemper would tell her to stop "embarrassing him in front of his friends" whenever she would scold him about drinking beer around the house.
Edmund Kemper killed his mother and her best friend
On the night of April 20, 1973, Kemper woke up when he heard his mother return home from a night out.
When he went to her bedroom, where she was reading, she said, "I suppose you're going to want to sit up all night and talk now."
Kemper said, "No, good night," and left.
As soon as his mother went to sleep, he bludgeoned the 52-year-old to death with a claw hammer, decapitated her, and chopped off one of her hands.
Authorities said he sat her head on a shelf and "screamed at it for an hour," and then he threw darts at it.
He also ripped out her tongue and vocal cords, then discarded them in the garbage disposal.
A former investigator with the Santa Cruz Public Defender's Office, Harold Cartwright, said, "Clearly, he was trying to kill his mother's voice even though she was dead."
Kemper later invited his mother's best friend, Sara Taylor Hallett, 59, to the house for dinner. When she arrived, he strangled her to death and decapitated her.
He then stuffed Hallett and his mother's naked bodies inside the closet.
Police arrested Ed Kemper at a phone booth
On April 24, 1973, Kemper used a pay phone in Pueblo, Colorado, to contact the police and confess to murdering his mother and her best friend.
He said, "I have weapons, and I'm going on a killing spree if someone doesn't come to pick me up."
Kemper decided to confess to the murders because he began to worry about what he had done.
When officers arrived at his location, they were surprised to find a 6-foot-8 man weighing over 250 pounds waiting for them by the phone booth.
One of the detectives said Kemper was "big enough to beat a mountain lion with a switch."
Ed Kemper confessed to murdering six hitchhiking college coeds
While in police custody, Kemper confessed to the murders of six other people in Santa Cruz, California. After he was released from the mental institution, Kemper began picking up female hitchhikers to talk to them.
He said he wanted to "get acquainted with people my own age and try to strike up a friendship," but that changed when he started having sexual fantasies about the hitchhikers.
On May 7, 1972, he picked up two Fresno State college coeds, Mary Ann Pesce, 19, and Anita Luchessa, 18. Although Kemper said he "would have loved to" have raped them, he didn't go through with it because he was inexperienced.
Instead, he stabbed them to death and buried their dismembered bodies.
Kemper told reporters that he had a connection with Pesce, and it was a feeling he had never felt before. He said, "I was really quite struck by her personality and her looks, and there was just almost a reverence there."
From time to time, Kemper would return to the place where he buried her. He said he wanted to be near her because he "loved her and wanted her."
Kemper was also responsible for the murder of Cynthia Ann Schall, 19, whose severed remains were found in January 1973.
Alice Helen Liu, 21, and Rosalind Heather Thorpe, 23, both UC-Santa Cruz students, were reported missing in February 1973. Six months later, their decapitated bodies were found in Alameda.
Aiko Koo was the youngest of his victims; she was 15. She was a Korean-American student at Anna Head School in Oakland who was reported missing on Sept. 14, 1972.
She was known in the Bay Area as a talented dancer and was supposed to get a bus to attend a ballet lesson in San Francisco, but she became impatient and decided to hitchhike.
The following year, parts of her remains were found in a wooded area.
Ed Kemper's story was featured on Mindhunter
In November 1973, Kemper was convicted of eight counts of first-degree murder, and he was sentenced to life in prison that same month.
In August 2019, nearly five decades after Kemper's conviction, Netflix released season two of their TV show Mindhunter, which included an episode about Kemper.
Kemper's part was played by actor Cameron Britton.
The 48-minute show briefly covered details of Kemper's upbringing, as it was centered around the killings.
Ed Kemper: Where is he now?
As of 2023, Kemper is still alive, although he attempted suicide twice while at the San Mateo County Jail. He slit his wrist and was transported to a local hospital, where he was treated and released.
He tried again two days later but was unsuccessful.
Kemper is now in his 70s, and he is currently housed at the California Medical Facility in Vacaville.