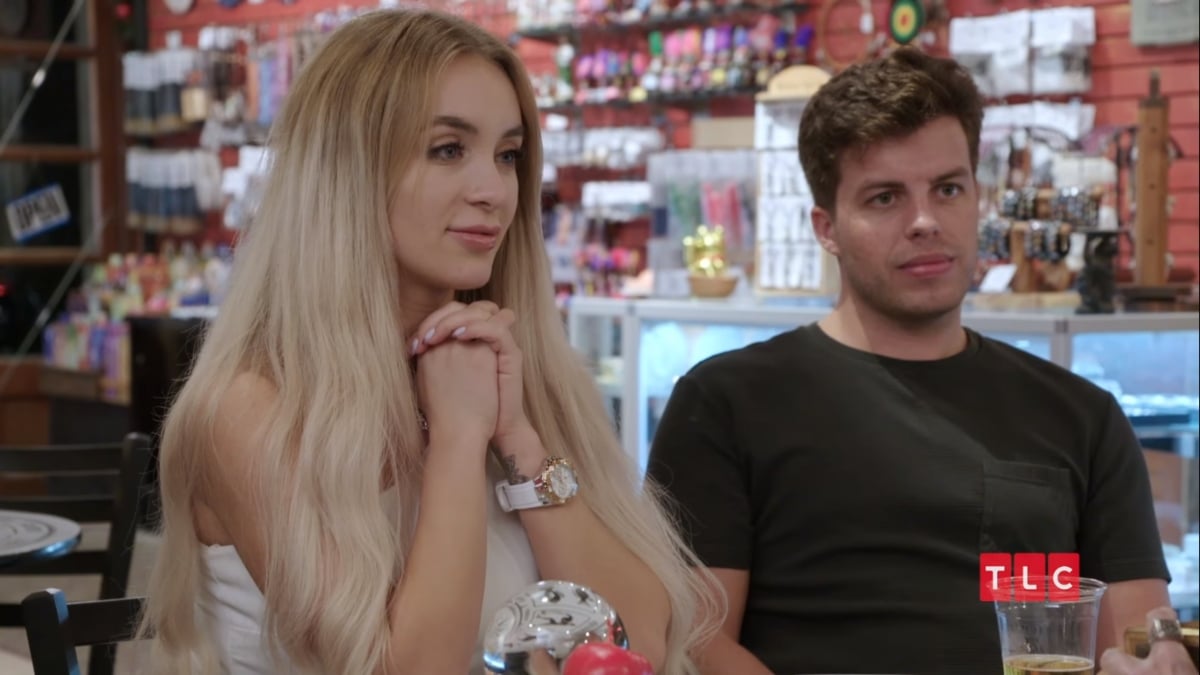 In the upcoming episode of 90 Day Fiance, it looks like Jovi finally convinced Yara to go out for a night on the town.
And while showing off New Orleans to his soon-to-be bride, she reveals that she's still feeling like this trip is more of a vacation rather than an international move.
So when the new 90 Day Fiance couple passes by a psychic during their trip to the French Quarter, Jovi thinks it will be fun to go inside and have the woman read tarot cards for Yara.
While he says he has never really been into that sort of thing, he wants to show Yara a good time and we have to imagine, he wants to see what the psychic has to say about their very unconventional relationship.
Jovi convinces Yara to get her tarot cards read
Even though Yara tells Jovi she "doesn't believe that" as they pass by a tarot card reader in the French Quarter, he convinces her to go inside.
"I've never really believed in tarot readings before," Javi explained in the confessional. "I've always been against them but I thought it would be something cool for Yara to do because it's a very New Orleans-ish tradition so let's see if she's into it."
They are met by a woman named Aurora, the psychic tarot card reader who will enlighten Yara about her future.
Watch the Latest on our YouTube Channel
After cutting the deck of cards into three piles, Aurora instructs Yara to restack the deck "in a way that feels right" to her.
She reveals that they are looking ahead for the next year or two. And then she pulls a card to signify the past, telling Yara, "This is flight. This is things moving very quickly but literally flight, as in on a plane. It seems to me things are happening pretty fast, yes?"
And after both Jovi and Yara agree, she says it's time to look at the present.
Tarot card reader predicts a child for Yara
When looking at the present, Aurora suggested that Yara wants a perfect husband and perfect children but that she is "setting the bar a little too high."
Well, we already know that Jovi isn't perfect since Yara already has complained about his drinking and partying and she refused to stay over at his mom's house for the night.
When it comes to Yara's future, the tarot card reader asks if the Ukrainian beauty is "wanting to have a child someday."
It's pretty clear that Yara isn't thinking about growing her family at all right now and she tells Aurora, sort of dismissively, that she wants kids but not any time soon.
We already know that Yara and Jovi already had a pregnancy scare. In fact, it was Yara's unplanned pregnancy that led to their engagement and K-1 visa application. But she lost the baby and decided to come to the U.S. anyway to marry Jovi.
Ultimately, Yara didn't seem too convinced by the psychic reading, questioning whether she really had a special talent or if she was using psychology to make some educated guesses.
90 Day Fiance airs Sundays at 8/7c on TLC.