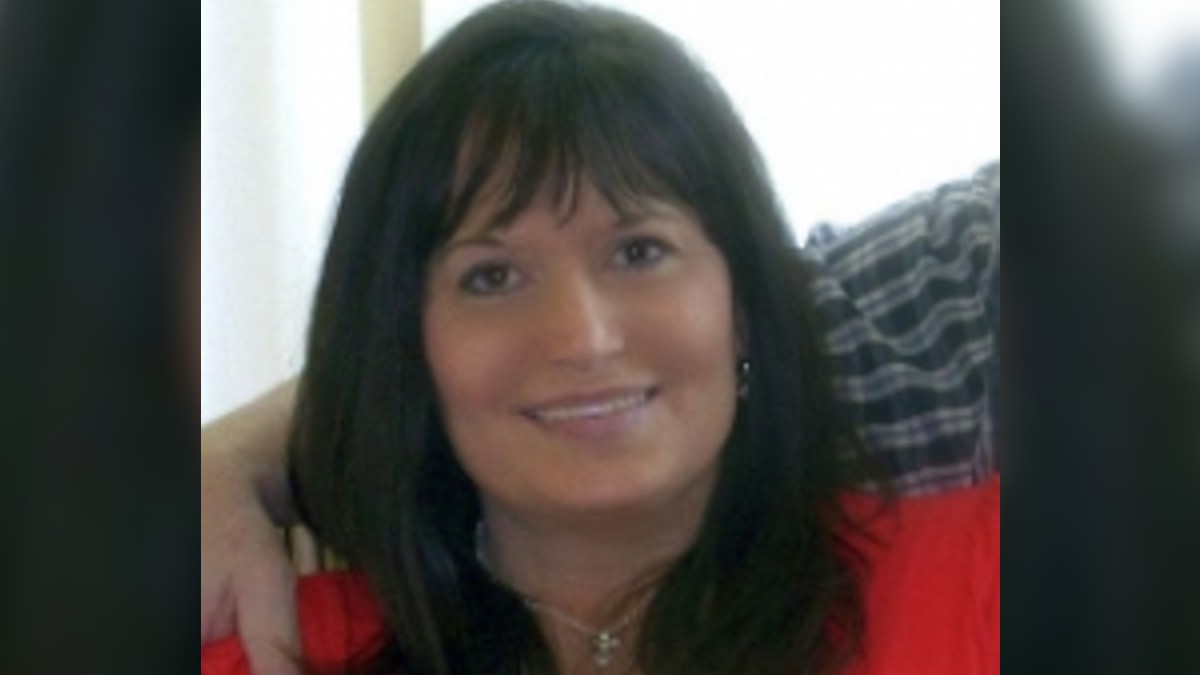 The Crime Junkie podcast is looking into the strange murder of Nanette Krentel, who was shot dead before her home was then set on fire in Lacombe, Louisiana.
On July 14, 2017, a neighbor's child was out riding their bike when they noticed smoke billowing out of Nanette's home, causing them to dial 911. When the firefighters arrived, they found the house was engulfed in flames.
The firefighters discovered the charred remains of 49-year-old Nanette and her two cats and a dog. A week later, on the day of Nanette's memorial, the cops revealed that an autopsy showed she had been killed by a shotgun blast to the head.
The authorities also announced that the fire had been started deliberately, with fuel spread throughout the house. This was now a homicide investigation.
It later emerged that Nanette had told relatives that she feared for her safety. It is unclear why she felt concerned, but her father, Dan Watson, told the press she'd said, "So long as I have my guns and the cameras and I'm at home, I'm safe."
The cops found a firearm at the scene which matched the caliber of the shotgun used to kill Nanette. The investigators discovered her gun cabinet locked.
Nanette Krentel's husband, Fire Chief Stephen Krentel, had an alibi
Her husband, Stephen Krentel, who happened to be the chief of St. Tammany Fire District No.12, immediately came under suspicion. Stephen had had an extra-marital affair, and friends of Nanette's had suggested that she wanted to separate, but he insisted they had worked through it.
Watch the Latest on our YouTube Channel
Ultimately, Stephen was dismissed as a suspect because he had a solid alibi and passed a polygraph test. Other suspects included Stephen's brother, Brian Krentel, and his son Justin Krentel; however, they were also both found to have strong alibis.
St. Tammany Sheriff's Office investigators suggested to the family that Nanette may have committed suicide. This was the point her father, Watson, said he lost faith in the investigation and expressed doubt the murder would ever be solved. Sadly, he passed away in 2021, having never found out who killed his daughter.
St. Tammany cops say Nanette Krentel case is still open
The St. Tammany Sheriff's Office says the case remains open. A statement says they have "worked countless hours" and have executed more than 20 search warrants and interviewed over 30 people. Sheriff Randy Smith has stressed the difficulty of the investigation due to the fire destroying much of the evidence.
In another twist to the case, Sheriff's deputies arrested a former federal agent, Jerry Rogers, because he reportedly criticized the investigation in emails to Nanette's family. Rogers was accused of criminal defamation, but the attorney general's office did not proceed with a prosecution, and his arrest was ultimately ruled illegal.
Anyone with any information about the Nanette Krentel case should contact the St. Tammany Sheriff's Office at 985-898-2338 or Crimestoppers at 504-822-1111. Crimestoppers is offering a cash reward of up to $5,000.
Mysterious Death of: Nanette Krentel is now streaming on the Crime Junkie podcast. This high-profile case was also featured on ID's Still A Mystery.