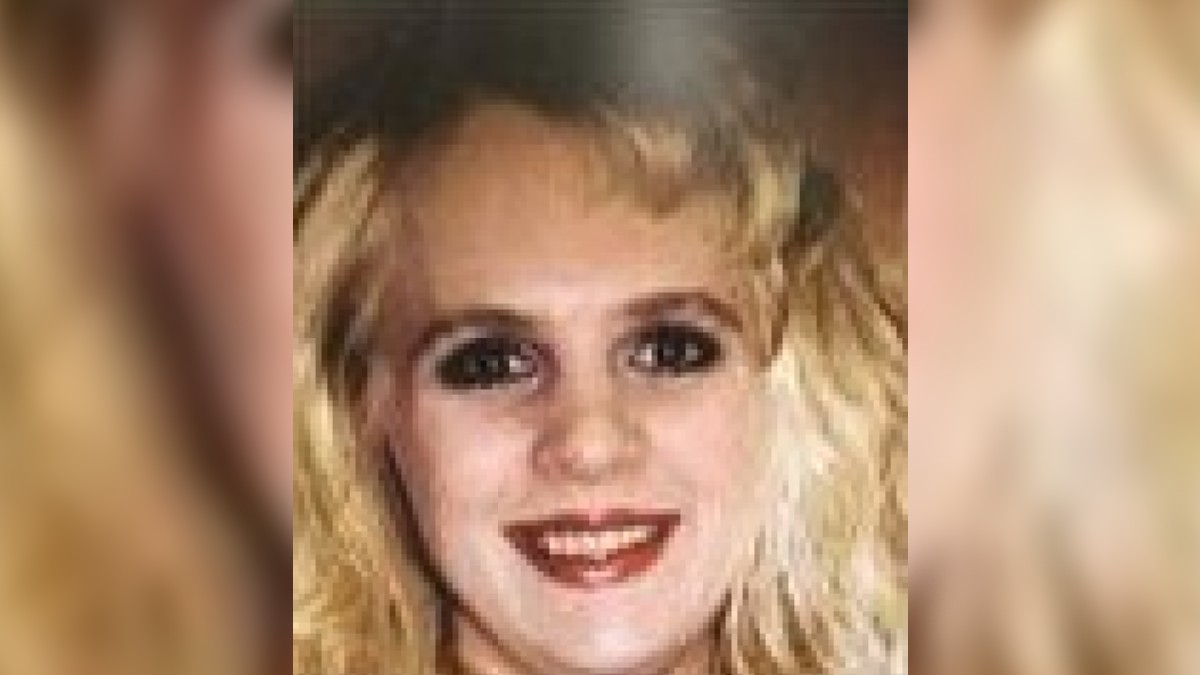 Cold Justice is returning to the murder of Danyese LaClair, a mother of two small children who was abducted and shot dead in Burton, Michigan.
On April 23, 2000, 32-year-old Danyese left her job at a local hospital and was en route to her home in Grand Blanc Township, south of Flint, MI, when she stopped off at a Burton post office and was never seen again.
Danyese left McLaren Regional Medical Center at about 11:30 p.m. and drove her red Chevy Cavalier to the post office to mail some Easter cards.
Her car was found there the following morning with the lights on, the engine running, and the door wide open.
Later that morning, an employee from a doctor's office less than a mile away noticed a pile of clothes lying by the side of the road. They saw Danyese's body lying near the treeline, clad in a trench coat. She had been shot in the head with a 9-millimeter Luger.
The police believe she was abducted and killed but have been unable to find a satisfactory motive or a suspect.
Husband Daniel LaClair eliminated as suspect in Danyese LaClair killing
Danyese's husband, Daniel LaClair, was an early suspect, but he passed a lie detector test and was swabbed for DNA.
Watch the Latest on our YouTube Channel
Daniel said he was angered and frustrated with the police for thinking he was a suspect and for not solving the crime. He told local press in 2019 that he had regularly hammered on the door of Burton PD HQ demanding answers.
He described his wife as "a very sweet, helpful person," adding, "She was very family-oriented."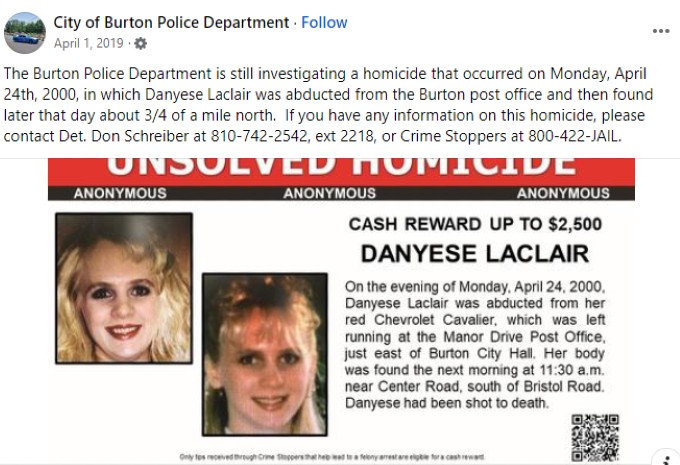 Daniel was charged and sentenced in 2005 with a misdemeanor malicious destruction of property after he kicked his wife's gravestone, breaking a porcelain picture placed there by his mother-in-law. He blamed his behavior on grief and anger.
The grieving husband was given a one-year probation, fined him $200, and ordered him to pay $535 in court costs. He was also ordered to give Danyese's mother, Dianne Parrish $482 in restitution.
Burton Police still investigating Danyese LaClair murder
The Burton police revived the case in 2019, tasking Detective Don Schreiber to review the evidence. DNA samples from the crime scene were sent to the Parabon labs to cross reference with genealogy databases, but so far, the cops have had no luck.
The police also released an image of a ring that was found close to Danyese's body that they believe was worn by the killer.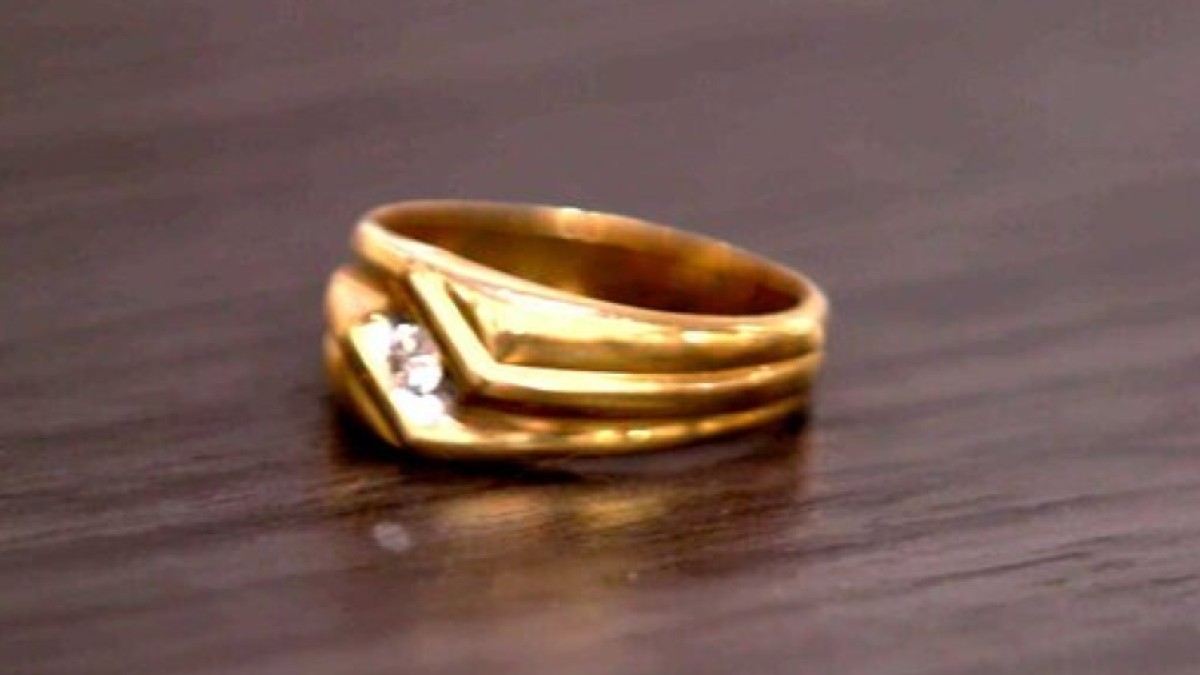 Detective Schreiber is still hopeful he can solve the case.
Schreiber said, "It was such a senseless killing. I just picture myself in their [Danyese's family] position and just the not knowing for so long what happened. It'd be nice to give them some type of closure and obviously to prosecute whoever is responsible for it."
Cold Justice airs Saturdays at 7/6c on Oxygen.